Pilots fly to Carp for breakfast
CARP – More than 60 area pilots opted out of their in-flight meals in exchange for an on-ground breakfast at the Carp Airport last Sunday (Sept. 30) courtesy the Experimental Aircraft Association (EAA) Ottawa Chapter 245.
West Carleton Online dropped by the annual open house and breakfast (on four wheels, not two wings) for a hearty meal and a peak at some of the neat-o airplanes on display.
More than 60 airplanes flew in for the breakfast and several others hungry patrons used their cars to take in the event – more than 150 people dropped by in total.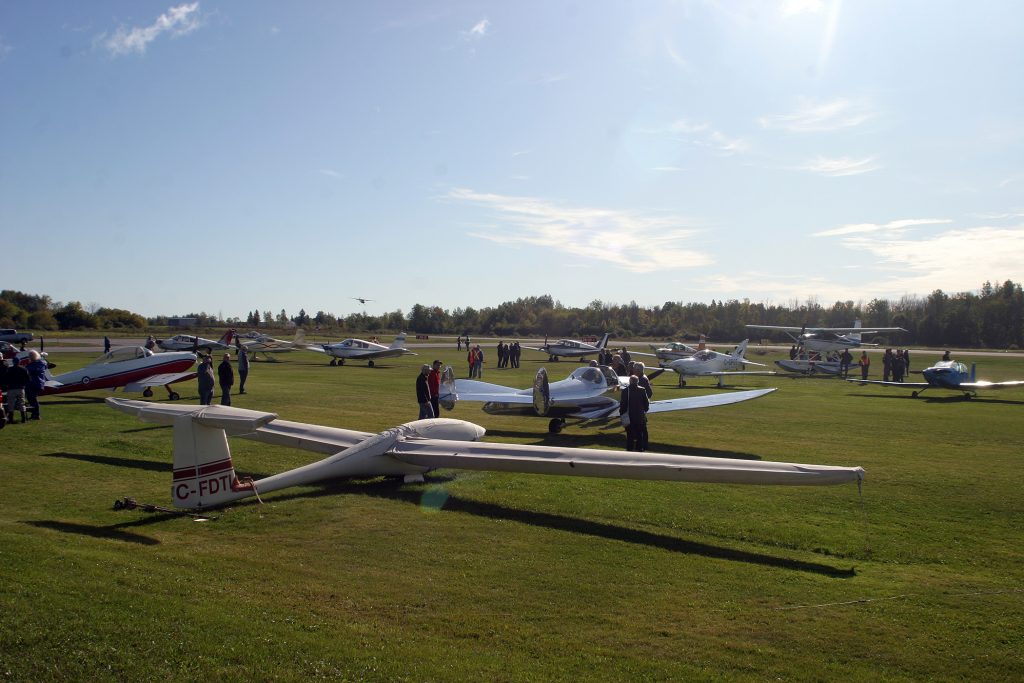 "The local community supports us very well," chapter treasurer and event organizer Ken Potter said. "The whole community is great. This open house is our primary event, but our doors are always open. Come on by Saturdays or Sundays and knock on our doors."
Chapter 245 has their own hangar at the Carp Airport the club built itself. Chapter President Mark Richardson says people have the wrong impression about the cost of owning your own plane.
"People think they are expensive, but they're about the price of a good used car," he said. "You don't have to own a plane to be a pilot either."
And it doesn't take too long to learn to fly either.
"It depends what you want to do," Richardson said. "To be a recreational pilot, it's about 25 to 40 hours of instruction. It is a perishable skill, so you don't want to wait too long between lessons. You can do it in about four to six months."
Richardson says the club is made up a diverse group of people from all over the city.
"There's lawyers, carpenters, doctors, people from all walks of life," he said. "We have about 85 members and have been around for about 30 years."
The chapter meets on the third Thursday of every month at the Aviation Museum starting at 7:30 p.m.
For more information on EAA Chapter 245, click here.
---