Peewee Wolverines playoff bound, finish season Thanksgiving
DUNROBIN – The National Capital Amateur Football Association (NCAFA) regular season came to an end for two Wolverine teams on Saturday, Oct. 5 as the football club hosted a triple-header on their home field at West Carleton Secondary School in Dunrobin.
The three club teams won two and lost one on the day.
The mosquitoes doubled up 50-25 on the Myers Riders. The peewees were dominant on both sides of the ball winning 44-6 over North Gloucester. The tykes were shut out 50-0 to Bel-Air.
The peewees have a 4-3 record, good enough for sixth in the 12-team peewee NCAFA division. The peewee Wolverines will finish the regular season against a team with an identical 4-3 record – the South Gloucester Raiders on Thanksgiving Monday. A win may secure home field advantage for their first playoff game. Game time is scheduled for 1 p.m. on Monday, Oct. 14 on Barry Hawley Memorial Filed in Leitrim.
The mosquitoes end the season on a positive note with the win over the Myers Riders and will post a 2-6 record in the five-team mosquito 9V9 league. The Bel-Air Lions won the division with a 6-0 record.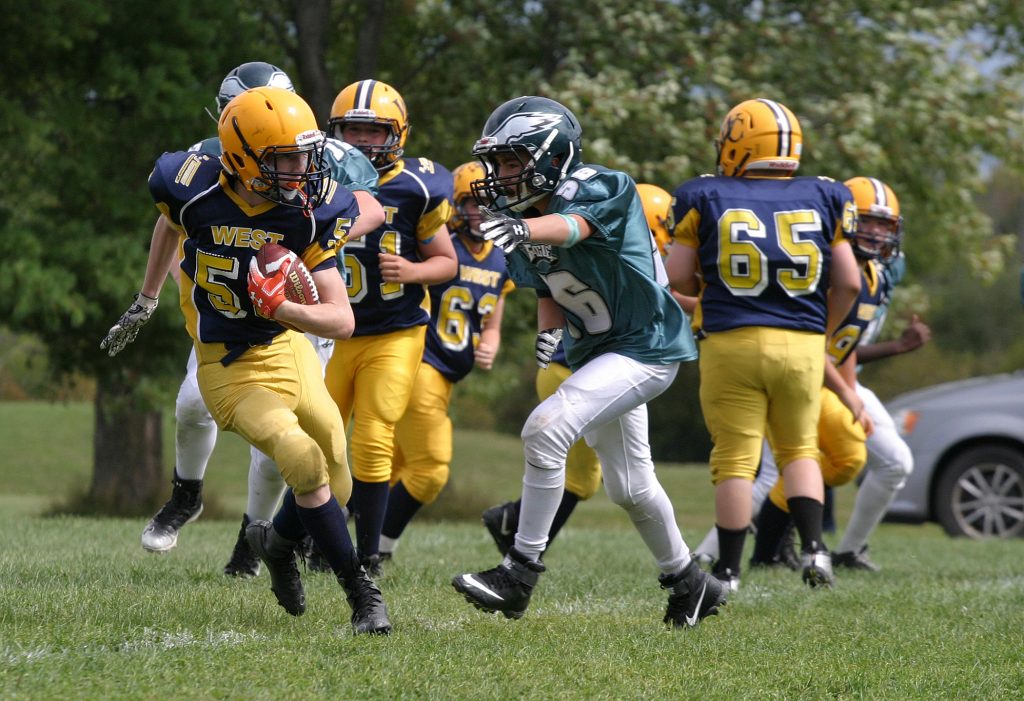 It was a tough year for the tyke division finishing at the bottom of the 15-team division with an 0-8 record. The Cornwall Wildcats 2, a community large enough to support two tyke NCAFA teams, won the division and the league with an undefeated 7-0 record.
The club was proud of all its players that put in a dedicated season of practice and effort all season long and finished strong on Saturday.
"A great effort by all our teams today," the club released in a statement following the games (Oct. 5). "Very proud of all our players."
---