Peewee Wolverines 'come a far way' during season
WEST CARLETON – It was a .500 season for the West Carleton Wolverines peewee football team in 2019 – a season of growth and learning.
Playing in the National Capital Amateur Football Association (NCAFA), the Wolverines 2019 squad was short on numbers but big on heart. The club has one of the lowest populations in the league to draw players from but battled toe-to-toe against much bigger clubs all season long including wins over the Orleans Bengals, Bell Warriors, Gatineau Vikings and North Gloucester for a 4-4 regular season record and sixth place finish in the 12-team division.
Coach Brian Lowe spoke to West Carleton Online last week (Nov. 6) to share his thoughts on the season.
"In terms of the season overall, I thought the team came a far way," he told West Carleton Online. "We were a young and inexperienced team made up of a good amount of players moving up from mosquito, and new to the game players, with only a modest amount of second year vets."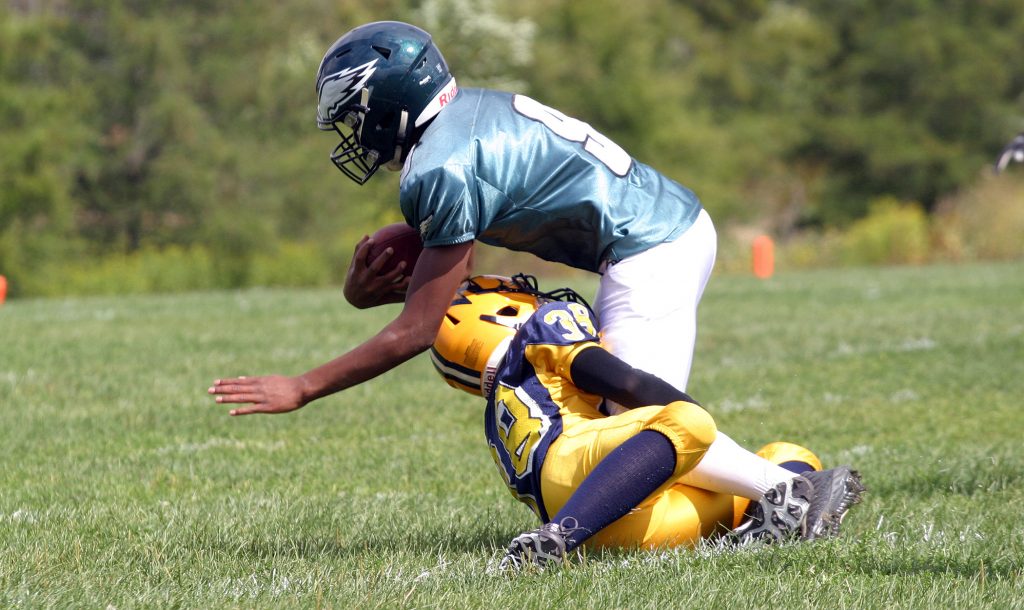 The team had a challenging schedule to start the season playing their first three games on the road but ended the trip with a 2-1 record including a 24-0 shutout over Bell.
"We took some time to get rolling, but really jelled and became a competitive force midway through the season," Lowe said. "We finished with a respectable 4-4 record and ended up ranked in sixth spot after the regular season."
The Wolverines lost their quarter-final playoff game 44-6 to the powerhouse Nepean Eagles who finished 7-1 in the regular season and lost the league championship 20-12 to the undefeated Myers Riders on Nov. 3. The Wolverines lost their last game of the season 41-26 to the Cornwall Wildcats in the relegation side.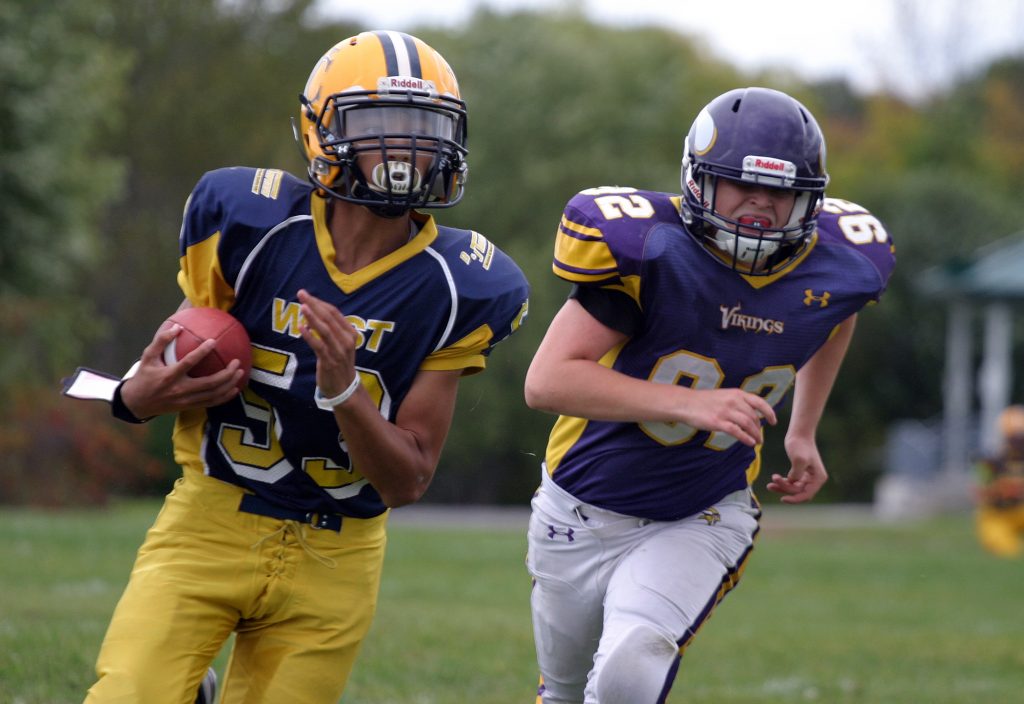 "I'm most proud of the kids for their play in the playoffs," Lowe said.  "As coaches we really wanted to emphasize the importance of progression over the season so we would end up playing our best ball when it counted. The kids saved their best for the last game which was nothing short of a tremendous showing of determination, dedication and desire. Kids were asked to play different positions for the final game and they all pulled together, played for each other, played with immense heart and left it all out on the field. Despite the loss, I can honestly say, I couldn't have been more proud as a coach."
Lowe says the Wolverines are a lot more than just the players on the field and it takes a whole community to organize a team.
"A team cannot be run without the hard work of the folks who donate their personal time for the kids," Lowe said. "I would really like to thank the entire coaching staff, our team manager, our trainer, and all of our parent volunteers for all of their time, effort, passion and dedication to the peewee Wolverines."
---