Ottawa Valley Farm Show kicks off
OTTAWA – West Carleton was well represented on the first day of the Ottawa Valley Farm Show.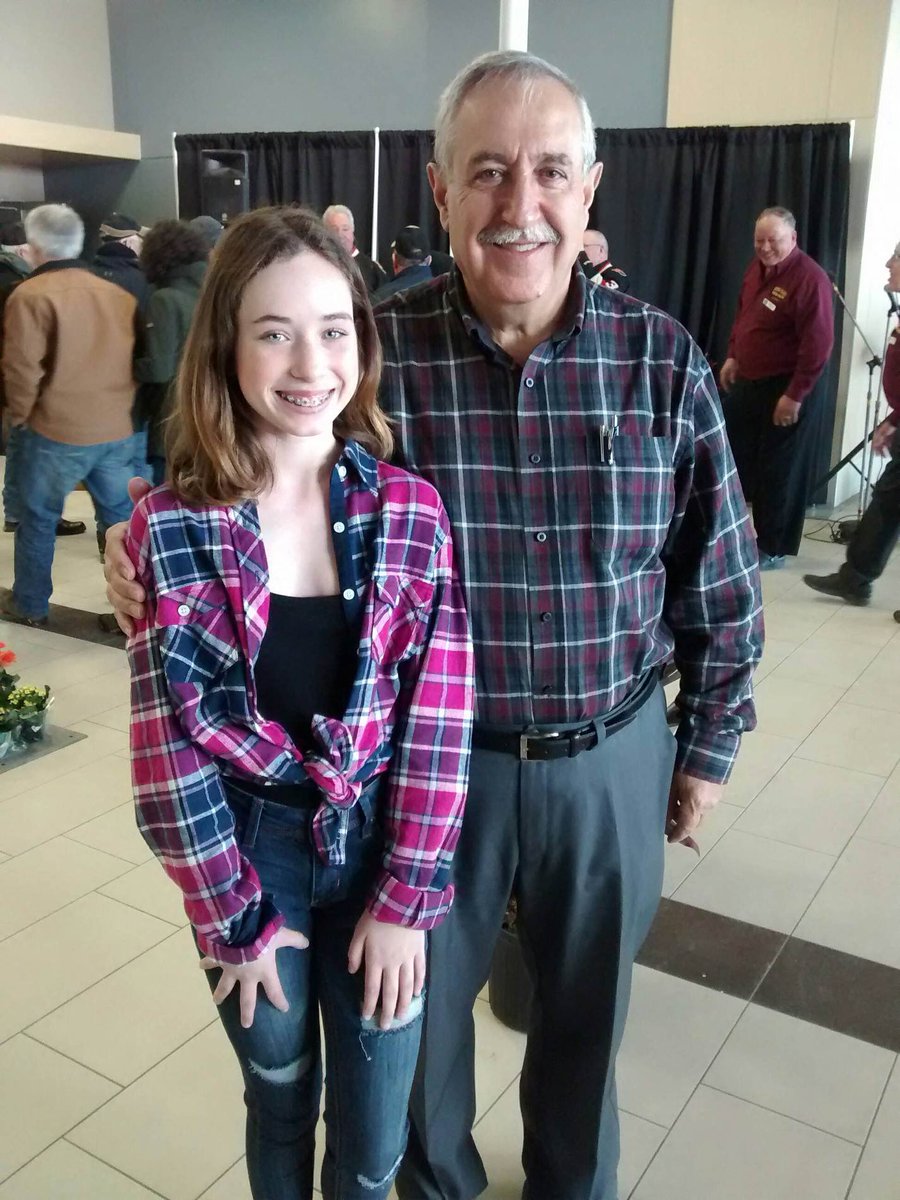 From singing the National Anthem, to leading the discussion, to a guest appearance from our latest hockey heroes, Ward 5 came out in force at the Ottawa Valley Seed Growers Ottawa Valley Farm Show (OVFS), running at the EY Centre on Uplands Drive from March 12 to March 14.
The OVFS is Ontario's longest running agricultural trade show. From the beginning, it has been organized by farmers for farmers on a non-profit basis. The OVFS traces those beginnings back to 1927, to the Town of Renfrew.
It gradually grew out of one building into six display areas at Lansdowne Park accommodating more than 350 exhibitors. Now, the same number of exhibitors is located under one roof at the 150,000 square-foot EY Centre on Uplands Drive adjacent to Ottawa International Airport where it's held every March.
This year, Huntley Public School student Emma Croucher sang O Canada to start the day at the official opening at 10 a.m.
The West Carleton Warriors peewee A team were also guests of honour at the kick off after winning the Good Deeds Cup and $100,000 for disaster relief recently.
"What an absolute honour," Warrior mom Shelley Welsh said. "our team was invited to be a part of the opening ceremonies for the 92nd annual show. Unfortunately, we were missing a few as they are away on March break."
This year, Kinburn Farm Supply is part of the Shurgain Present: Four Ways to Produce More Fat presentation that kicks off all three days.
The talk focuses on the rising costs of production and the importance of maximizing the fat production.
"Within this mini conference, we will explore the four ways to improve fat production on your dairy farm," the presentation states.
"It was a great first day at the Ottawa Farm Show," Kinburn Farm Supply wrote on their Facebook page.
---