Ottawa police hunt masked Nepean robber
BELLS CORNERS – Ottawa police are on the lookout for a man whose face was completely covered as he robbed a convenience store in Nepean during the early morning of April 2.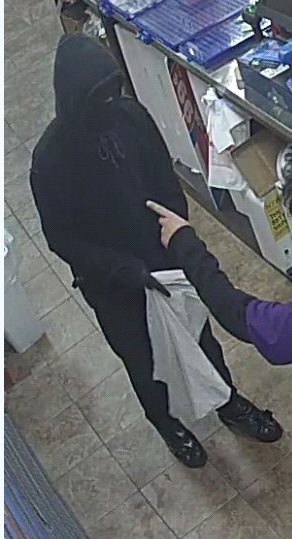 "The Ottawa Police Service (OPS) Robbery Unit is looking for public assistance in identifying a male suspect involved in an armed robbery in the 400 block of Moodie Drive, on April 2," the OPS released in a statement today (April 8).
At approximately 3:43 a.m., a lone man entered a business and demanded money and cigarette products while holding a hunting knife in his right hand.
"The suspect left on foot with an undisclosed amount of money and merchandise," the OPS said. "No injuries were reported in this incident."
The suspect is described as a Caucasian male in his 20s, approximately 5'8" (173 cm) with a slender build. He was wearing a black jacket with dark pants and shoes. His face was covered and he was carrying a white laundry bag.
Anyone with information regarding these incidents is asked to call the Ottawa Police Service Robbery Unit at 613-236-1222, ext. 5116. Anonymous tips can be submitted by calling Crime Stoppers toll-free at 1-800-222-8477 or at crimestoppers.ca.
---