Ottawa PC MPPs celebrate first anniversary
OTTAWA – MPPs recently celebrated the one-year anniversary since Ontario's Government for the People took office and started working for the people of Ottawa to put their interests first.
Along with the entire PC team, MPPs Dr. Merrilee Fullerton, Goldie Ghamari, Jeremy Roberts, and Lisa MacLeod renewed their commitment to respect taxpayers, encourage job creation and put people first. To date, more than 250 initiatives have been implemented by the government, including charting a reasonable and responsible path to a balanced budget that protects the core services the people of Ottawa and people across Ontario rely on every day.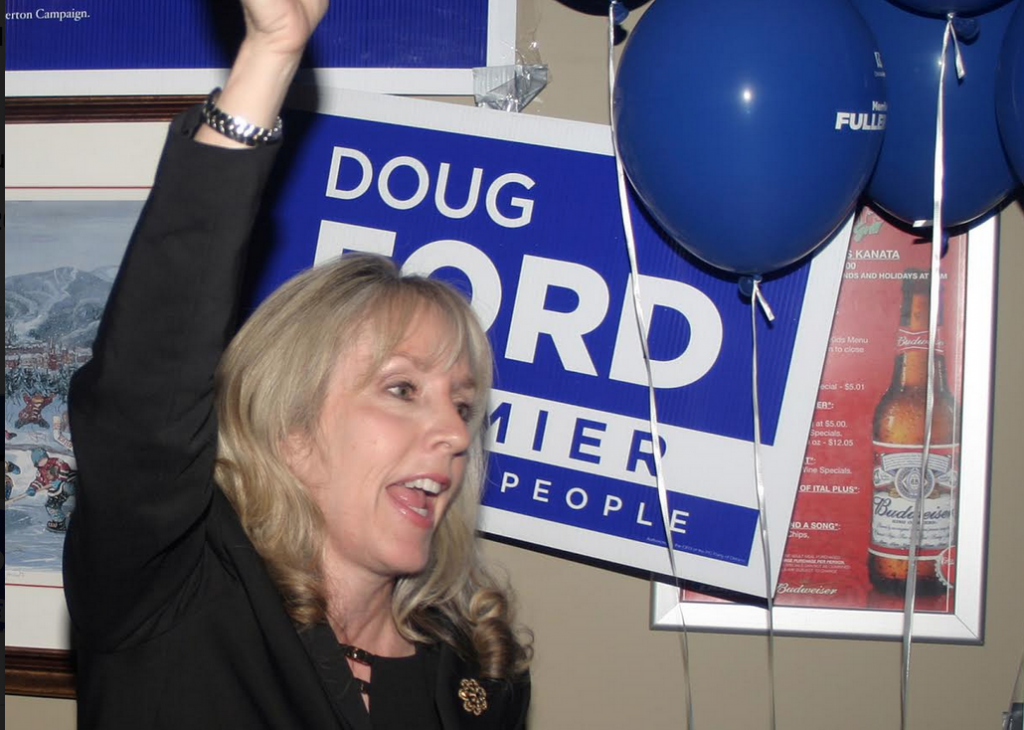 "Today, June 7, marks the one-year anniversary of the provincial election and my election to the provincial legislature as the MPP for Kanata-Carleton," said Fullerton, who is also the Minister of Training, Colleges and Universities. "On this milestone, I wish to convey that it is an honour and a privilege to be representing residents of Kanata and West Carleton. I appreciate the trust you placed in me and I work each and every day to maintain that trust as your voice at Queen's Park."
The government has been working day and night to restore trust in Ontario's finances, invest in healthcare and education, and make Ontario open for business and open for jobs.
"On election night, I was excited that our government would get a chance to deliver results for Ontario," said MacLeod, MPP for Nepean and the Minister of Children, Community and Social Services and Women's Issues. "A year later, I'm proud to say that we have moved at an incredible pace and brought meaningful, positive change for Ottawa and people across the province."
Ontario's Government for the People is working to help protect what matters most and make life easier for the people of eastern Ontario. We are investing $1.2 billion in the second phase of the Ottawa light rail transit (LRT) system to help get commuters moving and relieve congestion. We provided $175 million to the Children's Hospital of Eastern Ontario to enable them to make urgent hospital upgrades and repairs, so they could continue to provide quality care to patients.
"One year ago today I was honoured to be elected as the MPP for Ottawa West – Nepean. It has been an incredible privilege to serve and we have accomplished so much together," said Roberts. "To all of those who placed their trust in me – I can promise you that I will continue to do my best to be your champion at Queen's Park."
Ghamari, the MPP for Carleton, calls the government's accomplishments unprecedented.
"While most governments take four years to implement their agenda, our government has moved at lightning speed to deliver on 50 of the 59 commitments we made during the campaign in the first 12 months of our mandate," said Ghamari. "I look forward to spending the next months meeting with residents and constituents, conducting round tables, and getting feedback on what we can do to help the people of Carleton in the years to come."
Over the past year, the government has delivered on a number of campaign commitments that put more money back in people's pockets, including:
Cancelling the punishing cap-and-trade carbon tax, saving the average family $260 a year and 4.3 cents a litre at the gas pumps.
Ensuring minimum wage workers pay no personal income tax in Ontario, saving them up to $800 a year.
Introducing one of the most flexible childcare tax credits for low- and middle-income families in Ontario's history.
Scrapping the outdated Drive Clean program and freezing driver and vehicle fees.
Improving choice and convenience for consumers by expanding the sale of beer and wine to corner stores, big-box stores, and more grocery stores.
---