Ottawa has plan to deliver vaccine to WC
WEST CARLETON – Ottawa's top officials have a plan to deliver the COVID-19 vaccine to rural residents, but it will be prioritized after vaccinating Ottawa's long-term care facilities first.
Dr. Vera Etches, medical officer of health; Anthony Di Monte, general manager of Emergency and Protective Services; Akos Hoffer, CEO, the Perley and Rideau Veterans' Health Centre; and Marie-Claude Turcotte, manager, immunization, Ottawa Public Health, addressed the media today (Dec. 5) in typical COVID-19 fashion, via Zoom online video conferencing.
The group of high-level City of Ottawa staff members representing The City of Ottawa's COVID-19 Vaccine Distribution Task Force updated nearly 20 members of the media on the vaccine rollout.
Following brief updates, the media was able to able to ask their own questions. The vaccine, an amazing story of human ingenuity and global importance on its own, is in Ottawa. Not nearly enough, but vaccinations have started and the beginning of the vaccine rollout plan is in motion.
The bad news is community infection.
"We're very concerned about current conditions," Etches told the media. "I want to dispel two myths. Most transmission is still coming from community, indoor gatherings."
Hospitalizations are trending the wrong way as well.
"All our patients are coming from the community," she said. "They are all ages, from 20 to 60. Hospitalization within a week will be 10 to 20. That's manageable. Next week 20 becomes 40, the following week 40 becomes 80 and it begins to not be manageable."
Etches says it's vital to continue to follow COVID-19 safety protocols. But the vaccine is definitely good news.
"We're rounding another corner," she said. "we're very excited about this, it's an encouraging milestone."
Di Monte spoke on the rollout. The city is currently in the first of three phases of the provincial rollout which started Dec. 15, 2020.
Limited doses of the vaccine available for health care workers in hospitals, long-term care homes and retirement homes, other congregate care settings and remote Indigenous communities.
The city has received some vaccine but is reliant on the province for its supply. There is no word on how many doses the city will receive at this time, and obviously, that's a big part of the rollout. The three main tactics the city will use to distribute the vaccine in Phase 1 include hospital clinics, mobile vaccination teams and nursing staff working in congregate living settings for seniors.
"Today we're beginning to roll out our mobile vaccination team," Di Monte said. "It will be a gradual and steady rollout as we move forward. We're preparing for community rollout as well. We're ready to open it up as soon as the vaccine is ready. The amount of vaccine is dictated by the province."
The city will only receive the Pfizer vaccine in the early going, which has to be stored at -70 Celsius. The Pfizer vaccine (as well as the Moderna vaccine) requires two inoculations.
The task force received the good news as of today it had the capability to "move the vaccine out of the clinical locations," Etches said.
The city has prioritized three main groups with the original supply of vaccine – long-term care homes; residences where an elderly community exists; some healthcare workers including those at LTC homes, hospital emergency rooms, intensive care units and COVID-19 care rooms.
The city and Ottawa Public Health will launch its four community clinics 'as soon as' mid-January for the population groups targeted in Phase 1.
The four sites include 1525 Princess Patricia Way, 255 Centrum Blvd., 1701 Woodroffe Ave. and 65 Stonehaven Dr.
The Eva James Memorial Centre in Kanata is the closest location to West Carleton – 22 kilometres from Carp, 46 kilometres from Galetta.
Di Monte says the task force is working on a plan for the rural areas of the city when asked by West Carleton Online.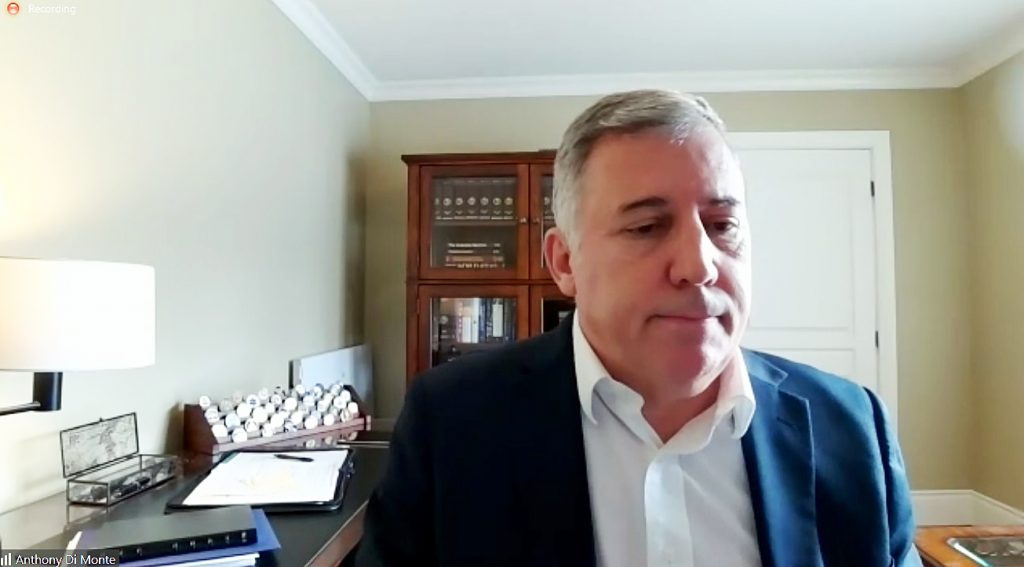 "The team is already looking at that," Di Monte told West Carleton Online around noon today (Jan. 5). "There's a couple of models we are exploring and getting prepared. The rural strategy that is prepared and ready, the mobile teams being used for long-term care, once that's completed, they'll be able to pivot and shift and we'll be able to use some of them for the rural communities and we'll be working with them to do that."
The plan will expand when the capacity to provide more inoculations is possible.
"When we get to the mass vaccinations, depending on the products that are available to us, we'll be able to look at some other options, community centres in the rural areas etc." Di Monte said. "Those are all strategies the team is working on right now, and that are being prepared. We understand. We live it every day, this is a very unique and diverse city, and we need different strategies, and we are working on different strategies to get the vaccine out there. In the interim for those populations that are elderly or frailer, in some of the residential centres there, the mobile team will be actioning those as we move forward with the plan."
A month ago (Dec. 2), the city and OPH held a mobile flu shot clinic at the Kinburn Cavanaugh SensPlex. At the time Coun. Eli El-Chantiry said that clinic might be a model for the COVID-19 vaccine.
"You identified a model that worked well," Di Monte said. "Your right, there's an issue about timing (weather – the line-up for the clinic was outside). We will see where we are, in the warmer time of the year we can do that. We also have other strategies. We have three paramedic buses that are mobile clinics that can be deployed in some of those areas and we are looking at other capabilities. This is a team approach. I can pull in from my partners like The Ottawa Hospital. They have a mobile hospital tent for disaster recovery use that perhaps we can set up in certain locations that has heating and air conditioning capabilities. All of those options are not only being explored, they're being prepared, when we have enough vaccine to get there. We are ensuring we are not being hindered by statistical challenges when the supply is available. We have solutions for them."
The task force hopes to have roughly 680,000 city residents vaccinated by Canada Day.
Perley and Rideau Veterans' Health Centre CEO Akos Hoffer spoke of the vaccination rollout at the largest long-term care centre in Champlain region.
"We're not out of the woods yet but I can't think of a better way to uplift the community than the arrival of the vaccine," Hoffer told reporters.
More than 800 staff have been vaccinated including himself.
"The only side effects I've noticed is increased hope, gratitude and confidence," Hoffer said.
---