OPS searching for thief fought off with loud words
BELLS CORNERS – Ottawa police are searching for a masked attempted thief who left mid-robbery after being yelled.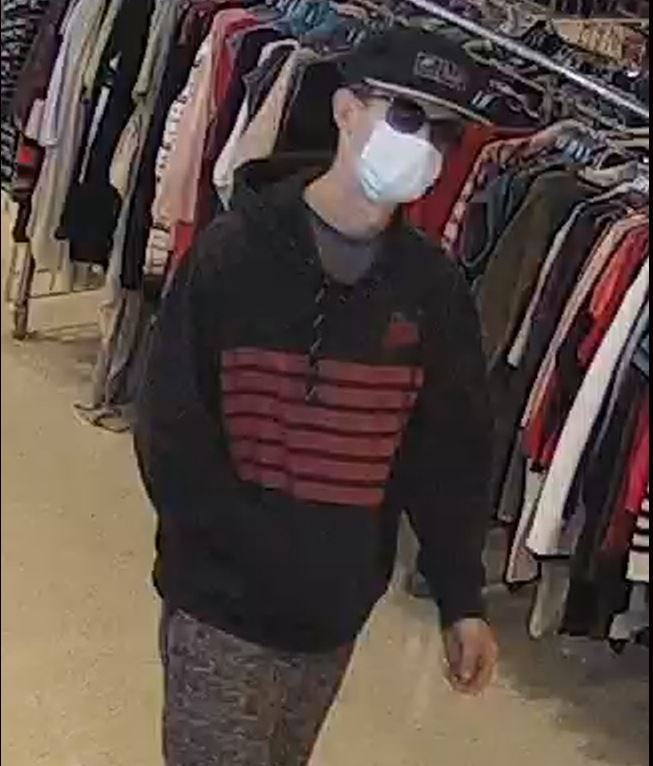 "The Ottawa police Robbery Unit is investigating an attempted robbery that occurred on Saturday, Sept. 12, at approximately 1:28 p.m.," Ottawa Police Service (OPS) staff released in a statement today (Sept. 22). "
Eyewitness reports say a man entered a store in the 1800 block of Robertson Road, Sept. 12. After going through the aisles for a moment, he proceeded to the cash register.
"The suspect asked for change and when the cash register was opened, he drew a knife and asked for its contents," the OPS said.
"The clerk closed the cash register and yelled at the suspect to leave the store, which he did. Nobody was injured at the time."
The robbery suspect is described as a Caucasian man, in his 20s, approximately 5'10″ (178 cm), thin to athletic build.
He was wearing a black hooded jacket with red horizontal stripes, white and black flat brimmed baseball hat, beige and green camouflage style pants and white and black basketball shoes.
Anyone with information regarding this investigation is asked to call the OPS Robbery Unit at 613-236-1222, ext. 5116. Anonymous tips can be submitted by calling Crime Stoppers toll-free at 1-800-222-8477 or at crimestoppers.ca.
---