OPP execute Carleton Place drug bust
CARLETON PLACE – The Ontario Provincial Police (OPP) East Region Community Street Crime Unit (CSCU) seized illegal drugs in Carleton Place following the execution of a search warrant yesterday (Oct. 29).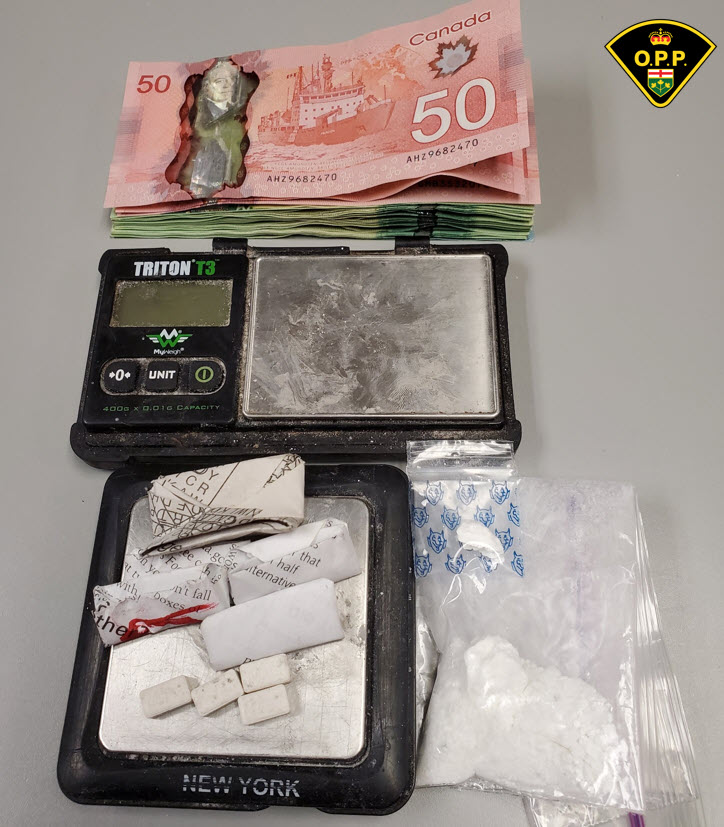 "On Oct. 29, members of the Street Crime Unit, assisted by the OPP Emergency Response Team (ERT), OPP Canine Unit and Lanark County OPP members, executed a search warrant at an apartment on Sussex Street," OPP media relations officer Const. Bill Dickson released in a statement today (Oct. 29).
Officers seized a quantity of suspected cocaine, crack cocaine and methamphetamine pills. Investigators also seized items typically associated with drug trafficking. One person was arrested at the scene.
"Matt Hobbs, age 48 of Carleton Place, has been charged with three counts of possession for the purpose of trafficking," Dickson said. "The accused has been released from custody and is scheduled to appear at Ontario Court of Justice in Perth on Dec. 14."
---