West Carleton Online op-ed contributor Astha Chandra is in her second year at the University of Ottawa pursuing a bachelor of science. Chandra is a passionate environmental advocate and has volunteered for many causes to try and save the planet. Chandra actively participated in community events during her time as a West Carleton Secondary School student such as helping with the Constance Bay clean-up, tornado relief and maintaining the biodiversity of the Bill Mason Centre. Additionally, Chandra helps Ecology Ottawa with their tree giveaway event planning when she has the chance.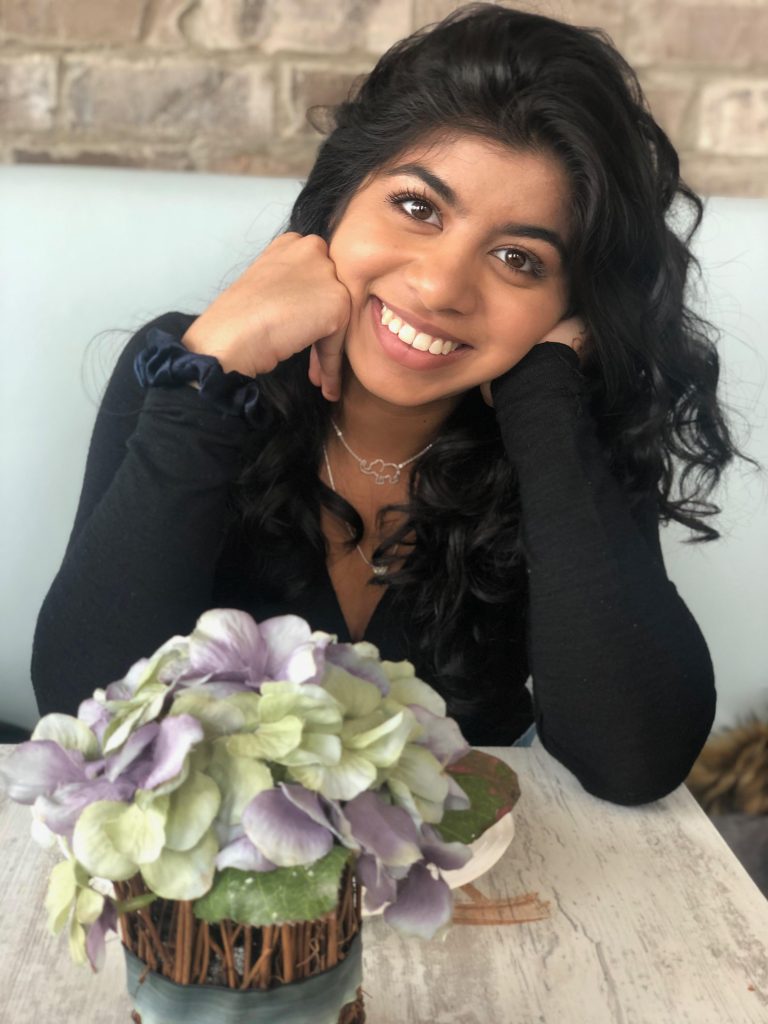 OPINION – I have to admit driving down the country roads, listening to Luke Bryan and enjoying the underrated sceneries of Ottawa is a different kind of happy feeling. It's a far more enjoyable drive than just about anywhere else in Ottawa with the crisp air and variety of wildlife. Though the drive is enjoyable, it is most definitely not convenient.
A food desert is characterized by a population which must commute more than 10 kilometres for fresh food. I am privileged to live two minutes away from the Sobeys on March Road; however, I attended West Carleton Secondary School, so I am familiar with the great amount of driving required for basic necessities in rural west Ottawa. I only realized the advantage I had when I stayed with a friend in Kinburn for a week and drove 30 minutes to grab eggs for breakfast. I strongly believe the residents of West Carleton and the environment could benefit from a local, fresh food store.
I don't think building any grocery store is going to reduce carbon emissions simply because the distance from the store to the fork is shorter, since 80 per cent of the carbon emissions occur in the production phase. Each ingredient is transported far greater distances than the 30-km radius of West Carleton, summing to approximately 10 kcalories of carbon fuel for every kcalorie of food. Therefore, the importance isn't only in a grocery store opening in a central location in West Carleton, but rather a local food system. Local food systems emit four to 17 times less carbon dioxide than conventional supermarket chains; therefore, if the goal is to reduce carbon emissions, then it is vital that this food service be local.
A study conducted in 2016 states West Carleton has a population more than 25,000 with more than 9,000 households. Between these 9,000 households, Sobeys is the main site for grocery shopping other than the small convenience store in Carp and the gas station on Dunrobin Road containing mostly perishable items. Ottawa's 15-minute community plan is a goal to have everything a resident would need on a day-to-day basis within 15 minutes of their home to enforce less car usage. A major step in attaining this goal to allow access to fresh food for the residents of West Carleton.
Surveys done by the provincial government show a large proportion of West Carleton is elderly. When food services are scarce, transportation should be provided to the residents to access their basic necessities. Though such services exist, the transportation is not as frequent due to the distance they need to travel. Additionally, having a public transportation system would allow for fewer individual vehicles travelling to the same destination. It is understandably challenging to provide a public transportation system in rural areas where the travelling distances are very large, however, this is made simpler if there is a grocery system in a central location. I believe special attention needs to be devoted to the residents living in food deserts to access food, particularly the elderly.
I don't mean to impose urbanization on the beautiful rural area of West Carleton because most who choose to reside in this area did so for the charm of living surrounded by nature. I don't think urbanization is the answer to reducing carbon emissions, it is in fact the opposite. Some may argue there isn't as much driving as it may seem, however I calculated if each household in West Carleton drives an average of 20 km to Sobeys once a week, we are releasing over 310 tons of green-house gases per year. If the average Ontarian currently has a personal carbon footprint of 11 tons and the goal is 3.3 tons by 2030, a 70 per cent drop is required. This drastic change can only be accomplished by a change in lifestyle, and a 15-minute community is a strong step towards that goal.
I believe a demand for a local food service is present in the West Carleton region. We will still enjoy the landscapes that West Carleton has to offer, except the radio will only need three songs to play to get us to fresh food.
---