One WC Canada Day tradition continues
KINBURN – Thanks to the COVID-19 pandemic wreaking havoc across the globe, yesterday (Canada Day) every single West Carleton Canada Day tradition came to a screeching halt. Except one.
While annual senior breakfasts in Carp; Canada day levees at the Legion; parties hosted by the Corkery Community Association and the Dunrobin Community Association; and events at the Diefenbunker Cold War Museum were cancelled due to the coronavirus, a tradition on the Carp Road near the Kinburn Side Road quietly hit its 28th year (or there abouts) – the painting of the big, red Canadian Flag on Carp Road.
Dating back to Canada's 125th birthday (1992), with roots in Fitzroy Harbour, Ken and Judy Borg hosted a Canada Day party for friends and family that culminated in the painting of a big, red Canada Day flag on the road.
When the Borgs moved to Carp Road, they eventually brought the tradition back. Carp Road is a major artery for people travelling to Fitzroy Harbour or Kinburn or even Constance Bay from the west end of West Carleton. The flag is well known to West Carleton motorists as the, what looks like forty feet wide, flag stays on the road for several days following the event.
The water-based paint is harmless and eventually wears off.
"We wanted to keep the tradition going," Ken told West Carleton Online yesterday (July 1) afternoon during a break in the action.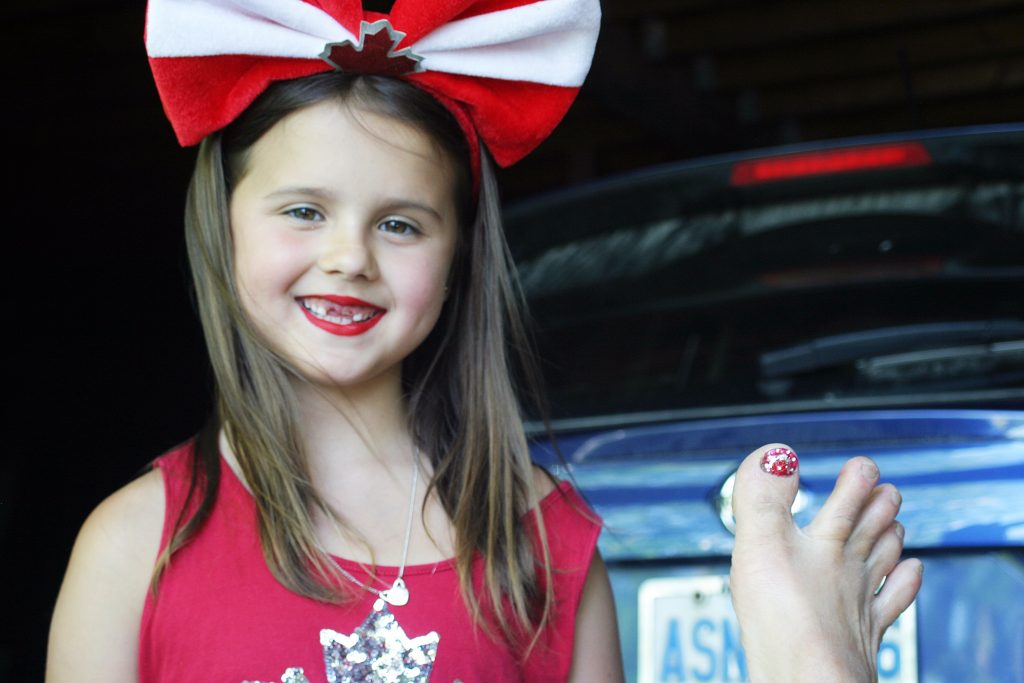 Ken was also making sure to keep the party safe. This year it was about the flag, not the celebration and barbecue the event is also known for.
Ken had already sent the second-last shift home, and was waiting for the last the shift, 'The Get'er Done Crew' to come by and finish the job when West Carleton Online arrived.
"We divided it all in to sections," this year. "We had shifts. No more that four per shift. Normally it's a 40-person free-for-all, but we couldn't do that this year."
Currently, under provincial order, gatherings can't be larger than 10.
Judy made sure everyone had a paint brush that was new. No paint brush was used more than one time. The flag is so big, there's lots of space. When one shift was done, it was time to go home – no waiting around to greet the next crew.
The Borgs sent out an email in advance with the safety precautions that would be in effect for this year.
"It's hard to kick people out after an hour," Ken said. "They're used to being here all day. We usually cook a pig. Last year I had 10 chickens."
Because Carp Road can be busy, two people wore orange vests and their sole job was to watch for cars and give plenty of notice so the painters could let them pass. That made for lots of breaks and lots of friendly honks and calls of Happy Canada Day as the vehicles came through. One, mistaking the paint buckets, offered to make a donation thinking that was what was going on.
"That's a first," Judy said.
"Traffic's never been so busy," Ken said. "I don't know where they're going."
Following the finishing of the flag, the smaller than usual group gave a quiet rendition of O Canada.
The two were happy to keep the Canada Flag tradition going, but safety was top of mind. They didn't want anyone having even the slightest risk of going through what they went through roughly three-and-a-half months ago.
Both were diagnosed with COVID-19 in early March.
It was never confirmed with a test, because in the early days of the pandemic reaching Canada and under early provincial guidelines which a focused on saving as much of the province's health reserves as possible, they did not qualify for testing.
Borg said they had attended a retirement party at the beginning of March with three other couples. Two of those couples had just returned from over seas. No one was showing symptoms at the time.
"My wife had it first," Borg said. "I didn't feel bad at first. I thought I would be okay. On St. Patrick's Day, I was done."
He said he would wake up every morning wondering if he could breathe. According to the medical advice he received, you weren't supposed to go to the hospital until your breathing reached 30 breaths per minute.
"I was at 27," Ken said. "It didn't feel good."
So, they did go to the hospital and the doctor diagnosed them with COVID-19. Because they could not contact trace their associations back to a confirmed case, at that time they did not qualify for the testing, so their case was never officially confirmed.
Ken had pneumonia for six weeks. He says physically he's still recovering. The recovery brought home a personal connection to a pandemic most West Carleton residents only hear about in the news. In a city that avoided some of the worst the pandemic has brought to larger urban centres, Ward 5 has the fewest confirmed cases of any ward in the city – a number pegged at 50 cases for every 100,000 people based on Ottawa Public Health information. So continuing an important tradition is not the only way the Borgs have been involved in the pandemic. Judy made 37 masks and donated them to a long-term care home in Barry's Bay, Valley Manor.
"It feels like still, once a week, I have a relapse and have no energy to do anything all day," he said. "After going through two months of COVID-19 pneumonia, I wouldn't wish it on anyone."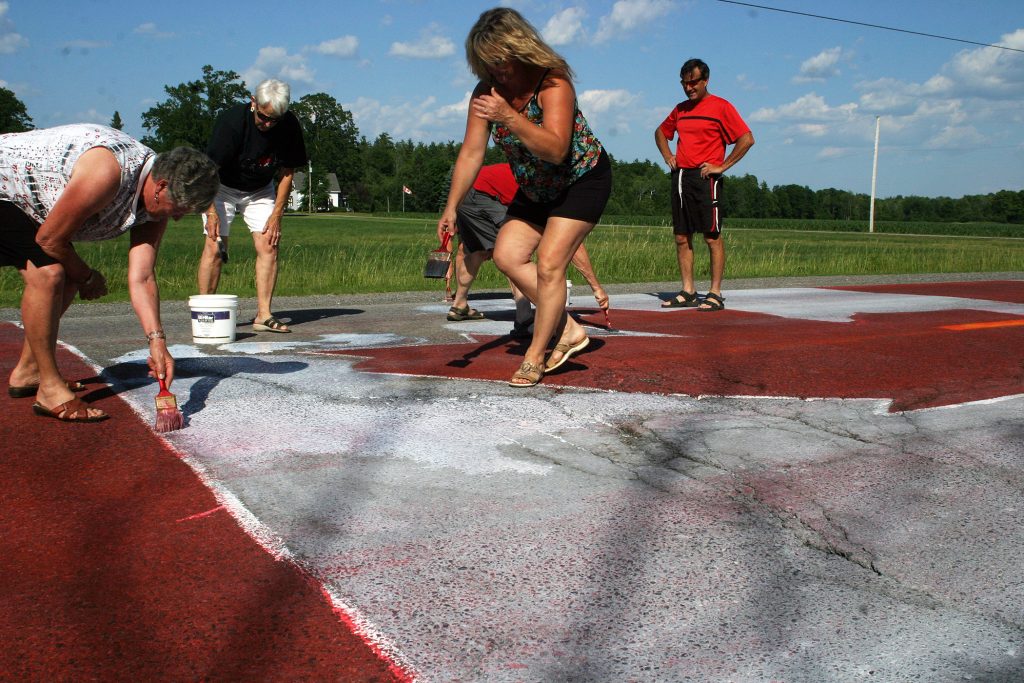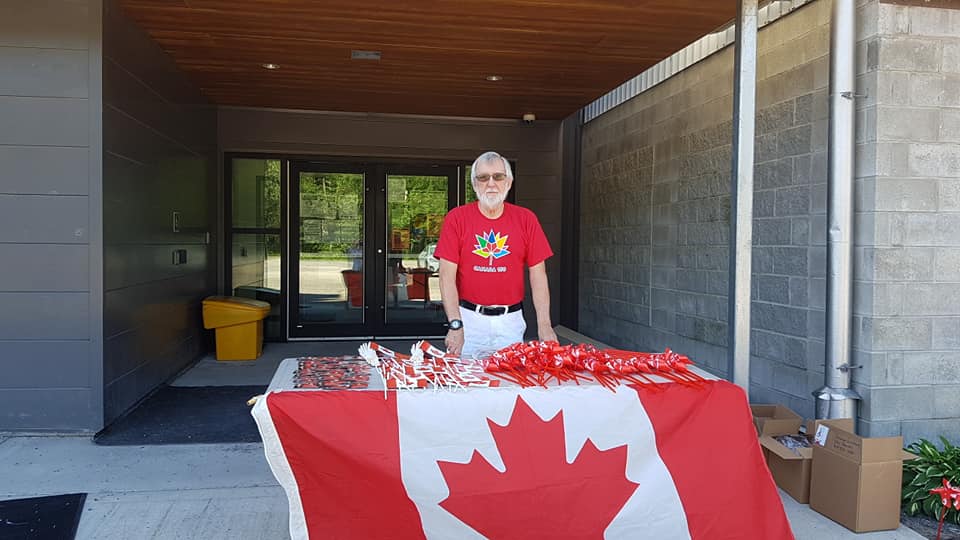 ---