OFS fights Galetta fire in freezing conditions
GALETTA – Ottawa firefighters battled a Leap Year (Feb. 29) blaze early this morning just outside of Galetta.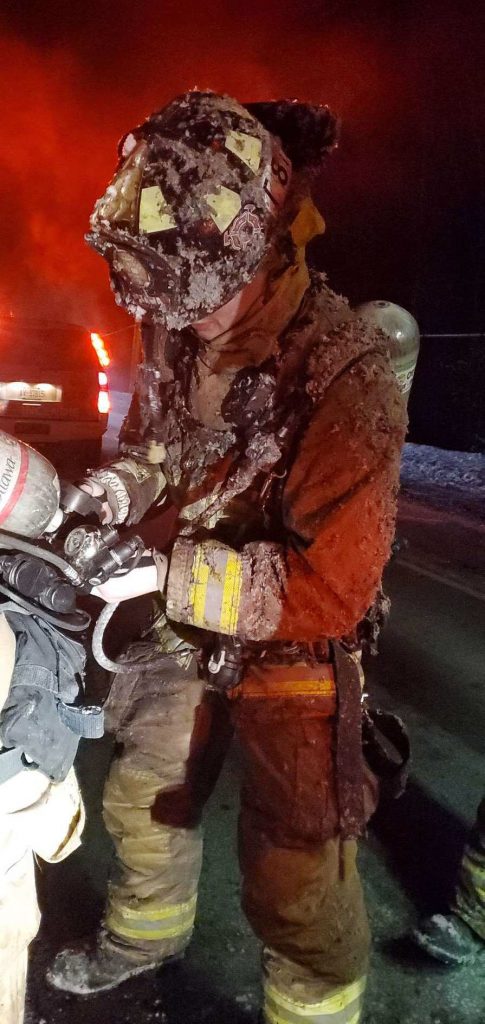 Fitzroy Harbour firefighters, from Ottawa Fire Service (OFS) Station 62, were first on scene this morning and saw flames visible coming through the roof of a bungalow a couple of kilometres outside of Galetta on the Galetta Side Road.
Dispatch received the call around 1:30 a.m.
"Crews were on scene performing active fire suppression," OFS public information officer Jen McNeely released in a statement this morning. "There are no reported injuries at this time. An Ottawa Fire Investigator has been dispatched to the scene to determine the cause. The Salvation Army will be assisting those affected by this incident."
OFS District 6 Chief Bill Bell was also on the scene. Bell said rural firefighters spent four hours fighting the fire in -16 degrees Celsius weather.
"Having dedicated firefighters in West Carleton (is) priceless," Bell released in a statement. "Thanks to all our District 6 stations and stations 46, 41, Safety23, C40, C80, Hydro Ottawa, Ottawa Police Services, EMS, The Salvation Army and our dispatch team."
More than 50 firefighters helped battle the blaze. Bell says the house is a total loss and damages are estimated at $600,000. It is suspected improperly discarded used wood pellets may be the cause of the fire.
"Our work together is based on trust, cooperation and a group commitment to service excellence and safety," McNeely said. "Call 9-1-1 as soon as it is safe to do so. Remember, you are our eyes and ears to the emergency. Our dispatch staff will ask questions to help best locate the incident and assess the conditions surrounding the emergency. We encourage you to remain calm, answer the dispatcher's questions and to stay on the line until advised to hang up."
---