OFA: Rail blockade another blow to agri-food sector
By Keith Currie, President, Ontario Federation of Agriculture
OPINION – The second rail service interruption in a matter of months is creating serious economic, social and animal welfare concerns for Ontario farmers and rural communities. The Ontario Federation of Agriculture (OFA), along with the Canadian Federation of Agriculture and fellow agricultural and agri-business organizations, are calling on the federal government to find an immediate solution to the disrupted rail service.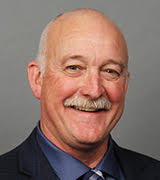 If rail service continues to be blockaded, there will be propane shortages in Ontario and across Eastern Canada that will pose a serious threat to animal welfare because many farmers use propane to heat their livestock barns. A shortage of propane also creates a social and health risk to rural residents who rely on propane to heat their homes and businesses.
Ontario grain farmers are already feeling the effects of the blockade – the movement of soybeans has ground to a halt and ethanol plants have stopped accepting corn deliveries because they can't ship out their ethanol by rail. Hog farmers and food processors are also unable to deliver their products because most of Canada's pork is exported and relies on rail service. Farmers don't get paid for their products until they reach their market – like a port for export or a processing facility – making each delay a cash-flow issue and creating long-term financial consequences. These serious economic impacts to product delivery and production are being compounded every day and will take weeks to recover from the days of disruption that have already taken place.
OFA recognizes the issues that need to be addressed in this rail blockade action. We acknowledge that Indigenous Canadians have the right to protest, but these concerns and protests must not endanger the health and livelihoods of Canadians who have no part in the issues being protested.
The current rail blockade falls on the heels of the CN rail strike late last fall during a busy harvest season for Canadian farmers. That strike caused severe economic losses for the Canadian agri-food industry, and demonstrated the importance of Canada's rail system and the vital role it plays in our everyday lives and businesses.
OFA, along with our 38,000 farm family members and Ontario and Canadian agri-business partners, urge the federal government to resolve this serious situation now. Every day this blockade drags on means more financial losses, more risk to our animals, more delays in preventing our products from getting to market and more unnecessary stress for everyone.
---