OFA highlights state of Ontario's agri-food system through pandemic
OPINION – The last two weeks have sent our country into a set of dynamics that many of us have only read about, witnessed from a distance or perhaps never thought would impact us personally. But here we are, living with a new reality. The Ontario Federation of Agriculture (OFA) understands it's been a rapidly evolving situation with a lot of uncertainty, but Ontario's agri-food system has persevered to remain strong, reliable and accessible throughout this health crisis. It is evident by the announcement and action taken by Premier Ford deeming farmers and the agri-food system essential that food security and access to safe, healthy food remains a priority for our government. OFA would like to thank Premier Ford, Minister of Agriculture, Food and Rural Affairs Ernie Hardeman and the Ontario government for their continued support of our farmers, farm businesses and the agri-food value chain.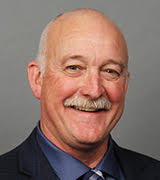 "We want to reassure Ontarians about the strength and safety of the local food supply system," OFA President Keith Currie said. "While many Ontarians are nervous and concerned with the long-term availability of food and food products, the Canadian and Ontario agri-food industry continues to be one of the most robust agri-food industries in the world."
OFA and our stakeholder partners cannot express strongly enough the assurance that our men and women throughout the farm-to-fork value chain will continue to produce, process and distribute the safe, healthy and affordable food products you have come to trust and enjoy. We ask that consumers continue supporting everyone across the essential value chains, including agri-food, to work and serve on your behalf through the COVID-19 pandemic.
OFA has appreciated the commitment from the federal and provincial governments in prioritizing food security and supply throughout this health crisis, while also safeguarding production, processing and distribution of the entire food value chain. Every part of our food chain – from inputs, primary production, transportation and processing, all the way to retail – is integral to ensuring Canadians have continued access to food during these difficult times.
OFA was pleased to have Premier Ford and the provincial government include the spectrum of farming and agri-food businesses as essential workplaces as part of this week's announcement regarding the closure of all non-essential businesses. "We appreciate the recognition from the provincial government that the farm-to-fork aspect of our industry is essential and vital to ensuring food access and supply remains vibrant and reliable for all Ontarians," says Currie. "OFA will continue advocating and working with both levels of government to safeguard the entire agri-food system and all employees be deemed an essential service, receiving the proper protections and support that designation provides."
A skilled and secure workforce is vital for food production in Ontario. The situation regarding the timely arrival of seasonal agricultural worker dominated much of the news and conversations last week. Tremendous work between industry stakeholders, several federal ministries including Minister Bibeau's office resulted in a resolution for our agri-food sector in obtaining access to seasonal and temporary agriculture workers. All agri-food businesses who employ seasonal workers are working closely with their commodity organizations, F.A.R.M.S. along with provincial and federal governments to work through travel arrangements and logistics to ensure workers arrive prior to the upcoming growing season.
"The Canadian government has worked hard to allow agriculture access to this necessary labour force, and we must be responsible throughout our quarantine, self-isolation and social distancing protocols," states Currie. "These measures are for the safety of everyone, including our farm families and employees."
It was announced yesterday that Ontario has committed to reducing hydro rates to offset costs amid the coronavirus pandemic. This is welcoming news to our farm families and the entire agri-food system. The Ontario government estimates families will save more than $20 per month, small businesses will save up to $150 per month and farms more than $300 per month.
We appreciate all the protocols, steps and measures that have been taken by our federal and provincial governments to protect the health and safety of all Canadians. As we continue to navigate this unprecedented and difficult situation, we need everyone to band together to flatten the curve and reduce the spread of COVID-19. "We all need to do our part to protect ourselves, our families, our employees and our communities," says Currie.
The Ontario Federation of Agriculture (OFA) is the largest general farm organization in Ontario, representing 38,000 farm families across the province. As a dynamic farmer-led organization based in Guelph, the OFA works to represent and champion the interests of Ontario farmers through government relations, farm policy recommendations, research, lobby efforts, community representation, media relations and more. OFA is the leading advocate for Ontario's farmers and is Ontario's voice of the farmer.
---