Oct. 13 FHCA AGM postponed
FITZROY HARBOUR – Due to rising COVID-19 infections and new government restrictions designed to battle those numbers, the Fitzroy Harbour Community Association (FHCA) postponed its annual general meeting previously scheduled for tonight (Oct. 13).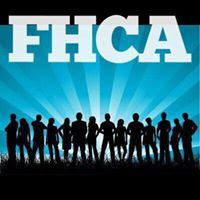 The FHCA had planned to hold their annual general meeting outside with increased physical distancing, a first for this reporter in 20 years of coverage of AGMs across the Valley and Ottawa, in an effort to reduce the risk presented during the current condition of the pandemic.
The Oct. 13 date was actually a rescheduled event for the AGM normally held in early spring. All City of Ottawa community associations and not-for-profit organizations are required to host a public AGM once a year when the organization provides an update on the year and releases its annual financials.
"The Fitzroy Harbour Community Association Annual General Meeting scheduled for Oct. 13 has been postponed (again) given recent direction from Ottawa Public Health and the provincial government," the FHCA released in a statement yesterday evening (Oct. 12).
The FHCA did not release details on when the AGM will be rescheduled.
---