New book comments on Skof audio tapes
WEST CARLETON – A new book written by a Waterloo Regional Police Service whistleblower devotes some time discussing audio tapes of Ottawa police union leader Matt Skoff alleging Coun. Eli El-Chantiry was involved in criminal activity.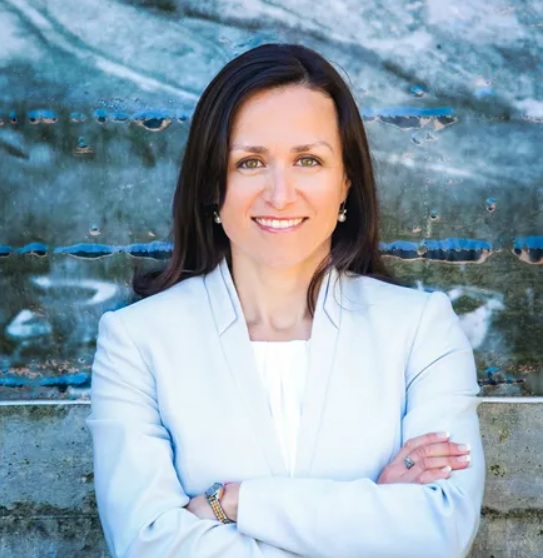 Author and former police officer Kelly Donovan's new book Police Line: Do Not Cross, Silencing a Canadian Police Whistleblower was released at the beginning of August. In it, Kelly "tells her story about becoming a police officer, staying true to her internal morals and being punished for speaking up when she witnessed abuses of power."
Donovan was a Use of Force instructor for the Waterloo Regional Police Service (WRPS) for six-and-a-half years.
In 2017 she released a 93-page report called The Systemic Misfeasance in Police Management and Coordination of Suppressing of Whistleblowers in hope to spark change within Canadian police forces.
"I had witnessed a few things that were unethical involving police being investigated internally," Donovan told West Carleton Online July 29.
The report highlights how police officials handle internal investigations of their own members and looks at the lack of protection for whistleblowers across the country.
Donovan said there is protection for provincial and national police employees, but there are no means of protection for whistleblowers at the municipal level when they decide to come forward with an internal issue.
When she came forward, she was served with disciplinary action, investigated, put on a 'no talk to the police board' order and put on 14 months of administrative duties.
"The message was very clear," Donovan said. "All I did was report what I witnessed."
Donovan was 31 when she joined the police force. She wasn't a raw rookie. She was a former banker making a career change.
"Right off the bat I saw a cop get a free coffee," she said. "I was told, 'well that's just the way it is.' You see the sand start to move and eventually you lose sight of what is right and what is wrong. Even putting my uniform on was difficult. It didn't stand for what it used to anymore. It's an integrity issue."
In 2017 she resigned after speaking up about alleged abuse of power within the WRPS. That abuse of power included gender discrimination and sexual harassment.
She left the police force behind, but not the issue. After Donovan resigned, she worked as a consultant.
"I started finding all these other cases where whistleblowers were being vilified," Donovan said. "I wasn't the only one. I resigned so I could speak about these things."
Donovan, who won The Ontario Civil Liberties Association's 2019 Civil Liberties Award, has been in and out of court helping others with their cases, while also working on her own. To this day she says she continues to face retaliation from the WRPS.
"I knew they were never going to let me go," Donovan said. "They were going to retaliate however they could."
She says since she has resigned, the WRPS have spent more than $340,000 in legal expenses to silence her.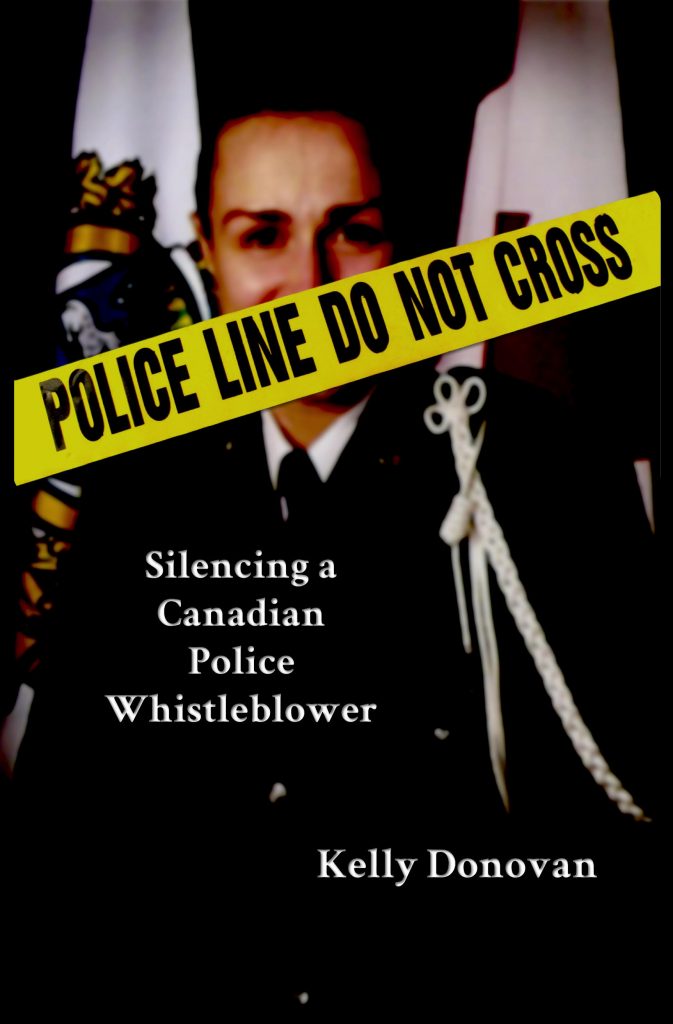 "Everything they can do to silence me," Donovan said. "And they're still trying to shut me down and stop me from telling the public what I know and that's what this book is about. I had a lot of fun writing this book. The public should be up in arms. There's not a line item in the police budget that says this is what we're paying lawyers to fight our own."
What she speaks up about is a system she says that leads to abuse. Where a police board, primarily made up of elected councillors, is responsible for the hiring of the police chief for a municipality. In 2019 Donovan representing herself, winning a matter at the Court of Appeal for Ontario, overturning a Superior Court decision and reinstating Donovan's right to sue both the WRPS board and the police chief.
"The chief has full autonomy," Donovan said. "They give the chief full power to handle discipline. How can we trust there is full transparency when the board is responsible for hiring the chief and monitoring their performance?"
In Donovan's new book, she gives her opinion on a case involving the Ottawa Police Service (OPS) and its governing board.
In the spring of 2018 several audio recordings were released on YouTube of a conversation between OPS member and union leader Matt Skof. The audio contained unsubstantiated reports alleging OPS board chair Coun. Eli El-Chantiry was involved in illegal activity.
The OPS chief at the time was Charles Bordeleau who filed a 'chief's complaint' and requested an Ontario Provincial Police investigation.
"The fact that this false information is being released and distributed has prompted me to launch a chief's complaint," the chief said in a prepared statement July 23, 2018 following a police services board meeting. "That investigation will be focused directly on the origins of the recordings and the individuals involved. To ensure transparency and impartiality, I am requesting that an outside police service conduct this investigation and I won't be making any further comments."
Bordeleau added there would be no investigation of the councillor or the allegations on the recording.
Skof was charged with breach of trust and obstruction of justice following the OPP investigation that culminated in January 2019. None of the allegations against Skof have been tested in court yet.
"I always write about things that are public information," Donovan said. "My whole premise is the confidence of the public's trust is eroding."
And Donovan says this case is an example of that erosion.
"I haven't heard the whole audio," she said. "I enjoyed watching it all because it wasn't about me. Right away it piqued my interest. There are cases like this across the country. It interested me because the allegation was made. I wanted to see how the chief was going to handle it. He handled it exactly the way I expected him to. His initial reaction. Bordeleau made no mention of an investigation of what was said on the tape. Are we giving them permission to decide who is and who isn't going to be the case of an investigation? The chief immediately defended Eli. His job is to uphold the law, not protect the board. Look at the position he was put in. He had to protect his job."
Donovan thinks the chief should have gone another way.
"There should have been a statement he was looking in to the allegation," she said. "If the audio was a false statement, it's public mischief."
Donovan says the person who made the recording (the person has never been publicly identified and spoke to The Citizen under the mask of anonymity at the time) did so legally as in Ontario, there is one-party consent for recording.
"Would Matt say what he said if he knew he was being recorded?" Donovan said. "I personally feel you have to investigate every allegation. Every tip that comes in to the Crime Stoppers program is looked in to no matter how outlandish. We can't start triaging these things."
Donovan says there is a way to fix the system.
"There has to be an independent body that has all the power but is not politically influenced," she said. "That's the only way these problems are going to be fixed. Chiefs are put in the position of having to choose their oath or their career. It's a tough position to be in put in and often they choose their career. Can you blame them?"
Donovan says the Ontario Association of Police Chiefs is a big problem as well.
"Nobody wants dissenters," she said. "They want the status quo. Nobody wants change. They are practically their own political party. They have their opinions and if you don't agree with them, it's time to move along. I would like to see a civilian as chief. It's been talked about in Toronto. The best cop is not necessarily going to be the best chief. We don't give cops a voice. They get disciplined for speaking out all the time. They get disciplined and then they are silent for the rest of their careers."
If you are interested in more information on Kelly Donovan's book and more information, click here.
---