MPP on 2020: 'challenge of a generation'
WEST CARLETON – While year in reviews are nothing new, reviewing the year 2020 is the story of the pandemic, and Kanata-Carleton MPP Dr. Merrilee Fullerton has been on the frontlines all year long.
Fullerton, a first-time politician in 2018, is also the Ontario government's Minister of Long-Term Care. While the retired family doctor could not have had any idea what was in store for her after being named to the position, since the pandemic broke out last March, a position normally not one of the high profile ones in government, has had one of the highest of profiles for the last 10 months.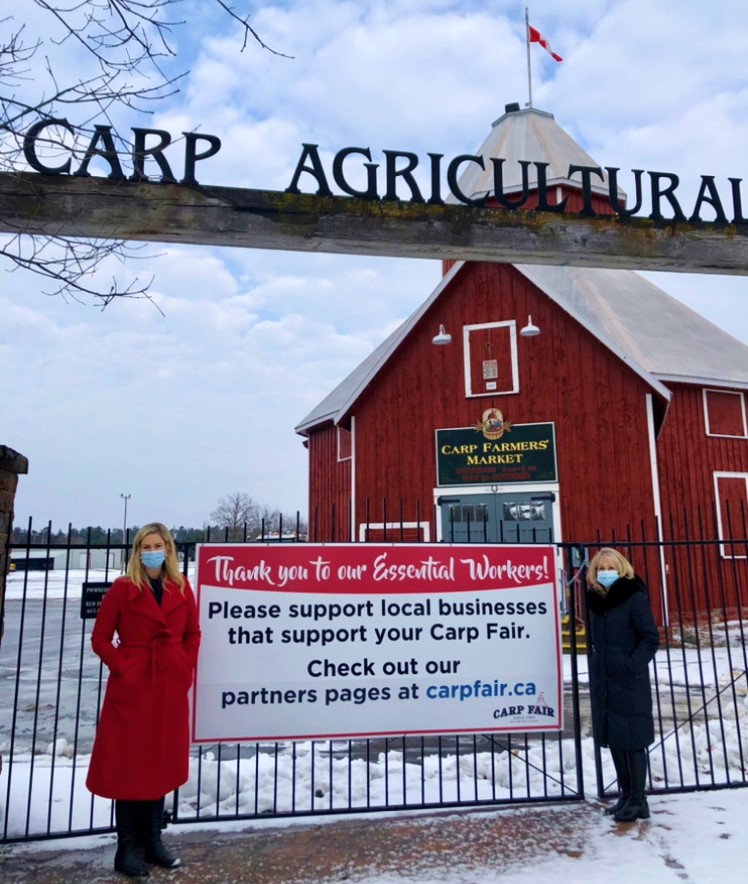 "It's really been unprecedented," Fullerton told West Carleton Online Friday (Jan. 8). "Even (retired) Gen. Rick Hillier (who is leading the distribution of the COVID-19 vaccine in Ontario) said 2020 is the 'challenge of a generation'."
When Fullerton came to politics, she already knew "long-term care had been suffering for several years," she said.
She said the portfolio had been "neglected" for a while and was in desperate need of support "and that's what the government has been doing."
The pandemic has unveiled a new set of challenges, and what the province needs to do right now, can't be done due to safe policies regarding slowing down the spread of COVID-19.
"In all of this, with being socially distanced, we really need to be in communication with each other," Fullerton said. "I'm pleased and grateful to be in a position to assist."
Communication is key, because Ontario is not alone in the pandemic. Long-term care facilities have been hit hard around the world.
"It's global," Fullerton said. "We've continued to take rapid steps and we've put the dollars there."
Despite Fullerton's long background as a family doctor, she says she stays out of the conversations surrounding provincial COVID-19 safety protocols.
"I rely on the public health experts," she said. "I hold on to my hat a little bit. I am not making medical decisions as the minister."
Fullerton had a 30-year career in family medicine, but it is the adjacent skills that brough her to politics.
"I felt I had a duty to serve," she said. "We're working decisively and focused, but it's going to take time."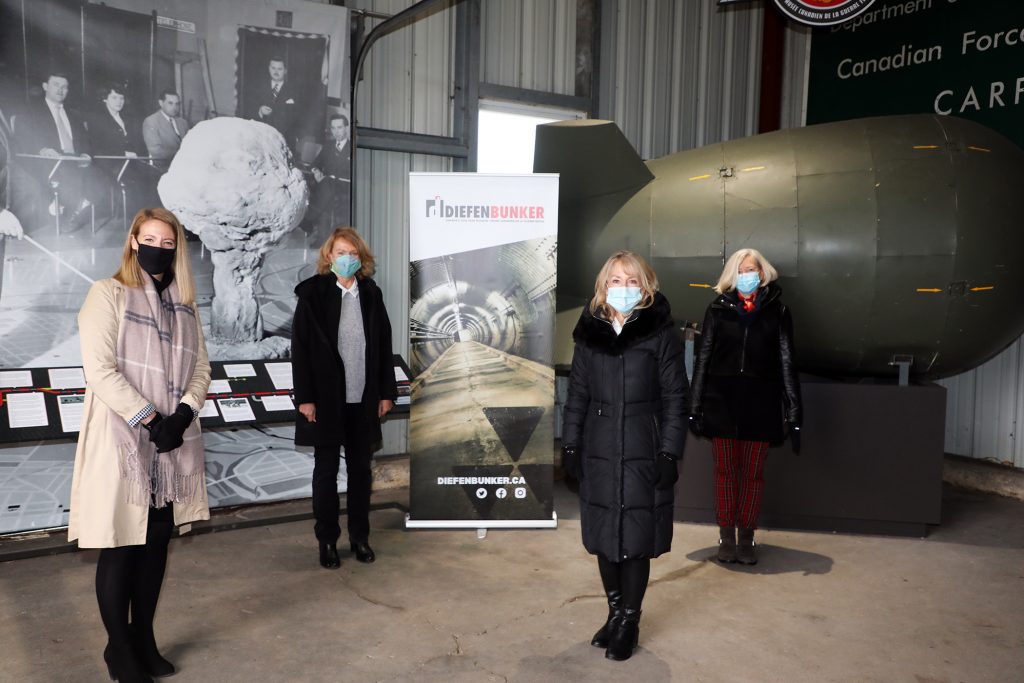 In West Carleton Online's year in review interview with West Carleton's political leaders (Coun. Eli El-Chantiry here, MP Karen McCrimmon here), we asked each subject what non-COVID story in 2020 may have been missed but is still an important story for the West Carleton community. Although, Fullerton has been resolutely focused on the pandemic, it doesn't take her too long to come up with an answer.
"The Diefenbunker funding announcement," she said. "There's a story that needs to get out there."
Last December, the Diefenbunker announced a $1.5 million renovation project which involves funding from all three levels of government.
"They're really invested," Fullerton said of the project. "If you look back, that generation had it's challenges too. We can learn so much from our history. This generation is not the first generation to face a global challenge. So, it gives me hope we will overcome. This is such a resilient community."
While trickling back in to 2020's top newsmaker, the pandemic, Fullerton brings up the Carp Fair and the devastating news when organizers announced they would be cancelling the 2020 event.
"It really drives home how unprecedented this is," Fullerton said. "It hadn't been cancelled in more than 150 years. It was only the second time it was ever cancelled. But organizers found a way. They hosted a virtual fair, the showcase, the Santa Claus parade. It shows how resilient we are. I'm staying focused on finding solutions, not just in long-term care, but for my community as well. We're doing problem solving and solution finding."
Locally, Fullerton is keeping her eyes on fallout from the pandemic. Kanata-Carleton has two important industries – agriculture and high tech.
"They're very adjacent to each other in some ways," Fullerton said. "The Ottawa area has done pretty well, considering. It speaks to the willingness of people to follow the rules and adopt. We really are a unique riding."
It is that unique character that gives Fullerton hope looking towards 2021.
"The hope is supporting everyone who is working on solutions," Fullerton said. "From vaccinations to contributing what we have to the solution. It's a daunting time, but the community is coming together. I hope we will appreciate and be grateful for the people we know who are part of the community fabric."
---