MP missing favourite part of job in 2020
WEST CARLETON – For MP Karen McCrimmon, 2020 has taken away her favourite part of the job of representing the riding at the federal level – being in the community.
The Constance Bay resident is used to spending weekends in her riding, attending events, gatherings, fundraisers and speaking directly with the community. That includes in times of disaster. During the 2019 extreme flooding, McCrimmon was on the frontlines helping sandbag in West Carleton communities along the Ottawa River.
But the COVID-19 pandemic is the type of disaster where the best way to help is to stay home and avoid personal contact with people.
"That's the part of the job I enjoy," McCrimmon told West Carleton Online from her Kanata office last week (Jan. 6). "COVID-19 took away the opportunity to do a lot of the things I love about this job. Being out in the community. I miss that. I miss my hugs. People who come up to me in the grocery store with their arms open, that works for me."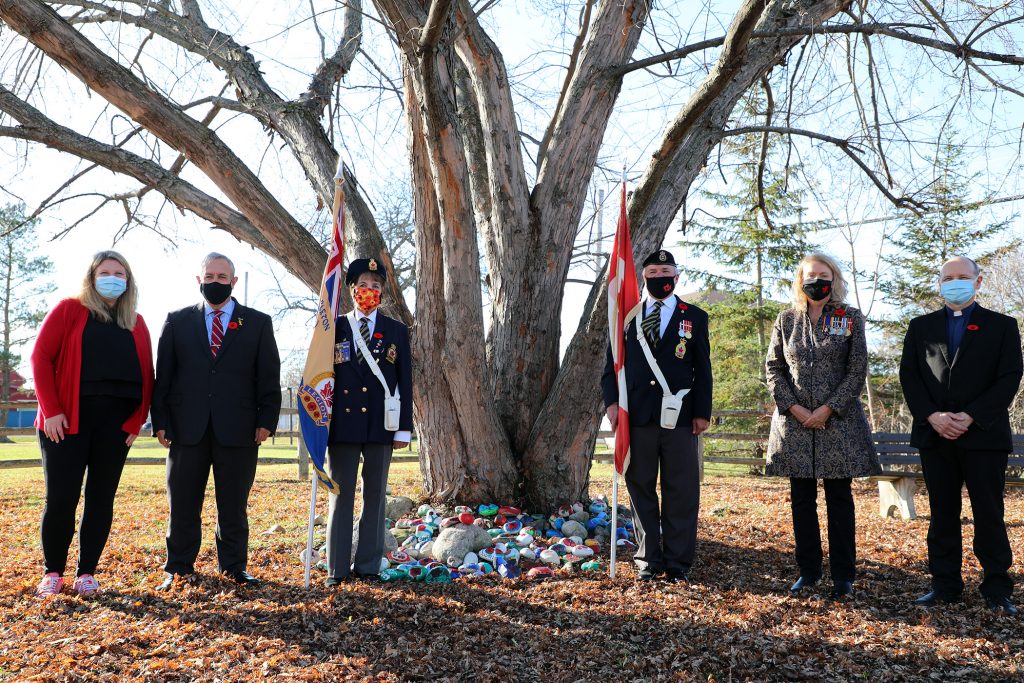 Now her office is up to 300 emails a day.
"The lack of human contact," McCrimmon said. "That has been real tough for me. We're trying to be there virtually. That's a skill and that's not my skill."
But that is the world we lived in in 2020, a year dominated by the ongoing COVID-19 pandemic. Which McCrimmon says has just shone a spotlight on the nature of the West Carleton community.
"The people of this riding have stepped up for each other," she said. "The donations, food drives, people have been absolutely amazing. That's what keeps me going. It does give me hope."
West Carleton Online has asked each politician in our three-part year in review series, what non-COVID-19 story might have slipped under the radar in this very unusual year.
"The growth of all those small organizations and businesses," McCrimmon said referring to those within the Kanata-Carleton riding. "How we've been able to attract some amazing people to the area."
McCrimmon also thinks the new storm tunnels recently opened to store and divert sewage from the Ottawa River is also a major story deserving of attention.
"That's huge," McCrimmon said. "That is helping protect the environment and I think we're going to see more of that moving forward. We have to get serious about this. About caretaking our environment. I think well see some significant investments in the environment. Look at the advancements we're making in farming and we have to be able to keep that going. We have agriculture smarts, we have tech smarts, its all right here and the world is looking for trusted partners and Canada is one of those trusted partners."
This year is only 12 days old, but it too has been mostly focused on COVID-19. Some of that focus is good news as the federal government begins to roll out the COVID-19 vaccine to the provinces.
"We have to work together and get it out there," McCrimmon said. "Unfortunately, we're in for another couple of tough months. It's not going to be a return to normal overnight, but there is a sense of relief. There are better days ahead. But this year is going to be a challenge."
McCrimmon say it won't be the only challenge of 2021.
"You can see what the world can do when it puts its minds together," McCrimmon said speaking of the vaccine – a modern marvel of science. "We met the challenge head on. Climate change is going to be another challenge. Let's be real, climate change is happening. It's time we have to address this challenge the same way we addressed COVID-19."
McCrimmon says West Carleton is full of the people needed to take on climate change.
"This has been a very clear demonstration of the people in our community," she said. "They didn't throw up their hands and give up. They changed, the innovation is incredible. They're dedicated. Life is never easy, but we have what it takes to overcome the challenges and thrive. As long as we're supportive, well be fine, we'll get through it."
McCrimmon has a message for the riding.
"I just want to thank everyone for being there for each other," she said. "Helping our neighbour and supporting our businesses. They've been absolute rock stars. We've set the example for our city and our country. Winter will be hard. Recognize it for what it is and put it out there. We need to keep it going."
---