Movie filmed in Carp debuts trailer
HOLLYWOOD – The Mel Gibson movie filmed in the Ottawa Valley, including Carp last March, now has a trailer.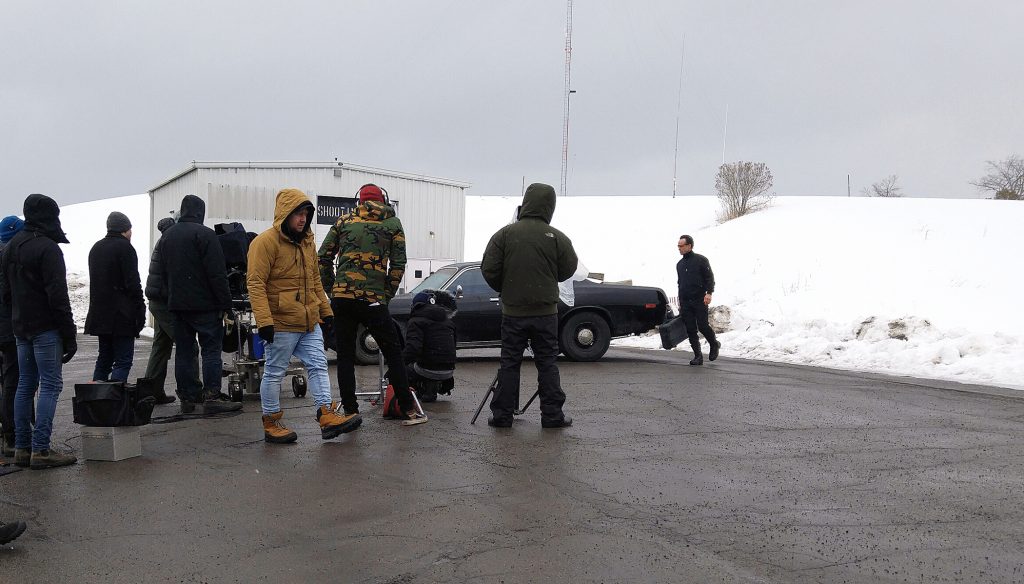 A film crew descended on the Ottawa Valley last spring to film scenes for an upcoming dark, action-comedy movie starring the Oscar-winning actor and director Gibson playing Santa Claus. The movie used locations in Pakenham, Mississippi Mills and Carp during the production.
The movie, titled Fatman, was directed by Eshom and Ian Nelms who also wrote the movie and stars Walton Goggins and Marianne Jean-Baptiste along with Gibson.
Gibson did not film in Carp, but Goggins who plays a hitman hired to kill Santa did film scenes in the area, specifically at the Diefenbunker Museum which played the role of a shooting range.
Gibson is a broke, bitter, hard-drinking, gun-toting Santa Claus in the upcoming film titled Fatman.
"I don't know what I'm doing wrong, I've lost my influence," mourns Gibson's Father Christmas in the trailer. "All I have is a loathing for a world that's forgotten."
In this dark action comedy, Kris Kringle's "business" is in decline so Santa enters in to a partnership with the U.S. military for extra cash. Meanwhile, Santa gets "locked in to a deadly battle of wits against a highly-skilled assassin (Goggins), hired by a precocious 12-year-old who received a lump of coal in his stocking.
Carp makes one appearance in the trailer, although it's hard to recognize (see link below). Early in the trailer at around the one-minute mark, Goggin's character answers a phone call from his 12-year-old employer. In the background you can see some of the security fencing that surrounds the Diefenbunker Museum.
The movie will play in select theaters starting Nov. 13 and on digital starting Nov. 17.
You can watch the Fatman trailer at Entertainment Weekly's website by clicking here.
West Carleton Online was on set when Goggins filmed his scenes at the Diefenbunker and you can find that story here.
---