Motorist makes ATV trail getaway in Lanark OPP weekly round-up
LANARK COUNTY – A motorist takes his vehicle off road in an attempt to flee police is just one of 355 calls for service the Lanark County Detachment of the Ontario Provincial Police (OPP) responded to between Aug. 10 and Aug. 17.
The OPP responded to nine domestic incidents over the week.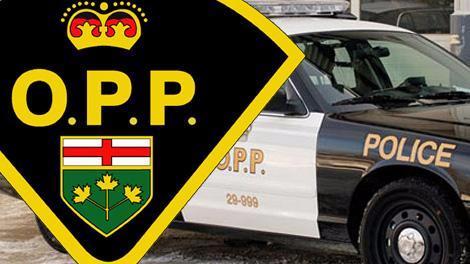 "Lanark County OPP were called on Aug. 13, just before 6 p.m. to a residence in Montague Township regarding a domestic situation which had just occurred," OPP media relations officer Const. Lory Lobiniwich released in a statement today (Aug. 19). "Police attended and spoke with the victim and another family member." 
The 20-year-old accused, a resident of Ottawa, was located, arrested and charged with two counts of domestic assault and one count of domestic mischief. Release was in the form of an undertaking for a scheduled court date of Oct. 26, at the Ontario Court of Justice in Perth. The victim sustained minor injuries from the assaults.
The OPP responded to 13 thefts and one break and enter over the week.
Lanark County OPP were called to a business in Drummond-North Elmsley Township on Aug. 11, regarding on-going thefts by an employee. Police attended and conducted their investigation which resulted in a 47-year-old resident of Bastard-South Burgess Township being charged with theft under $5,000. The accused who was also fired from their position, was released from custody on an appearance notice for a scheduled court date on Oct. 5, at the Ontario Court of Justice in Perth.
Lanark County OPP received several calls regarding thefts from vehicles in both Drummond-North Elmsley Township and the Town of Perth overnight between Aug. 15 and 16. Residents are reminded to lock their vehicles, install motion sensor lighting or leave lights on at night to illuminate parking areas and security video is always helpful for police to identify these thieves.
The OPP investigated three cases of mischief over the week.
Lanark County OPP were called to the skateboard park in the Town of Perth on Aug. 13, regarding a large amount of graffiti mischief to the skateboard ramps and a table. Video evidence showed the incident to have happened before 12:30 a.m. and involved several persons. Police conducted their investigation and located the individuals involved, and all were spoken to. Mischief charges were diverted, and referrals were made to the Community Justice Program for two 18-year-olds and one 15-year-old; all residents of the Town of Perth. 
On Aug. 16, a property owner contacted the Lanark County OPP regarding a seasonal property on Cooper Drive in Tay Valley Township, which has had windows smashed out several times. The previous incident was reported on June 12, which had occurred on May 24.
Fraud was prevalent during the week with the OPP investigating nine cases.
"Attention young drivers," Lobiniwich said. "Looking to book your driver's road test online? Make sure you go to the Ministry of Transportation (MTO) website to get the proper link. A resident of Lanark County got scammed by bookyourroadtest.com which is not the legitimate site for the MTO. The $140 the victim is out may seem small but if people continue to get lured in that amount quickly adds up for the bad guy. Know where you are searching and booking online."
 Bitcoins make an appearance in the OPP weekly round-up.
"Do you know what Bitcoin is?" Lobiniwich said. "Many people don't. It is an electronic form of currency which once deposited is virtually untraceable. Police or government agencies will never, ever ask you to run from bank to bank to get out thousands of dollars to deposit via a Bitcoin machine. Please, no matter what someone tells you on the phone or what shows up on your call display, hang up, wait a few minutes and then call the 1-888-310-1122 number to speak with the real police if you have concerns."
The classic bail money request has reared its ugly head again in Lanark County.
"So, you get the call from someone that sounds like a relative saying they are in another city, in trouble and being held for bail unless you send money," Lobinowich said. "What do you do? Understandably you would be upset because you think a family member is in trouble and want to help. However, the court system doesn't work through Western Union and very rarely does the court require cash upfront for bail release conditions. Please, if you hear the words 'Western Union' and money in the same sentence; hang up – it's a scam."
 There were 26 motor vehicle collisions over the week and some other strange incidents involving vehicles.
On general patrol on Aug. 16, just before 1 p.m., an officer from the Lanark County OPP observed a vehicle being driven by an unlicenced driver on Appleton Side Road. 
"Attempts were made to conduct a traffic stop but the driver fled at a high rate of speed and went down an ATV trail off Upper Dwyer Hill Road in Beckwith Township where the vehicle became stuck," Lobinowich said. "The driver was arrested without incident and none of the six other occupants, including five children were injured." 
Charged with dangerous operation contrary to the Criminal Code is Shawn Gregoire, age 28 of Arnprior. The accused was held in custody pending a bail hearing and further charged under the Highway Traffic Act for driving while under suspension and under the Compulsory Automobile Insurance Act for operating a motor vehicle without insurance. 
A traffic complaint called in to the Lanark County OPP on Aug. 14, just after 11 p.m. ended with the vehicle being located and stopped on March Road in Mississippi Mills Township. The subsequent investigation resulted in the arrest and charge of Liam Dupont, age 21 of Kanata, for operation while impaired – over 80. The driver's licence was automatically suspended for 90 days and the vehicle impounded for seven days. Release was in the form of an appearance notice for a scheduled court date of Sept. 21, at the Ontario Court of Justice in Perth.
On Aug. 14, officers from the Lanark County OPP were patrolling Rideau Lake just before 4 p.m. when they stopped a vessel and spoke with the operator. The interaction ended with the operator, a 45-year-old resident of Russell Township being charged with open liquor. 
"Please remember alcohol doesn't belong in your boat," Lobinowich said. "An impaired charge on the water is the same as an impaired charge on land."
Any person with information regarding any criminal activity should immediately contact the Ontario Provincial Police at 1-888-310-1122. Should you wish to remain anonymous, you may call Lanark County Crime Stoppers at 1-800-222-8477 (TIPS), where you may be eligible to receive a cash reward of up to $2,000.
---