Morris Island celebrates porch music
MORRIS ISLAND – Having a garage instead of a porch was a boon for Vydon Acres musicians taking part in Play Music on the Porch Day held last Saturday (Aug. 29).
The small Ottawa River community of Vydon Acres and Morris Island celebrated the international day of music with an afternoon of local musicians playing their favourites from the garage of saxophone and guitar playing musician Jim Murray's home.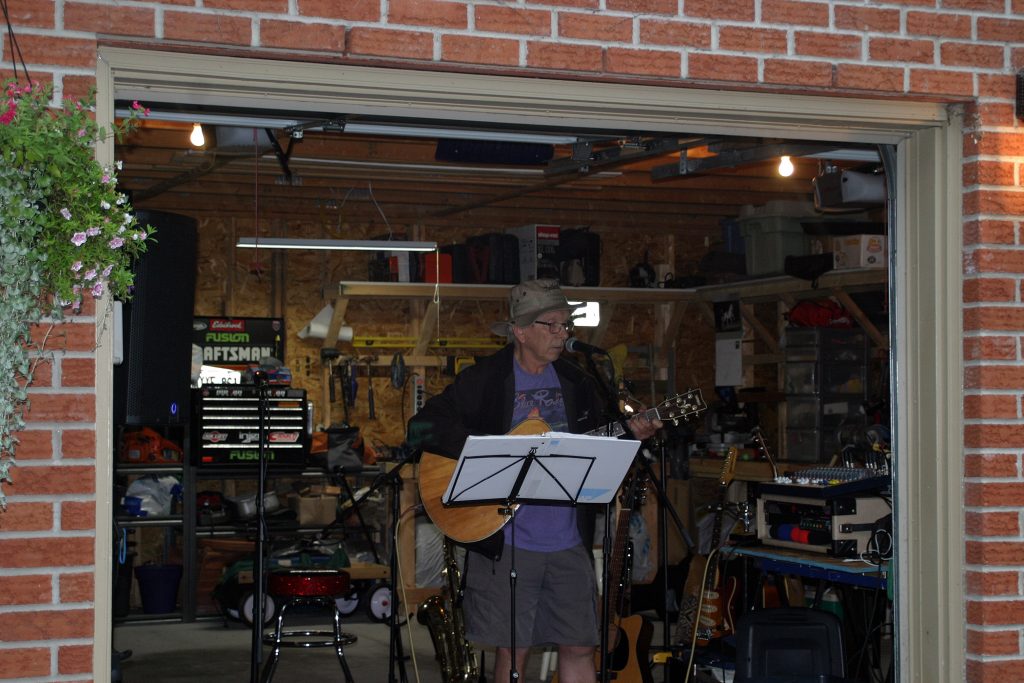 While the event was a just for fun social gathering, organizers also raised money for the Arnprior Food Bank's Snowsuit Fund. Participants raised $352 and donated 87 pairs of socks for the charity.
Rain didn't slow down the concert as musicians had the comfort of performing under a garage roof and the audience was well prepared for the light rain.
"We had about 29 people in the audience at its peak and some great music," organizer Ginny Fobert told West Carleton Online from Murray's driveway Saturday afternoon around 4 p.m.
Local musicians included Murray, Chris Hearn, Dave Fobert, Dave King and Nathalie Nault to name a few.
"It has been going really well," Ginny said.
Morris Island's event was part of 1,000 cities and 71 countries participating in the global event.
"We handed out percussion instruments to the audience," Ginny said.
"It's something to get people out and interacting with their neighbours," Nault said.
This is the first time the community has celebrated Music on the Porch Day.
"I said, I'm coming to your porch," Ginny told Murray. "Actually, everyone is coming to the porch. The music played until 5:30 p.m. and people stayed around and chatted until about 6:30 p.m., even in the rain."
---