March Road's Bekolay found hour after being reported missing
KANATA – Ottawa police only needed half a day to locate a missing elderly woman yesterday.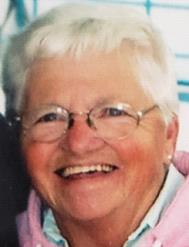 The Ottawa Police Service (OPS) reported 93-year-old Erika Bekolay missing yesterday (April 16) at 6:35 p.m.
"Erika Bekolay, 93-years-old, was last seen this morning leaving her home on March Road in her light silver Chevy Sonic," the OPS released in a statement yesterday evening. "She has no known medical conditions. She is described as having short white hair, glasses and wears hearing aids."
By 7:46 p.m., just over an hour later, the police reported her found.
"The OPS have located Erika Bekolay, 93 years old reported missing earlier today," the OPS said.
---