Marathon Village enjoys Christmas stroll
MARATHON VILLAGE – It was a way to wish the best of the season in a period of history that is clearly not the best of times.
The neighbours of Marathon Village hosted a COVID-19 safe Holiday Happy Hour Saturday (Dec. 19) involving a neighbourhood walk and a few socially distanced treat stops (both adult and child treats) along the way.
The village community spent a couple hours walking the neighbourhood, saying hello and enjoying the Christmas decorations while other villagers hosted treat stops along the way.
The event was organized by three volunteers, almost an unofficial Marathon Village community association, Amanda Hartwell, Françoise L'Abbé and Shelley Welsh.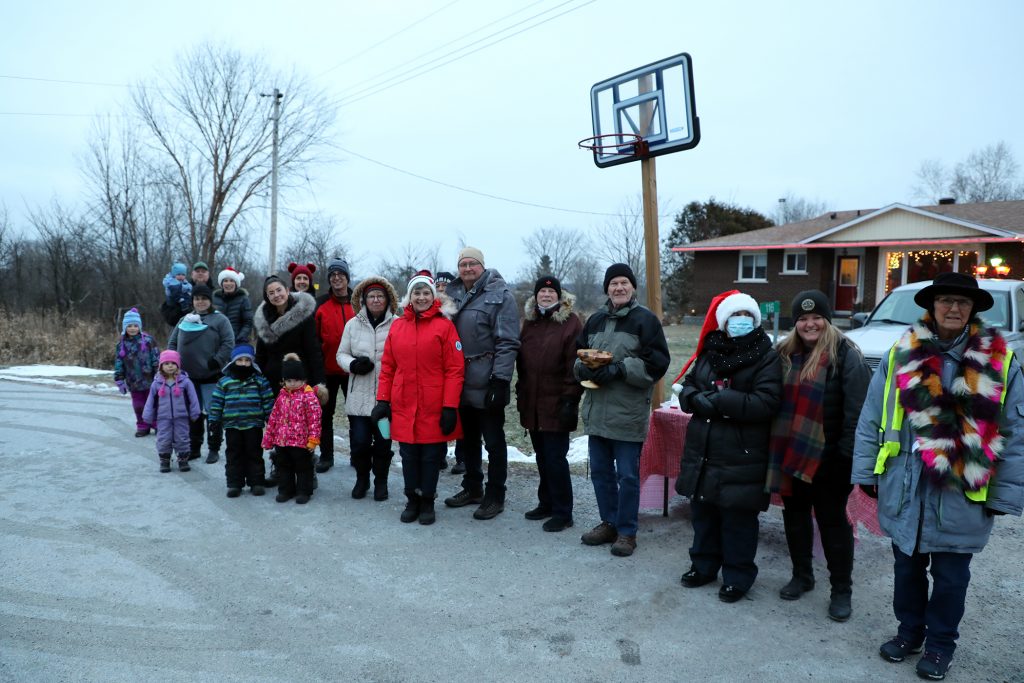 "We did a similar event for Hallowe'en," Hartwell told West Carleton Online from one of the treat stops. "It was such a good time, we decided to do it for Christmas."
Hartwell 'only' moved to Marathon Village two years ago, but already feels a part of a community she learned to love quite quickly.
"It feels like I lived here forever," she said. "People are so welcoming."
Things got underway roughly around 4 p.m. with walkers circling the Linda Loop and doing a brief tour of John Shaw Road. Treats included hot chocolate, apple cider, hot toddy's, rumballs, stained glass candy and many others, all homemade.
Although a close-knit community, participants made sure to be safe. Masks were worn, distance was given, and treats were wrapped.
---