MacSkimming outdoor education centre burnt to ground
CUMBERLAND – One of the two Ottawa Carleton District School Board (OCDSB) outdoor education centres the school board operates was the victim of suspected vandalism Friday.
The MacSkimming Outdoor Education Centre was the victim of a fire Friday (Jan. 29) afternoon.
"Ottawa Fire Services (OFS) received a 911 call at 3:44 p.m. reporting alarms sounding and flames visible from a structure at the MacSkimming Outdoor Education centre on Highway 174," OFS public information officer Carson Tharris released in a statement last Friday. "The staff member who called 911 was able to confirm there were no people inside the structure and the flames had travelled up the wall and through the roof of the building."
Volunteer firefighters from District 7's Station 72 in Cumberland were first on scene.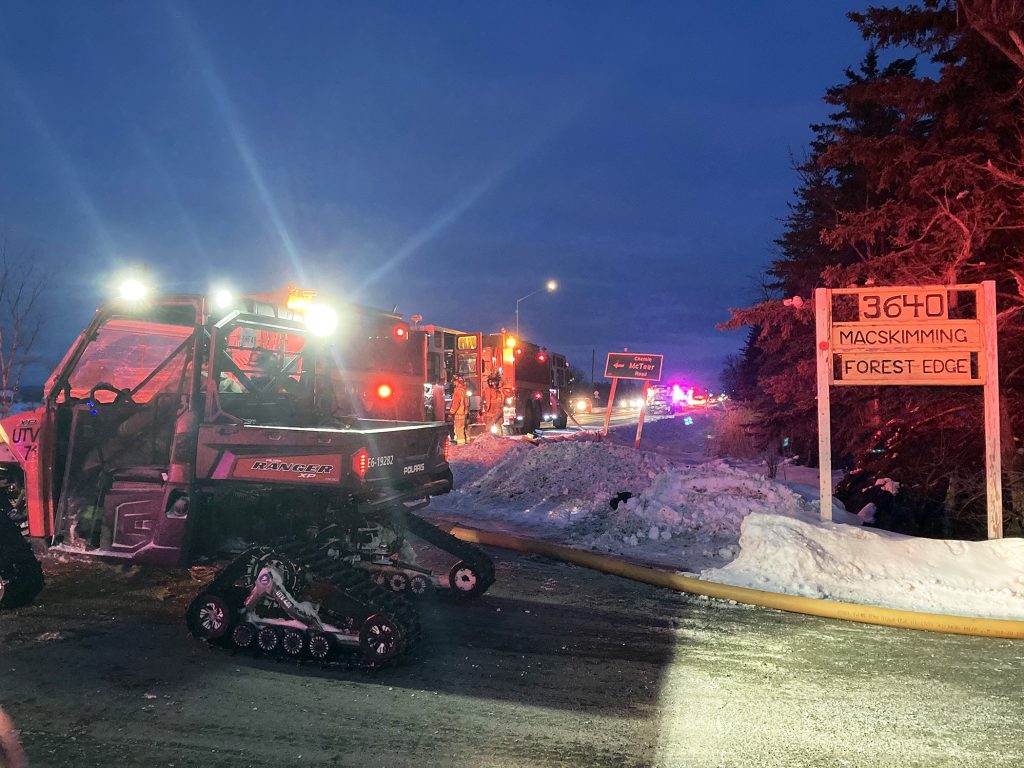 "Firefighters arrived on location at 3:56 p.m. and entered the building to attack the flames," Tharris said. "Firefighters used tanker vehicles to shuttle water from a nearby fill site and pumped it up the long laneway to the structure, an all-terrain vehicle was used to shuttle personnel and equipment to the scene."
 The fire had spread through the attic of the structure, and firefighters were forced to evacuate at 4:40 p.m. after the roof began to collapse. There were no reported injuries,
An OFS investigator was dispatched to investigate the origins and cause of the fire.
"We would like to thank the following agencies who collaborated with us to manage this incident: Ottawa Police Service, Ottawa Paramedic Service, Hydro One," Tharris said. "Our work together is based on trust, cooperation and a group commitment to service excellence and safety."
The OCDSB's other outdoor education centre is located in West Carleton. The Bill Mason Education Centre sits on 77 acres located behind West Carleton Secondary School. It also has been the target of vandalism in the past, most recently last March when vandals burnt several picnic tables at the site.
---