MacLaren's Landing fire destroys home
MacLAREN'S LANDING – Firefighters were out in the cold weather last night (Feb. 11), battling a fire on the windy shores of the Ottawa River in MacLaren's Landing.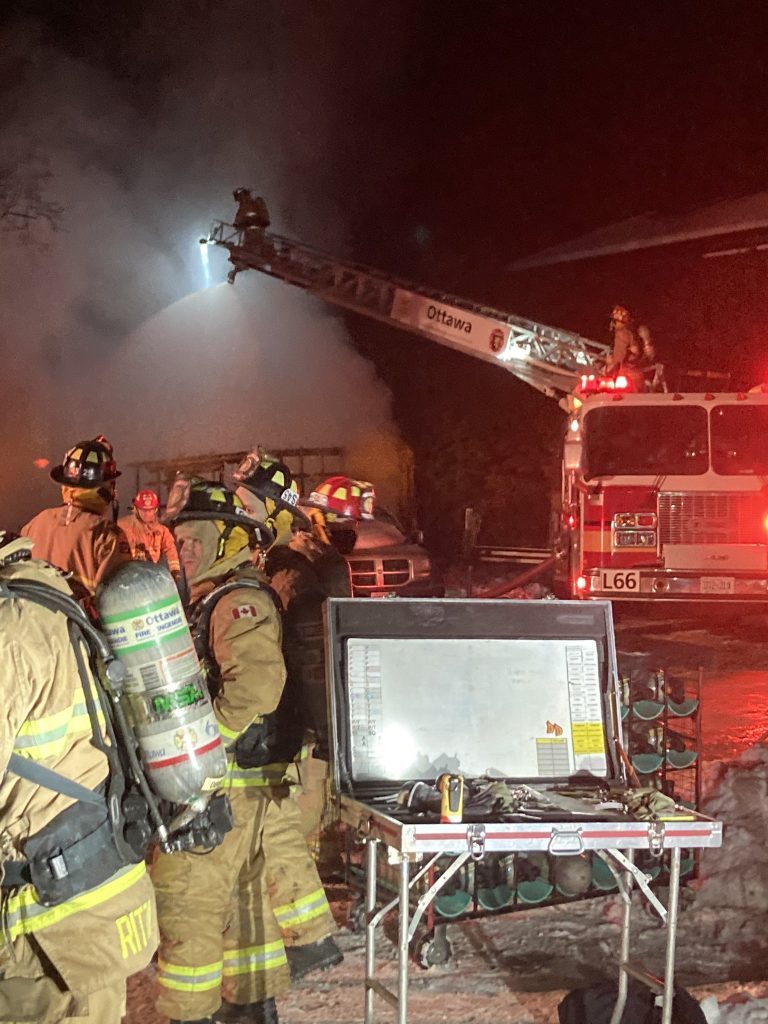 "Ottawa Fire Services (OFS) received multiple 911 calls reporting the back of a residential home was on fire on Riverwood Drive between Woodkilton Road and Willow Bank Place at 8:53 p.m.," OFS public information officer Carson Tharris released in a statement just before midnight last night.
Volunteer firefighters from Ottawa Fire Station 62 in Fitzroy Harbour were first on scene but crews and apparatus responded from all of West Carleton's six fire stations.
"Firefighters confirmed a fully involved working fire in a two-storey residential home and that the occupants had safely evacuated to a neighbor's home," Tharris said. "Firefighters were able to protect exposures."
The home is a total loss.
"The fire was declared under control at 10:21 p.m.," Tharris said. "There are no reported injuries at this time. An Ottawa fire investigator is currently on scene to determine the cause. The Canadian Red Cross and the Salvation Army will both be assisting those affected by this incident."
And so will the community. Several have already reached out to the family with offers of help and support including clothing for the family's young child. A close relative of the family reports "they lost everything."
"Minus 14 degrees but great work by all to protect neighbouring homes," District 6 Chief Bill Bell released in a statement. Thanks to the Ottawa Paramedic Service, Ottawa Police Service and our great dispatch team."
Tharris recommends anyone involved in a fire call 911 as soon as it is safe to do so.
"Remember, you are our eyes and ears to the emergency," he said. "Our dispatch staff will ask questions to help best locate the incident and assess the conditions surrounding the emergency. We encourage you to remain calm, answer the dispatcher's questions and to stay on the line until advised to hang up. Smoke is toxic. If you must escape through smoke, get low and go under the smoke to your way out."
---