Legion column: Branch closed, community garden open
COLUMN – Branch 616 continues to monitor the covid-19 situation and remains closed. There was a septic issue and a Bell issue to contend with at the branch, otherwise the doors remained closed. The community garden has been declared essential, therefore patrons may contact garden manager Lynda Boland on Facebook to renew or to see if any plots are available.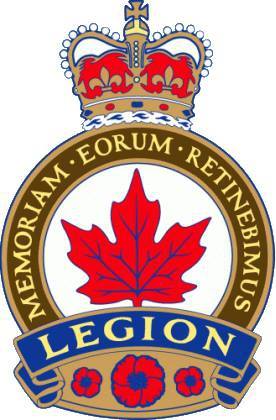 The Perley/Rideau Veterans Health Centre, home to our World War Two and Korean veterans, has reported five people have tested positive for the virus. Let us hope that it goes no further. Delphine Hasle, executive director of the P/R Foundation, has kept us updated by email. Delphine thanks Branch 616 for our generous donations totaling $13,760 so far.
All scheduled branch events for May and June are cancelled or postponed. All standing events such as TGIF dinners and meetings are suspended for the duration.
Command has sent a list of all rescheduled Ladies Auxiliary Sports events. Branch 616 AGM/ Elections and the All-Veterans Summer Party will be rescheduled if possible.
Command has kept us updated on the coronavirus situation with bulletins and reports via email. Our members are adhering to the recommended procedures e.g. social distancing and staying home.
We can only hope that this situation will not last much longer and everyone can get back on track and resume where we left off. We thank everyone for their support of our Legions in this time of crisis. We remain at the service of our veterans and the community.
Don't forget
Next L.A. meeting – tba
Next Branch meeting – tba
Musical opportunity: Branch 616 is offering the hall free of charge to aspiring musicians who would like to have a place to practice on Friday nights after TGIF dinner. Perhaps you need to try out your act on an audience, iron out some kinks, or break in a new number. Call the branch at 613-832-2082 or the entertainment chairman at 613-800-5057 to book a session.
We have an 80 to 100 capacity hall for rent. Call the Branch for info at 613-832-2082.
---