Legion: Branch 616 executives to meet soon
COLUMN – Branch 616 will hold an executive meeting soon to discuss the next step to be taken regarding the next phase of the COVID-19 pandemic.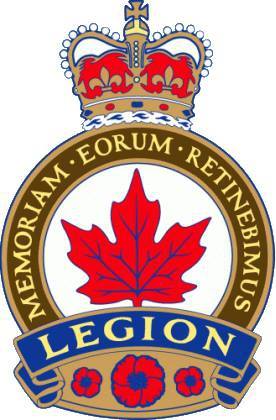 Command has issued a bulletin regarding the protocol to follow if considering re-opening. A few branches in Zone G6 have already opened their patios.
The community gardens are coming along fine. The gardeners are doing a fantastic job of tending and are enjoying the produce in season.
The Perley/Rideau Health Centre continues to report that residents and staff are staying safe. Members, please keep in mind that Membership Chair Kevin Johnson is available to process renewals, transfers, new applications, etc., or to answer any other questions pertaining to membership. Call him at 613-832-3170.
Last Post
Life Member Comrade Robert Dupuis, Past President and 616 member for 45 years. Bob was a very active member of the Branch and sat on many executives. He was a champion at darts, winning many titles and trophies, including a Dominion Seniors championship with his wife Linda. The Branch sends deepest condolences to Linda and family.
Don't forget
Next L.A. meeting – tba
Next Branch meeting – tba
Musical opportunity: Branch 616 is offering the hall free of charge to aspiring musicians who would like to have a place to practice on Friday nights after TGIF dinner. Perhaps you need to try out your act on an audience, iron out some kinks, or break in a new number. Call the branch at 613-832-2082 or the entertainment chairman at 613-800-5057 to book a session.
We have an 80 to 100 capacity hall for rent. Call the Branch for info at 613-832-2082.
---