Korean special forces vet, Branch 616 Sgt.-at-Arms Major Berry passes
WEST CARLETON – A special forces veteran and life member of the Royal Canadian Legion Branch 616, Major William John Vernon Berry passed away Sept. 15 at the age of 89.
Berry was a Dunrobin resident who served on the front lines of the Korean War before coming to Dunrobin and raising livestock on the Berry Farm.
"When Canada announced its intention to send ground forces to Korea in August 1950, Bill joined the Canadian Army Special Forces," his daughters wrote in his obituary Sept. 26. "He trained at Fort Lewis, Washington and served with 2PPCLI-Princess Patricia's Canadian Light Infantry and was in Korea from February, 1951 to April, 1952. Serving on the front lines including the historic Battle of Kapyung for which the actions of the 2PPCLI and the 3rd RAR-Royal Australian Regiment received the U.S. Presidential Citation."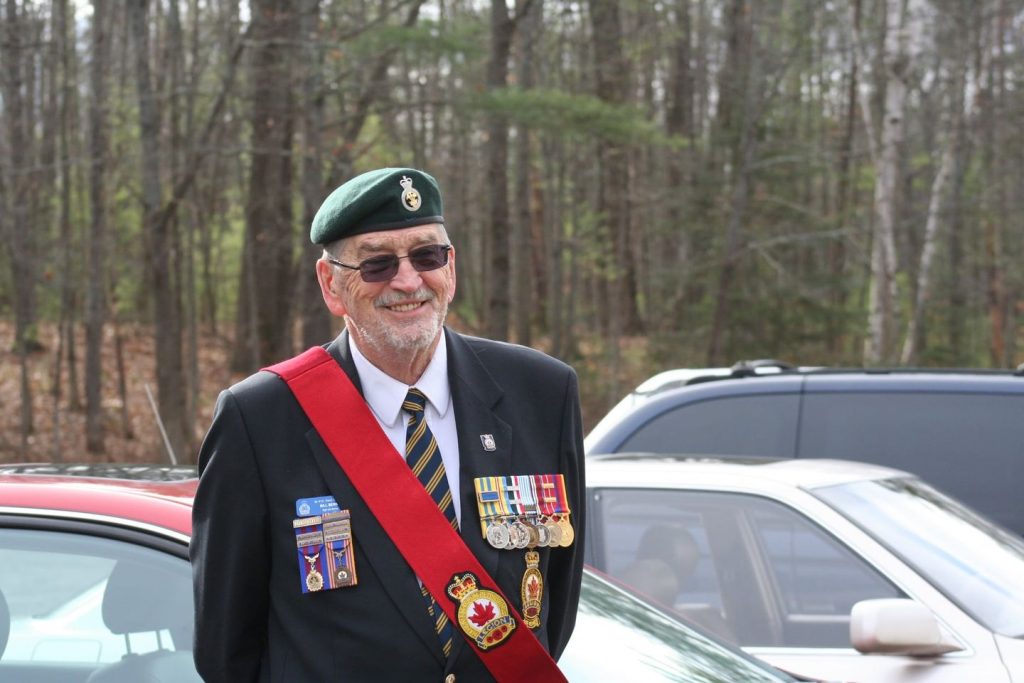 Berry joined the Royal Canadian Air Force in December, 1954 and was commissioned in 1967.
"During his 36 years in the military there were many postings and positions which included commanding officer of CFS Alert and CFS Leitrim," family wrote. "He was always proud of the men and women he worked with in the communication and electronics branch."
After retirement Berry served as alderman for March Ward, City of Kanata from 1985-1991. He was also active in both the Kanata and West Carleton Royal Canadian legion branches.
At Branch 616, Berry served as a Sergeant-at-Arms and was a life member of the branch. He served in the same position and was a charter member at Branch 638 in Kanata. Berry was also a Sergeant-at-Arms of the Korean Veterans Association and a member of the Canadian Army Paardeberg Motorcycle Club.
"Bill indeed was an asset to his country, the legion and the community," Branch 616 public information officer Arleen Morrow released in a statement. "Thank you to the staff of the Perley/Rideau Veterans Health Centre for their excellent care of him in his final days. Thank you to Bill and his wife Beverly for their service on the Branch 616 executive board. Deepest condolences to Bev and family."
Berry's children have fond memories of growing up in Dunrobin.
"When we moved to Dunrobin to live on part of the Berry Farm, our dad taught us the joy of raising calves and goats from birth to showing them at the local fall fairs," they wrote.
Berry is survived by three daughters and four grandchildren. Cynthia Berry (David Carroll) and son Austin, Dunrobin. Constance (Darren Brash) and daughter Chelsea, Brampton. Sabrina Hamilton and daughter Hunter and son Brett, Vancouver.
Berry is also survived by his brother Tom (the late Moira Sutherland) and their son Matthew, Montreal and daughter Jennifer, Toronto.
"Memories of our beloved father will rest in our hearts forever," Berry's daughters wrote. "True love never dies."
---