Kids take over Buckham's Bay Feb. 16
BUCKHAM'S BAY – It was a carnival atmosphere on Buckham's Bay last Sunday (Feb. 16) – kids playing shinny, kids fishing, kids riding snowmobiles and four-wheeler, kids hanging out around the fire, kids, kids, kids – it was great time to be on Buckham's Bay.
The 13th annual Constance Bay Kids' Ice Fishing Derby got the beautiful winter weather and that all but guaranteed another successful event.
"It's going good," Kevin Robinson told West Carleton Online from the bay Sunday morning. "When we get the weather, the kids come out."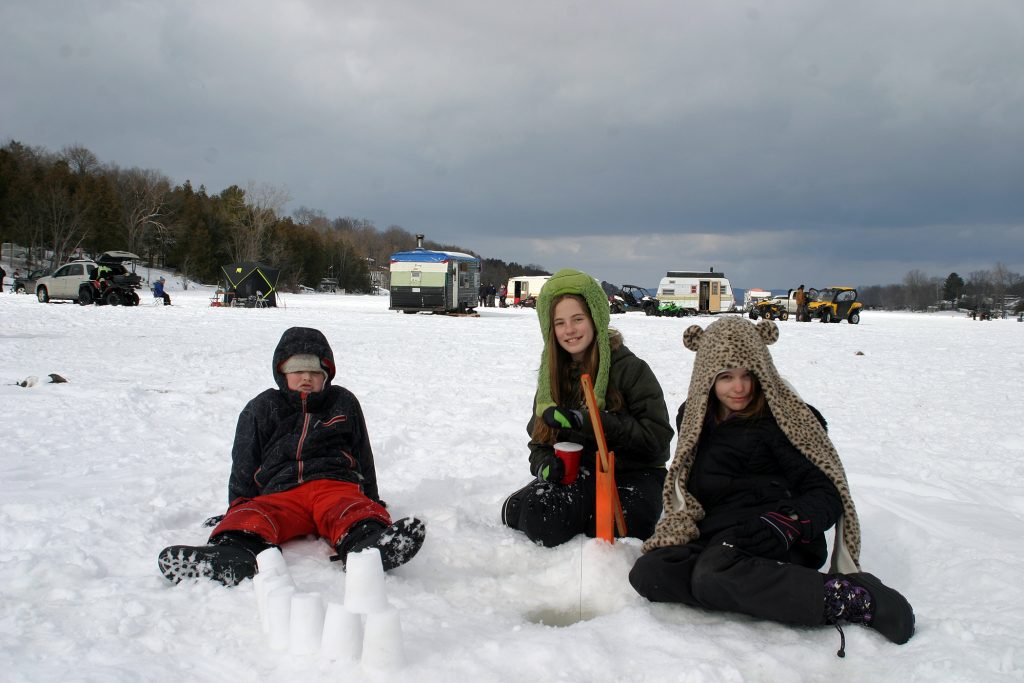 Kevin and his wife Shadine organize the annual derby with their business Bayview Bait and Tackle as the title sponsor.
It truly was "going good" as Buckham's Bay looked like its own village with the number of ice shacks, people and vehicles on the ice.
The event is a great way to show off the sport of ice fishing as well as the community of ice fishing. The derby takes place during Ontario's free fishing weekend so it's the perfect time for newcomers to try out the sport and dip a line. Lunch was also served on the bay.
"A lot of parents are volunteering," Shadine said. "Coming out, setting up holes, baiting hooks, there are lots of first timers who need some help."
In total 140 kids registered for the derby, and of course they brought their contingent of parents. While West Carleton Online was there early in the derby, it turns out the winning fish was already caught – a 7.1-pound pike landed by Hunter C.
Aubrey Rees was credited with the second largest fish and Lincoln Stoate hauled in the most fish. Kevin says Buckham's Bay is a pretty decent spot to drop a line.
"I think it's one of the best spots," he said. "But don't tell anyone."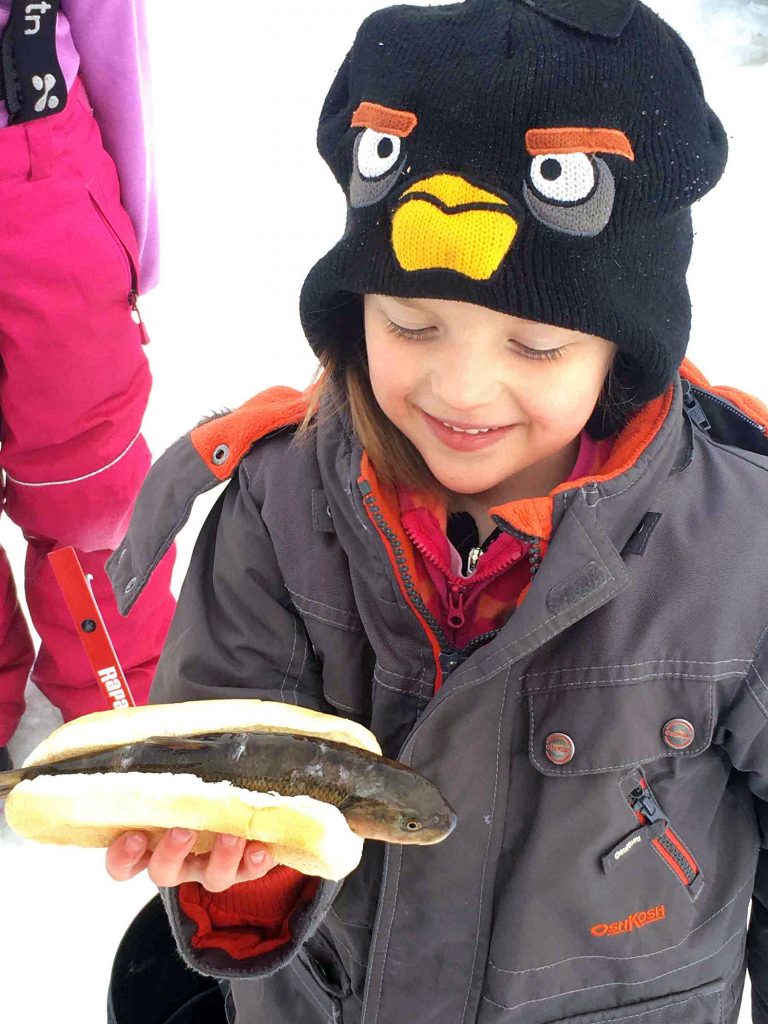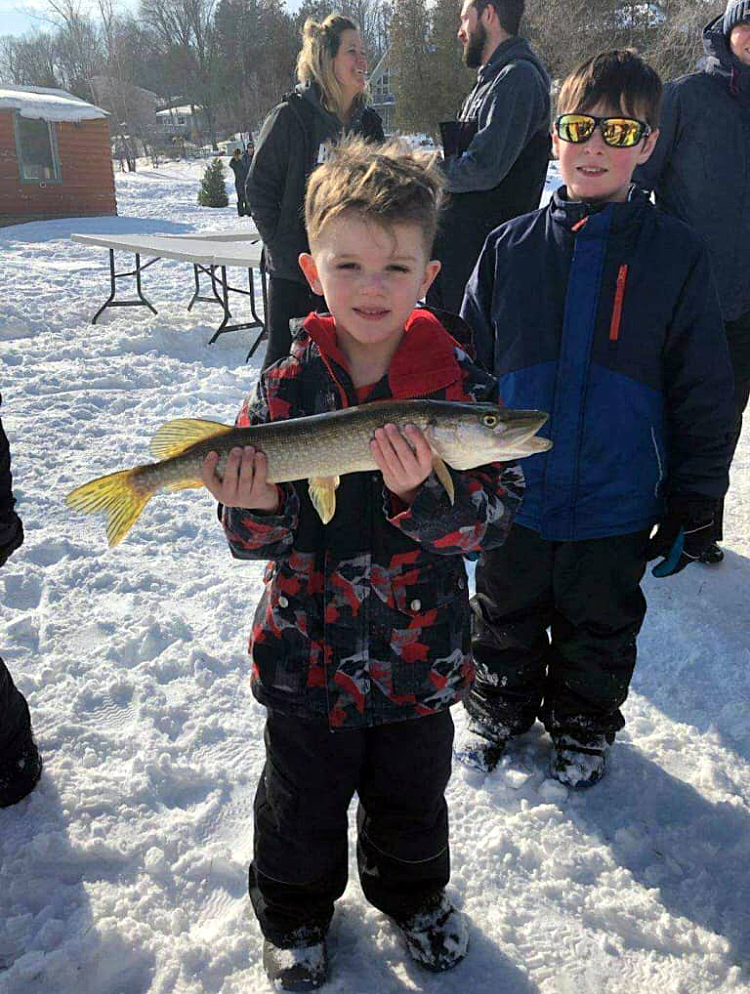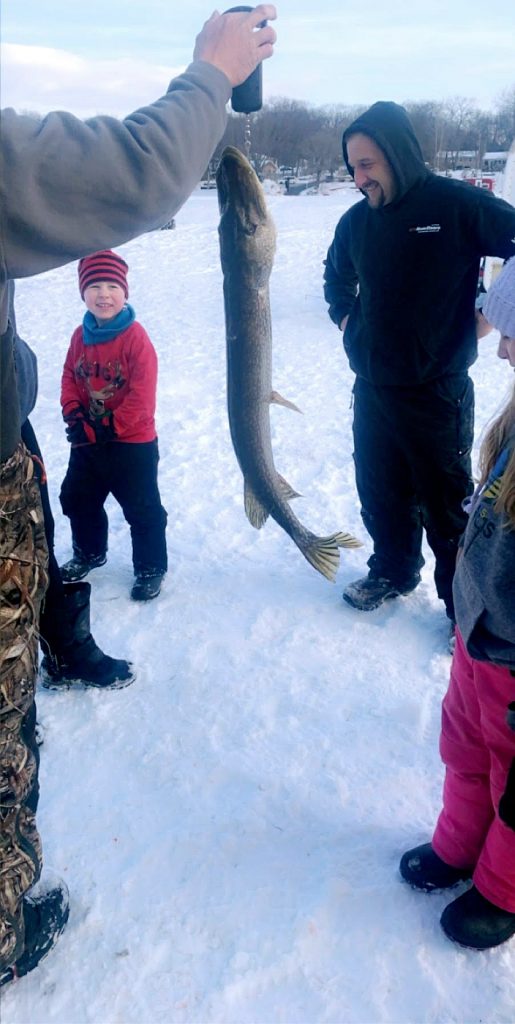 ---