Inferno adds to coaching staff
CARP – In spring, the West Carleton Inferno named their bench bosses for the coming season.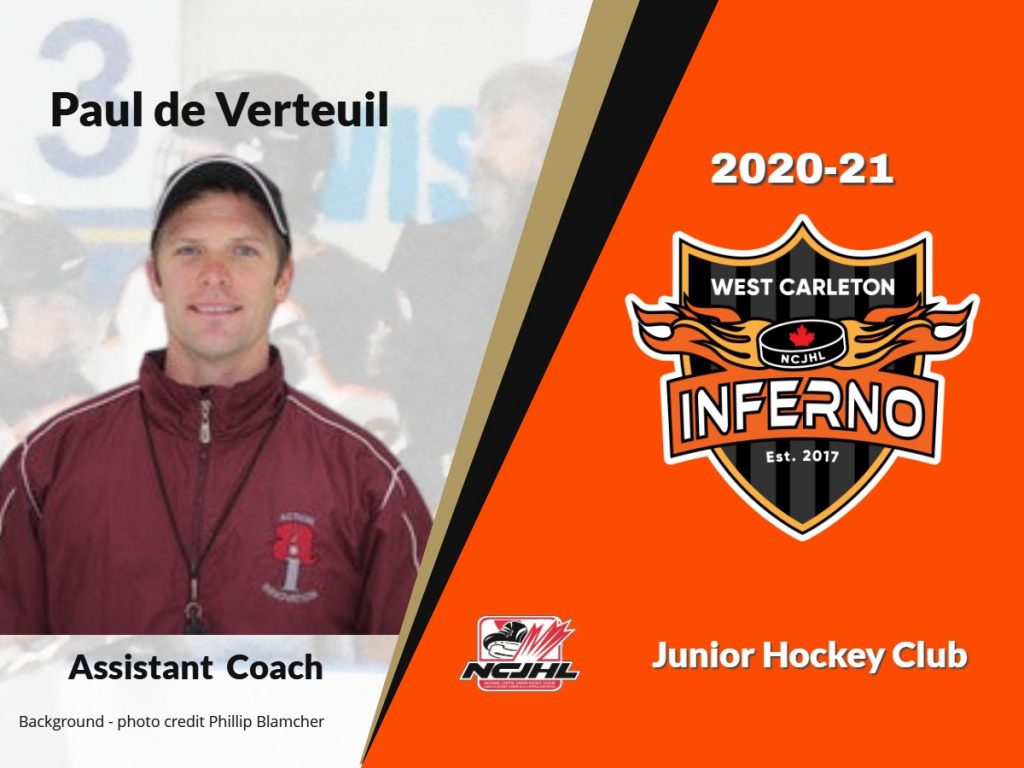 Now that fall is coming, that bench just got a little longer.
The junior C hockey team of the National Capital Junior Hockey League (NCJHL) has named another assistant coach working for the franchise this coming season.
"The West Carleton Inferno are thrilled to announce the addition of Paul de Verteuil as assistant coach for the 2020-21 season," general manager and team owner John Miolta released in a statement Sunday (Sept. 6).
De Verteuil played Jr. B hockey with the Goulbourn Royals in the Eastern Ontario Junior Hockey League before joining the Queen's University Golden Gaels varsity team. De Verteuil's coaching career which began in 2002, includes coaching minor hockey as well as holding assistant coach positions with the Ottawa Senators Women's Intermediate-AA team (Provincial Women's Hockey League) and with the Carleton University Ravens Men's varsity team.
"In 2003, Paul coupled his passion for hockey and teaching by launching Action Innovation (www.actioninnovation.ca), a hockey school with a focus on helping both youth and adult hockey players of all levels further develop their skating and puck skills," Miolta said.  "Paul is also the founder and active member of HIPA (Hockey International Players Association). Welcome to the Inferno Paul."
---