Hockey4Humanity ices teams of heroes
CARP – The music was rocking, and the sun was out making it a beautiful day for three-on-three shinny and raising money for a great cause.
Dunrobin volunteer firefighter Alex Carlson brought his fundraising shinny tournament, Hockey4Humanity, back for a fourth year Sunday, Feb. 16 and it was a great day to raise money and awareness for Friedreich's ataxia research.
Alex started the tournament to raise money for the disease which his 15-year-old brother Kaelan was diagnosed with six years ago. This year's edition featured 12 teams and more than 80 players from all over, including a team of Kaelan's friends from West Carleton Secondary School.
"It's awesome," Kaelan told West Carleton Online from the Huntley Community Centre where the Carp ODR is located. "It's been a great turnout. I've got a bunch of my friends playing. It's looking good."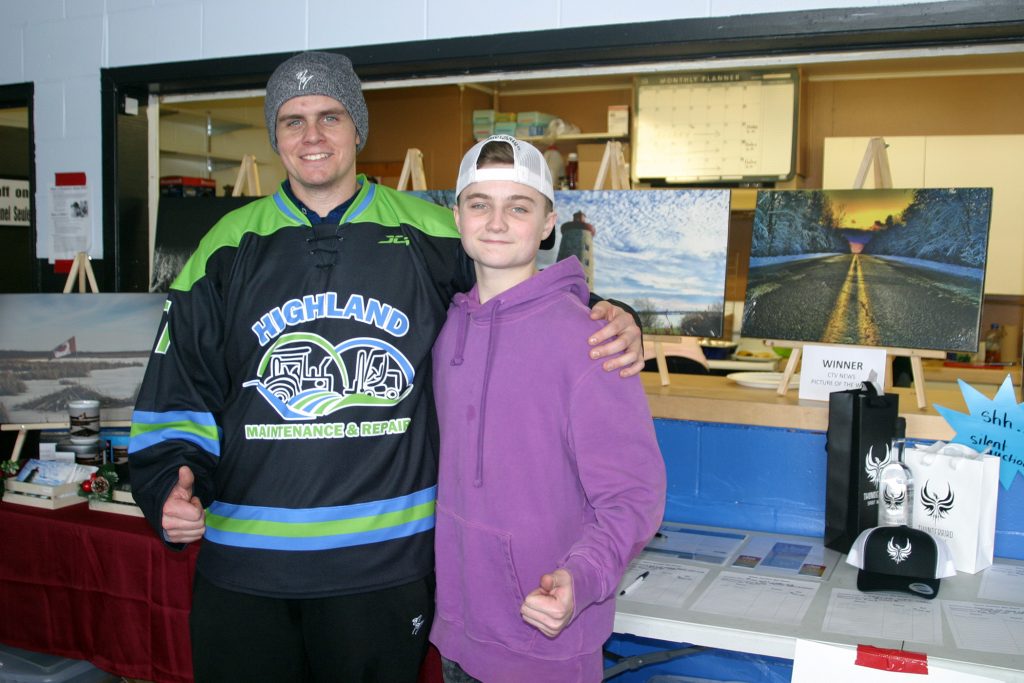 Kaelan is a big fan of photography. Several of his prints depicting several of West Carleton's familiar vistas were up for grabs in the silent auction.
"I'm doing great," Kaelan said. "Yeah, it's been real fun. I've taken some photos."
This year, along with the shinny, organizers have added an educational element. Hockey4Humanity organizers are encouraging everyone to get swabbed. The hope is to find suitable matches for stem cell donations. Last year 48 Dunrobin residents registered to get swabbed in support of Mélia Payne. The idea of promoting getting swabbed is in honour of  Payne who passed away at the age of two following a lifelong battle with mixed lineage leukemia.
"This year we're just providing some information and we're hopeful next year we'll be able to do some swabs at the tournament," volunteer Kayla Wingrove said. "We're looing for males between 17 and 35. That's the biggest need and the chance for the most success."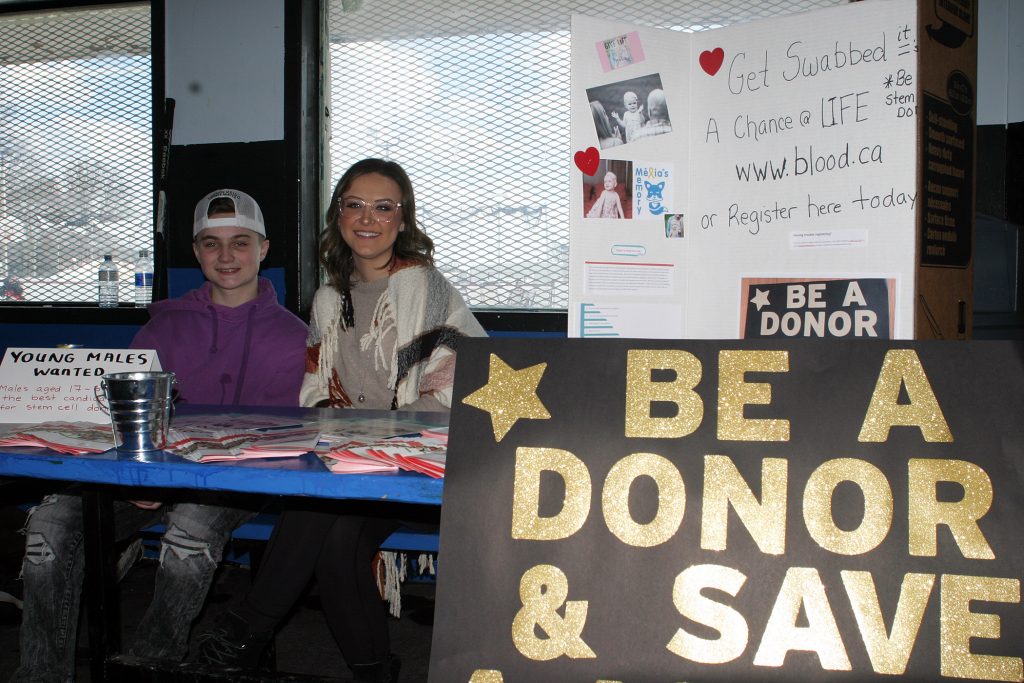 Anyone interested in getting swabbed to find out if they are a suitable match for stem cell donation need only go to the website blood.ca for more information. There are a few questions related to eligibility and Canadian Blood Service will mail you a swab kit.
This year the Hockey4Humanity tournament raised $2,000 for Friedreich's ataxia research through registration and that amount does not include funds raised from the silent auction and other fundraising efforts held the day of the tournament. In total the Hockey4Humanity tournament has raised close to $10,000 for research.
"It's another good year, and we're going to do it again next year," Alex said.
---