Grove residents receive first dose of COVID-19 vaccine
ARNPRIOR – Today (Jan. 26), The Grove Nursing Home marked a major pandemic milestone with Grove residents receiving their first dose of the Moderna COVID-19 vaccine.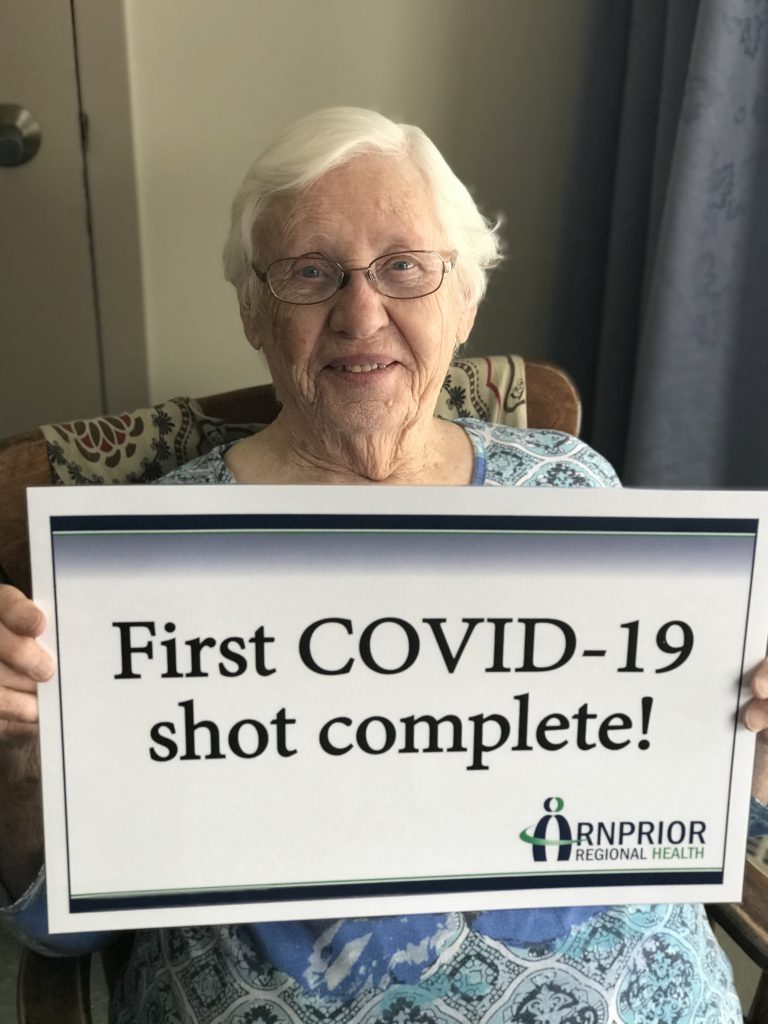 This week, the Ontario government adjusted their timeline and approach for long-term care immunization with a new target to vaccinate all residents with the first dose by Feb. 5, instead of the most recent target of Feb. 15. In order to accelerate immunization for long-term care residents, the province directed regions to prioritize residents before vaccinating staff and essential caregivers.
"We are thrilled vaccination day has arrived at the Grove," Arnprior Regional Health (ARH) vice president of long-term care Judith Gilchrist said. "Our team has worked diligently to complete the Ontario government's readiness checklist and established the logistics to get the vaccine in arms as soon as it arrived on site."
In total, 92 per cent of the Grove residents consented and received the first dose of the COVID-19 vaccine. The immunizations were administered onsite by the ARH team.
"As we continue to work in close collaboration with Renfrew County and District Health Unit (RCDHU), who leads the region's vaccine rollout plan, our focus is to efficiently administer the COVID-19 vaccine to protect our residents, staff, and essential caregivers," ARH CEO Eric Hanna said. "Vaccine availability will continue to be the most significant variable in the vaccination timeline, and we will make the necessary adjustments at ARH to align with the provincial strategy and the RCDHU's distribution plan."
Immunization provides a significant layer of protection against COVID-19; however, in line with public health guidance, the Grove's existing safety measures will need to remain in place for the foreseeable future, including active screening, visitor restrictions, proper use of personal protective equipment and regular surveillance testing of staff and designated caregivers.
"I would like to thank all involved in providing COVID-19 vaccinations to the residents at The Grove," Renfrew County and District Health Unit acting medical officer of health Dr. Rob Cushman said. "Vaccinating our most vulnerable population will reduce the risk of severe illness and death.  This is a new chapter in our COVID-19 experience in Renfrew County and District, and brings a lot of hope," stated."
Residents will receive their second dose of Moderna within the recommended timeline.
---