Grove medical director retires after more than 20 years
ARNPRIOR – Dr. Donna Vilis stepped down from her leadership role as the medical director at the Grove Nursing Home after more than 20 years of ensuring best clinical practices and person-centred care for the residents.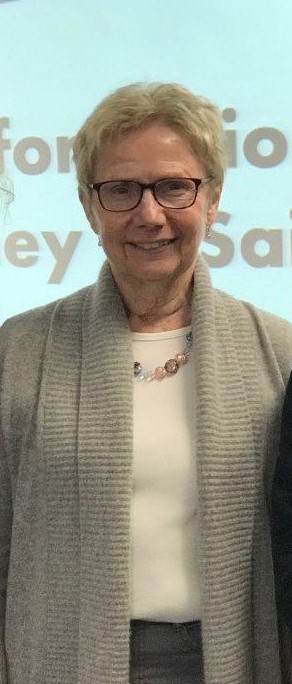 "Dr. Vilis is a wonderful doctor," Violet Lavigne, a Grove resident who has received medical care from Dr. Vilis since she moved in two years ago, said. "She's so nice and I can talk to her so easily. I just love her."
Vilis continues as a physician for her assigned Grove residents, while Dr. Jennifer Becker has made a smooth transition into her new leadership role as the Grove's medical director.
"Our Grove community has benefited greatly from Dr. Vilis' collaborative and dedicated leadership – and she has been and continues to be a beloved and respected member of the team," Arnprior Regional Health President Eric Hanna said. "As we have worked through the planning of our new person-centred approach to resident care, Dr. Vilis has been a strong advocate for change towards a philosophy that empowers residents to make decisions that better suit their personal preferences, interests and needs.
During Vilis' tenure, she played an integral role in better coordinating and strengthening the clinical programs offered to residents including the Behaviour Support Program, The Wound Care Team, The Falls committee and the Pain and Continence Management Teams. She also helped establish the Palliative Care Team.
"We have an amazing staff at the Grove and have shared many good memories," Villis said
At the end of March 2020, Vilis retired from her medical director role, working closely with Dr. Becker who took over the new position.
---