Gourmet mushroom farming in Kinburn
KINBURN – While you might not be surprised by the fact there is a mushroom farmer in Kinburn, you will be surprised by the fact John Bakker's farm is located inside the Kinburn Business Park.
JCB Gourmet and Medicinal Mushrooms is producing specialty mushrooms inside one of the units inside the former school and it's not even using soil.
"All the mushrooms we produce naturally grow on hardwood trees," Bakker told West Carleton Online from his facility Jan. 16. "The main ingredient beside water is hardwood pellets. Most of what I use is waste material."
And with that waste material Bakker can grow 18 different types of mushrooms. Bakker has a long history with agriculture. The Kanata resident grew up on a family farm in Ottawa, studied agriculture at college and even spent time teaching agriculture.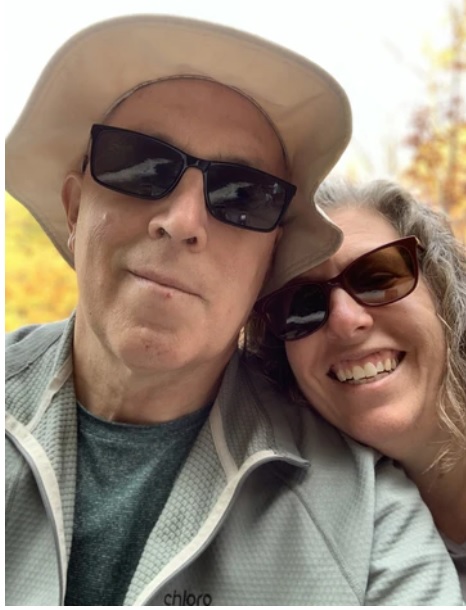 After working in a number of different fields including forestry, transportation and real estate before launching JCB Gourmet Mushrooms last April and moved to the Kinburn Business Park just last September. In that short time, he renovated his office suite for growing his specialty mushrooms. The growing process involves several climate-controlled rooms including a sterilization chamber; cooling rooms for storage; and two greenhouses where he can control the temperature and humidity. Bakker made most of the equipment himself.
"I've tried to make a lot of it myself," Bakker said. "This walk-in cooler is homemade. Instead of paying $12,000 to $15,000 it cost me about $3,000."
The first 18 hours of the process involves sterilizing the material, then cooling it off overnight.
"I can do about 500 pounds (227 kg) of growing medium a day," Bakker said.
The material, after cooling is packed in to special plastic bags which he will also add the mushroom spores to. The mushrooms, depending on the type, grow in the bag, even bursting out of them as they grow larger. Each bag can produce a half to two pounds (907 grams) of mushrooms.
"I'm looking at a plastic-eating mushroom that is also edible," Bakker said of potential solutions to dealing with the growing material.
He's not sure yet if the mushrooms can break down the type of plastic he uses to grow the mushrooms, but that is a project for down the road.
Before the mushroom business, Bakker was off work due to health issues. Some neurological issues prevented him from continuing his previous work, but he didn't want to retire.
"I don't do well sitting still," Bakker said. "I was off work. This allows me to do something. Eventually I'll be making a profit, but I'm not there yet. A restaurant friend was receiving all kinds of requests for mushrooms. He recommended it. I said no at first. When I started researching it, I saw the medicinal benefits and that's what got me interested."
One of the mushrooms Bakker grows is the lion's mane mushroom. Proponents believe the mushroom has a variety of benefits for those dealing with Alzheimer's disease, anxiety, depression and Parkinson's disease, to name a few.
"People buy it because it helps neurological function," Bakker said. "It's not going to cure it, but it is going to slow it down. The most beautiful of all the mushrooms I grow is the pink oyster."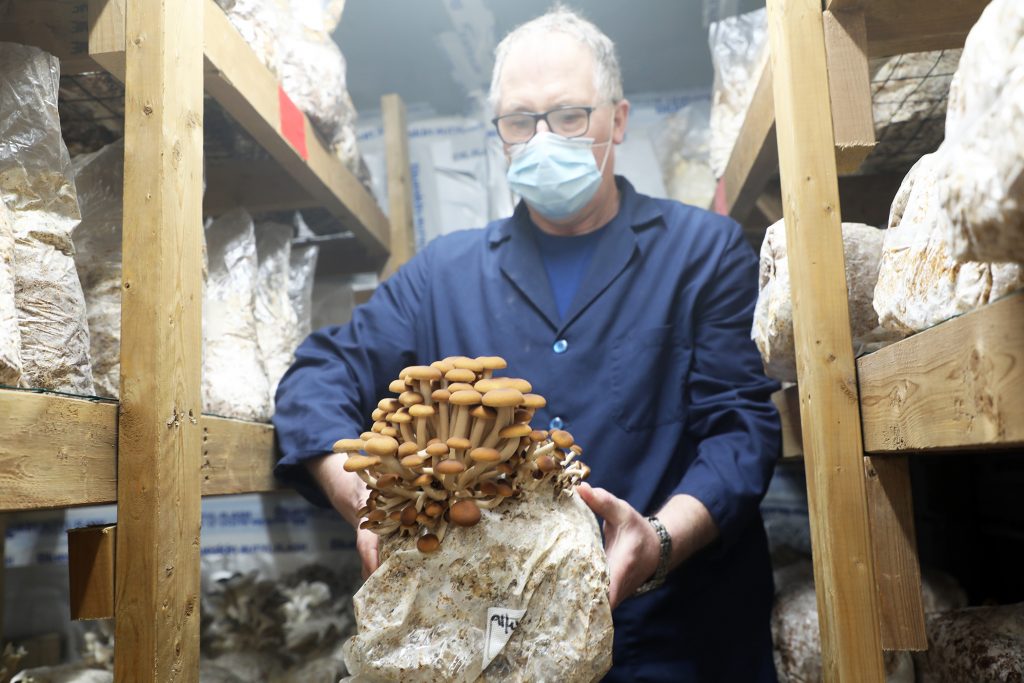 The pink oyster mushroom is known to lower cholesterol, promote heart health, support better immune function, improve metabolic health and possibly reduce the risk of cancer.
"All the mushrooms I grow are really good at boosting the autoimmune system," Bakker said.
Despite a background in agriculture, Bakker says growing mushrooms has been an education.
"Very much learning as I go," he said. "I always wanted to be in farming. I have a diploma in agriculture, but this is a huge learning curve."
Some of the breeds of mushrooms he's growing in Kinburn aren't available anywhere else in the area.
"This stuff requires a lot of labour and can't be mass produced," Bakker said.
While Bakker sells directly from his facility, his mushrooms are also available in Arnprior and Almonte. In Arnprior you can buy his mushrooms at the Breen Bean health food store. The Mighty Fine Bakery also uses his mushrooms for some of their specialty baked goods. In Almonte you can buy his mushrooms at Dandelion Foods.
Bakker says the Kinburn location is perfect for his unique business.
"This is perfect for me and there's nothing like this around," he said. "I can grow all year round."
For more information on JCB Gourmet Mushrooms, visit Bakker's website here.
---