Golf Cart Dave passes away at 69
CARP – Seen all over the village puttering to and fro in his golf cart, longtime Carp volunteer David Creighton passed away at the age of 69 on Monday, Nov. 9.
If you spent any time in Carp, you probably saw Creighton travelling from one location to the next in his familiar golf cart. If you live there, you probably knew the lifelong resident.
"He was well-known indeed," lifelong friend Peggy Blair told West Carleton Online today (Nov. 10). "He talked to everyone. David and I grew up very close to one another. We go back. I was kind of the cranky older sister in a way. It was that kind of relationship. He was always very good to me."
And he was very good to Carp. Creighton was a longtime volunteer at the Carp Fair. He looked after the ball diamonds and the outdoor rink.
"He was very involved with the Carp Fair antiques," Blair said. "That was his baby."
Creighton also sponsored a trophy for the Carp Show 'n Shine – a long running car show that hit its 15th year in 2019. Creighton donated the Richard 'Tiny' Creighton Memorial Trophy named after Creighton's dad. He was involved in landscaping and snow clearing and often did it for free. He often worked crowd control during the Carp Santa Claus Parade and the Diefenbooker Race.
"His dad was quite fond of the old cars," Blair said. "David has been involved in everything. He was very well recognized in the community because of it. Was he a character? Yes, he was."
Because of that character he earned the nickname Crazy Dave. Blair wasn't too fond of that one, but Creighton just rolled with it.
"He would say 'call me crazy, just don't call me stupid'," Blair said.
What really defined Creighton was his desire to help, anyone, any time.
"He would help you out," Blair said. "If you needed help, he would be there."
Juke Joint Soul Kitchen owner Corri Greenberg met Creighton shortly after opening her popular restaurant in 2018 with her partner Sandra Weyand.
"He became a customer and then a friend," Greenberg told West Carleton Online today. "He would do anything for me. Even if I didn't ask. He was the sweetest guy in the world. A heart of gold. Would do anything for anyone. He would never take money from me, so I started feeding him."
Creighton passed away from cancer Monday, only three weeks after being diagnosed. Only three days after his 69th birthday.
It was a birthday celebrated by the Carp community and one that gave the popular villager a well-received send off. The community got together and threw Creighton a surprise birthday parade on Friday (Nov. 6) as is the custom in the age of COVID-19.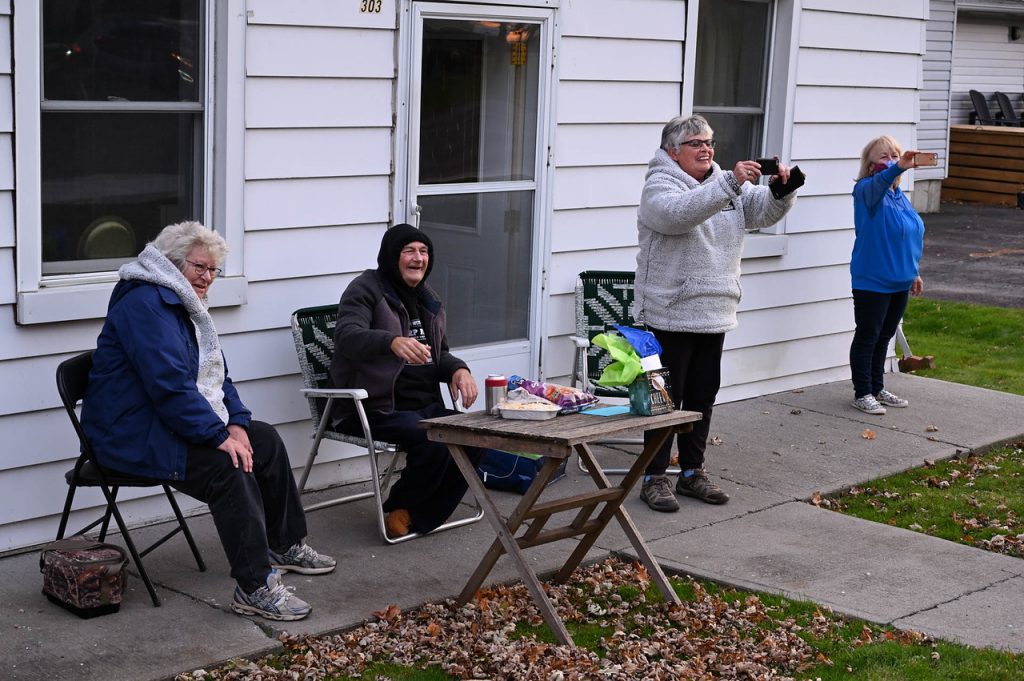 "He couldn't have been happier," Greenberg said. "He cried the whole time. He came in Saturday and showed me the photos and cried some more."
It was a challenge to keep it a surprise.
"It was wonderful, it really picked up his spirits," Blair said. "My job was to get him outside. Kicking and screaming. He said 'why? You never want to sit outside'."
The parade was organized by Carp Fair past president Barry Dean.
Creighton and Blair grew up in the east end of Carp, a village that looked very different in the '70s then it does now.
"It was known as Irish Town," Blair said. "From Salisbury Street to the east end. I don't know where that name came from, and I don't think it was a positive title. But we adopted it and made it our ownAC. Creighton took on the unofficial role of Mayor of Irish Town."
Creighton worked for his community right up until the end. On Saturday (Nov. 8), Creighton took his golf cart and headed out to visit the Carp Fairgrounds.
"One last outing and that was great," Blair said. "He just wanted to make sure everything was in order."
He also dropped by the Juke Joint to visit Greenberg one more time.
"He was here on Saturday, in his cart," Greenberg said. "He spent the day arranging for all his snow clearing work to be looked after. I can't believe how much pain he must have been in."
When asked what she will remember most about Creighton, Blair paused.
"That's a tough one," she said. "I'll just remember David."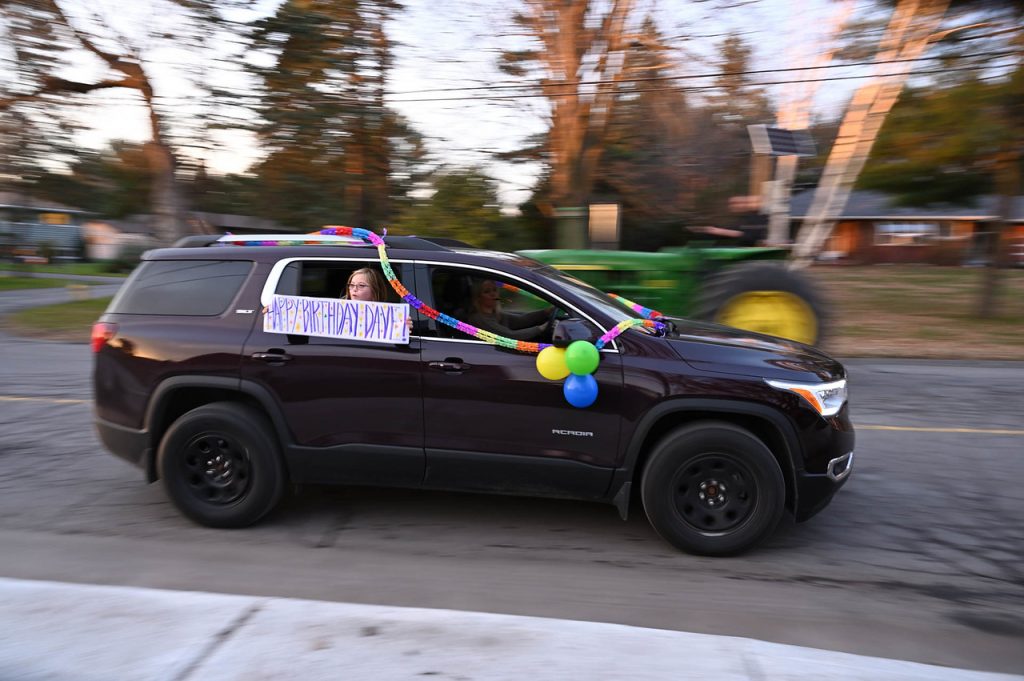 Creighton is pre-deceased by his parents Richard and Jean and his half-brothers and sisters Kenny, Donny, Betty and Ruth.
Greenberg had started a gofundme page on Oct. 25 to help Creighton during his health issues. In two weeks more than $21,000 was raised. That money will now be used to help settle Creighton's affairs.
Blair is hoping to organize a fitting drive-thru wake for Creighton in the near future. Due to COVID-19 regulations, a date and plan has yet to be finalized at the publication date of this story. When details are finalized West Carleton Online will share them with the community.
---