Gambit bringing back drive-in movies to Carp
CARP – The Gambit Music Academy is bringing the drive-in movie back to Carp.
Gambit Music Academy's Jennifer Johnson is using her location just outside of Carp to host drive-in movies this summer. Like all businesses that involve people getting together, the Gambit Music Academy has had to shut its doors to its primary business, teaching music, to the public.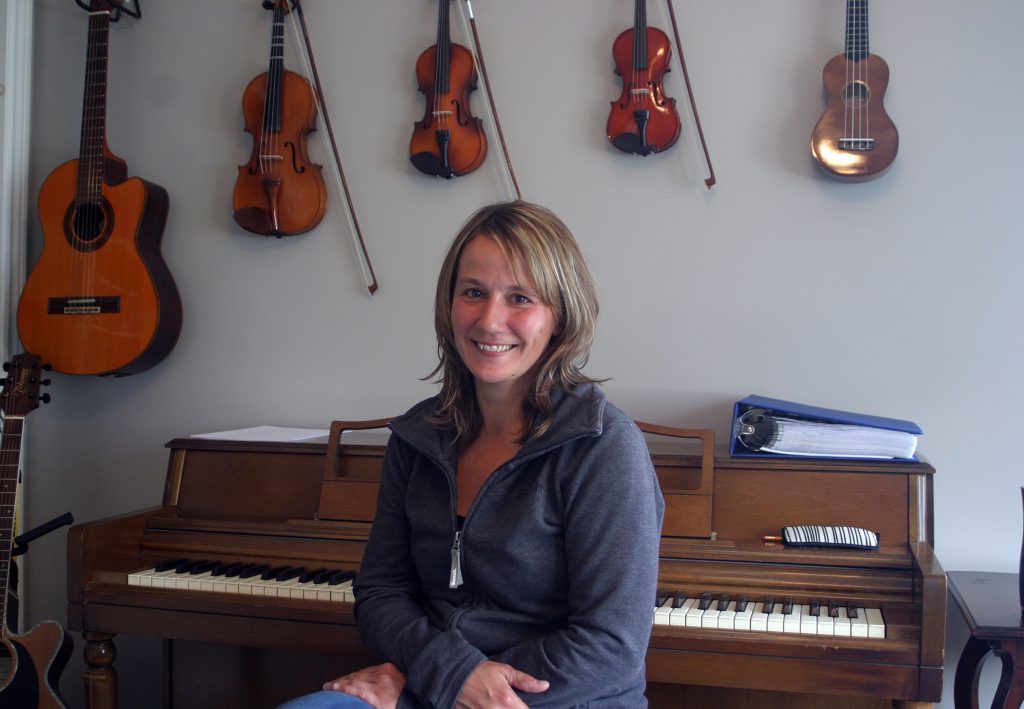 Johnson opened the Gambit Music Academy studio in Carp less than a year ago. Last winter Johnson moved her studio to a larger space to expand her business. Then, a few months later the pandemic hit, and forced her to close.
Now Johnson is looking to find new ways to generate revenue while she waits for word she can return to teaching music again. She's decided to bring the drive-in movie back to Carp.
"I am trying to find ways I can safely hold some community events that don't require close contact with people and to help recoup some of the devastating loss from the pandemic shut down," Johnson told West Carleton Online yesterday (June 10). "Prior to COVID-19, I had been planning some outdoor concerts and kids' activities for this summer, but given the situation, that's just not in the cards for this year. So, while it is not necessarily related to music, a classic horror movie on the beautiful property we have seemed like a nice option."
The Huntley Community Association used to host an annual drive-in movie event on the Carp Fairgrounds but cancelled it for this year long before the pandemic as it was a money loser for the association, although it was a fairly popular activity for the Carp community.
Gambit Music Academy's new location at 211 Donald B. Munro Dr. is the perfect setting to host outdoor movies and Johnson promises to tie music in to the event. Music is often a mood-setter for a movie, and movie soundtracks have always been a popular sub-genre in music sales.
The first movie of the season is a classic cult favourite – George Romero's Night of the Living Dead.
"It's a wonderful setting for it and I have always been a horror movie/fiction fanatic, so I thought it would be a blast," Johnson said. "And I'll tie it all in to music by talking a bit about the soundtrack beforehand, just to keep people actively listening for musical cues in the film. I would really love to do this with the original Star Wars movie some time – it is a musical powerhouse and many people don't even notice the soundtrack."
The good news is the Gambit Music Academy will soon be getting back to what it was intended to do.
"I am really looking forward to it, though," Johnson said. "And I am opening back up for face-to-face lessons on Monday (June 15), spreading them out so there is only one student/family in the building at a time, and a gap between lessons for cleaning and sanitizing the instruments and space, and PPE and a sanitization station at the front door. There are still many who will choose to stay away for now, but reopening even partially is a relief and it will be comforting to have a touch of the 'before times' back with appropriate safety measures, of course."
The Gambit Music Academy will be presenting the first Sunday Night Drive-In on Sunday, June 28 starting at 9 p.m. featuring Night of the Living Dead. Tickets are $21.50 a carload, regardless of how many occupants are in the vehicle. To purchase a ticket, click here.
---