Gadbois: Looking back, looking forward
Well, the pandemic and all its new protocols certainly defined 2020 for us and will likely affect us all going forward for a time, but surely that is not all we will remember from the past year.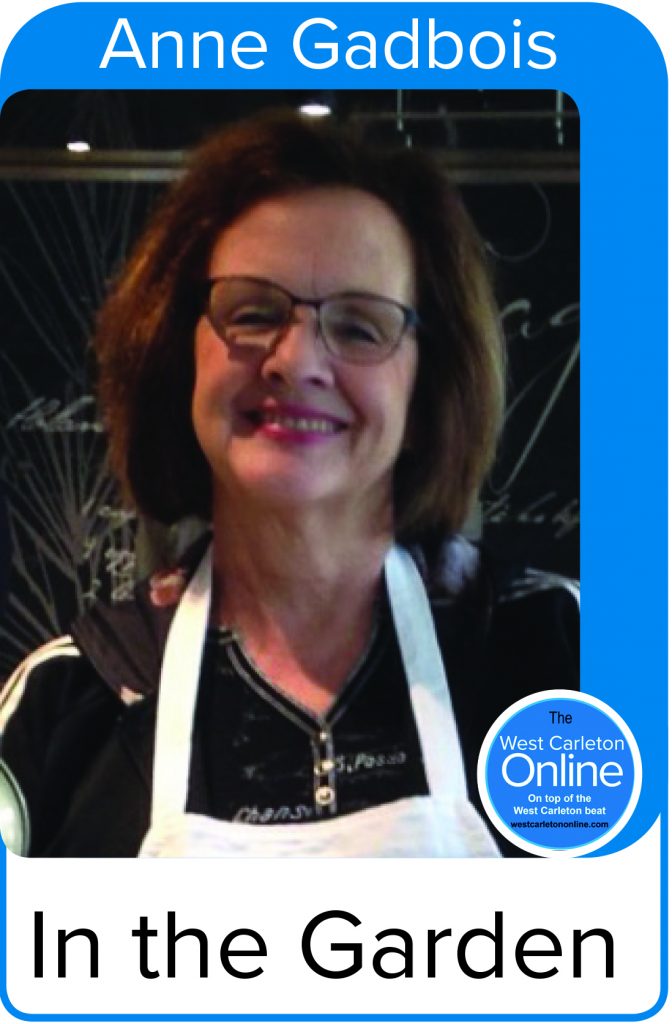 From a gardening perspective, we had a good season despite a period of dry weather at the beginning of the summer. Gardens flourished in the end and were greatly appreciated by young and old as we once again rediscovered the joys of being outside in nature, a place of solace and comfort. The good news is last year more people than can be imagined have actually been bitten by the gardening bug (including millennials!) and the trend has re-emerged and taken off as a movement.
Regarding gardening literature, before the pandemic we primarily saw the usual rather esoteric gardening columns and blogs … but over the past year, with the exponential increase in gardening; an explosion of new Facebook groups; Internet gardening pages; Zoom meetings; and online lectures have emerged to feed the new initiates' curiosity and answer their varied questions.
Up too were the numbers of nature and wildlife photographers with cameras pointed everywhere outside – animals, birds, butterflies and bees, and online postings continue to be plentiful. Social media has helped to reduce our isolation as well as introduce a visual feast of the plenitude of our gardens and wild areas.
We here at the West Carleton Garden Club were pleased to share many pictures of members' gardens and flowers throughout the summer months on the club's Facebook and Instagram pages. People work hard in their yards, take comfort in them and want to share their visual bounty, so in the absence of garden tours, they chose to communicate online. For a peek at some of their offerings, go back to the summer month postings at the following link, scrolling down to June and July.
Now is the time to start planning for spring which will be here before we know it. Winter is a great time to cycle through our summer garden photos to find areas in our yards which need improvement, redefinition, re-wilding or a complete change. Winter is also a good time to search online or in gardening magazines for information and new inspiration. We have the time, and the resources are all out there. The seed catalogues are available online – Vesey's, Richter's, William Dam Seeds, etc. as well as catalogues of diversity http://seeds.ca/diversity/seed-catalogue-index).
What about that new pergola, fire pit, patio or that we have been dreaming of putting in? This year would be good to tackle new projects, especially ones for the outside and around which we, family and friends can congregate, at a distance of course.
The new year also prompts resolutions. Topping many lists is the desire to contribute and act in an environmentally friendly way in many aspects of our lives, including to engage in green garden practices. Green gardening requires some knowledge of acceptable practIces and it does not have to be daunting. Green gardening requires us to align with nature's plan; to go native whenever possible; to recycle our waste into compost; to forgo harmful chemical fertilizers, pesticides and herbicides, inasmuch as possible and if we are facing a real problem, to read labels and choose the most eco-friendly product we can find: https://www.motherearthliving.com/gardening/step-into-sustainable-gardening.
Whatever our New Year resolutions are, let's add one of the above to our list. It will make our gardens, our community and the planet better. Best wishes for a happy and healthy 2021.
---