Gadbois: Living on the alvar
Those of you who have lived in the area for some time are no doubt aware we have a very special ecosystem abutting the West Carleton-March Ward called the Burnt Lands Alvar.
This gardener lives right on the boundary between Ottawa and Lanark County, only a few kilometres from the provincial park which is bounded by roughly Upper Dwyer Hill Road at the March Road, west towards Golden Line, and north on Burnt Lands Road.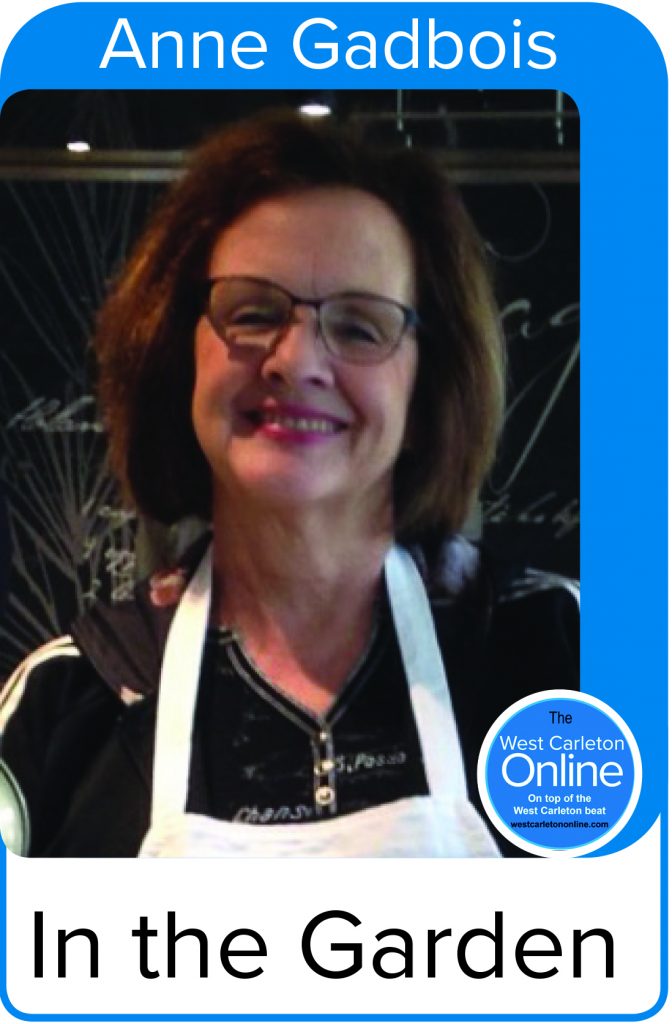 Without knowing it is a protected ecosystem, the uninitiated might consider this just scrubland with no particular redeeming features.
The truth is it is a fascinating ecosystem which supports an astounding number of specialized and sometimes rare plant and animal species. The alvar is contained within the non-operating provincial park, which means there are no visitor amenities, no official entrances, no planned events. In fact, because of the fragility of the soils, the lesser number of visitors the better.
Alvars, also known as pavement barrens, are a very special geological and biological environment, with sparse vegetation and unusual species. They occur only on limestone bedrock that is covered with little or no soil. A geologic history of our area shows we are living on what was once within the Champlain Sea and when it receded, it left exposed limestone flat areas here and there. Alvars are fairly rare, and in Canada are found in the Great Lakes Basin, Manitoba, Newfoundland, Quebec and the Northwest Territories and right here near Almonte.
When we first bought our house here in Corkery, we were attracted by the beauty of the exposed limestone bedrock outcrops all over our property and that of many other homes in the neighbourhood. An especially lovely feature in our front yard is a natural patio of smooth limestone, dappled here and there with plant and shell fossils from the Devonian period. Apart from what we have planted in beds of builders' soil around the house, the surrounding yard displays its typical alvar-like features – exposed limestone, grasses, lichens, wildflowers, shrubs and trees (mainly juniper, cedar, burr oak, ironwood and sumac). Research and many years of trial and error in planting has produced a garden which seems to thrive in this special ecosystem.
I get very enthusiastic when I think of alvars. My way of gardening has been influenced by the exigencies of the underlying rock, lack of soil and general aridity. The soil is saturated in the spring, but often becomes droughty later in summer. Quite a challenge, but with patience and the right choice of plants, it has been very rewarding.
Next week, on Tuesday March 9 at 7:30 p.m., the West Carleton Garden Club is hosting a free webinar over Zoom entitled: Alvars: Ontario's Wild Rock Gardens and their Special Plants with Trish Murphy of Beaux Arbres Native Plants Nursery.
There is no charge for the event, but preregistration is required by simply emailing: presentation@wcgc.ca and providing your name and email address. An email will be sent to you confirming the instructions on how to join the meeting a few days before March 9.
The Beaux Arbres nursery specializes in plants native to the Ottawa Valley and garden-worthy wildflowers from eastern North America. All plants are nursery propagated and not taken from the wild. Across the Ottawa river from Arnprior in Bristol, QC, the nursery is normally open to visitors by appointment mid-May until the end of September, perhaps a destination trip to shop for native plants for our gardens come this summer, if conditions permit. The nursery is a Canadian Wildlife Federation "Certified Wildlife-friendly Habitat: https://beauxarbres.ca
Please join us virtually on March 9 by pre-registering as mentioned above. When restrictions are lifted and permit the West Carleton Garden Club is expected to meet in person again at Carp Memorial Hall, perhaps you will come out to one of our interesting gardening-themed meetings. In the meantime, you can catch up with us online at www.WCGC.ca, on Facebook or Instagram.
Anne Gadbois is a long-time member of the West Carleton Garden Club and its past president. Gadbois, who lives in Corkery Woods. Anne writes on the wonders and challenges of gardening in our large, geographically diverse area.
---