Gadbois: A trip through gardens and art
In the absence of the usual plenitude of garden tours this summer because of COVID-19, this summer has still not been a total loss as many local nurseries have been offering us a chance to get out and wander around their beautiful well-planted gardens.
Last Sunday, some friends and I attended the local Whitehouse Perennials Bloomfest in Mississippi Mills, a garden nursery just minutes outside of Almonte. Always highly anticipated, Bloomfest has become an annual tradition at the end of July in our parts, though a visit to this enchanting garden at any time during the growing season is always a treat.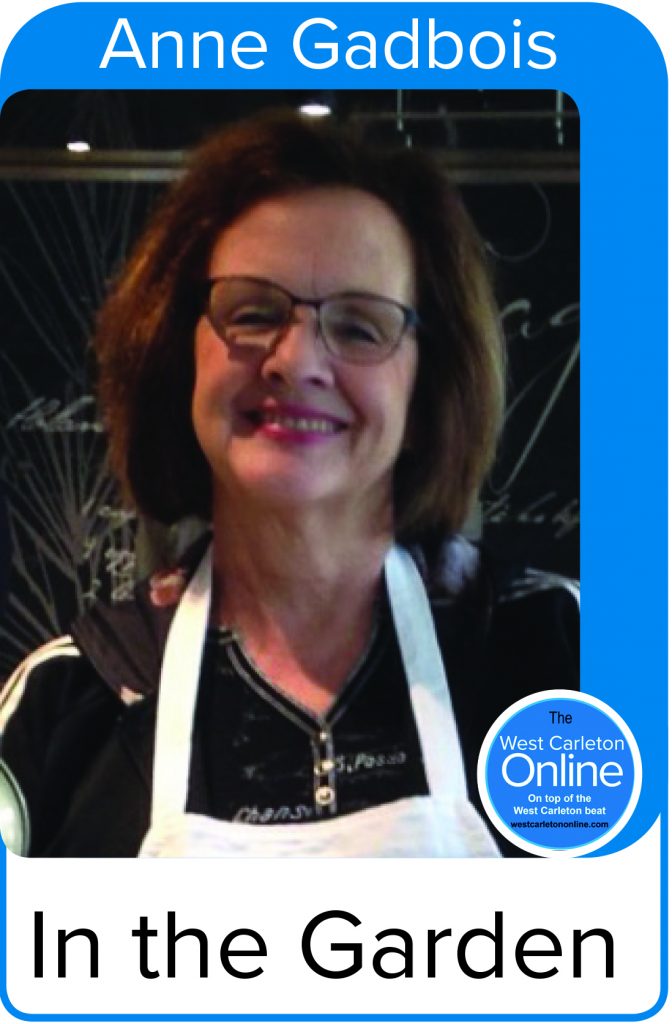 It was another hot sunny day and we came bedecked with our face masks (recommended), sunhats and sunscreen. Parking is available on the property, but we chose to park on Rae Road, adjacent to the garden. Guests are encouraged to social distance of course and in some areas, there are directional arrows to guide the flow.
New this year at the fest is the careful pairing of the nursery's overall bounty – fields full of spectacular day lilies as well as huge plantings of striking perennials for sun and shade – with the varied, whimsical and crafty offerings from a dozen local area artists. Featured are garden-themed arts, crafts and furniture pieces in a variety of media – blown glass, live-edge wood, metal, ceramic, concrete and wire. The stroll around the property revealed artworks tucked into the landscape, hanging here, staked in there. It was a truly enjoyable experience and you could tell visitors were delighted by the venue. If you need a break from the blazing sun and heat, there are lots of shady cool understory areas to pop into to be refreshed. The shade loving hosta plant collection is truly a marvel. So many varieties!
I came away with a beautiful frilled peach-coloured day lily to add to my collection and my friend picked up a whimsical piece of ceramic garden art.
Bloomfest continues until Aug. 3 and more information can be obtained here: https://www.whitehouseperennials.com/garden-art. If you miss Bloomfest, make White House Perennials a destination later on in the summer, it is always a treat.
During the next few weeks, my plans include a visit to another garden centre, also one of my favourites, Rideau Woodland Ramble. This picturesque venue is in nearby Burritt's Rapids, near Merrickville. The Ramble has won tourism awards as a destination garden and a wander on the property reveals loads of ambling paths and walkways through an evergreen forest, a woodland area and next to a picturesque pond. You will be tempted to take lots of pictures here, every time you turn around you will spy some beautiful vista or inspiring garden art.
"The mission of the Ramble is to capture the imagination of gardeners and collectors.  We provide unrivalled experiences, service and quality," Owners Rob Caron and Dave Dunn said.
The well-stocked garden centre at the Ramble will inevitably mean you will have a problem leaving without a souvenir.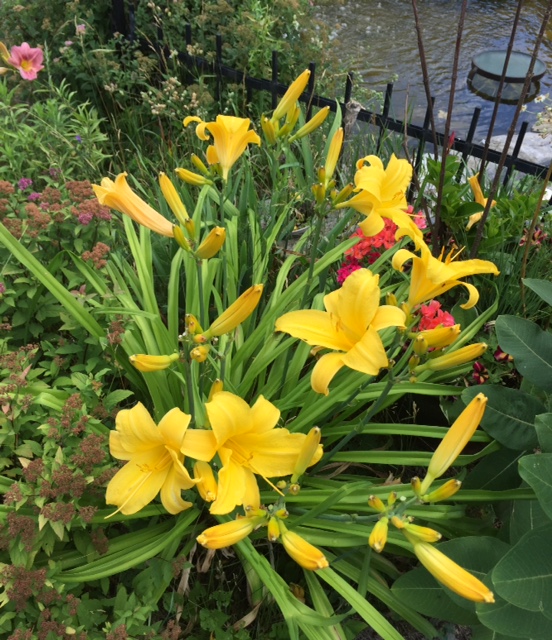 What's happening in my garden right now?  I am sad to report tat the spectacular showing of my specimen day lilies which I have been collecting for over a decade now and which have come into bloom over the past week or so,  has been nipped in the bud at many spots by our tall furry friends, the deer. I went out to survey the garden with coffee in hand a few days ago and realized the warm colours of the lilies were muted somewhat. Upon closer inspection, I realized that yes, of course, the buds had been snapped off and only the scapes remain. A friend applies a deer repellent to hers and has had a modicum of success. Maybe I will follow suit. It is frustrating to see them grow and just when they are at their best, overnight the blooms disappear!
My hostas are at their best too, growing in the understory shade where they thrive and delicately flowering on slender stalks. This year I separated some hostas and planted them in my containers on a shady porch. They are doing well and will be transplanted into the garden in the fall. The rudbeckia are starting to bloom and the goldenrod is starting to form flower heads.
Is it just me, or are these warm weather drought-laden days forcing the perennials to bloom and blow out early? I feel the garden is a little ahead of regular schedule this year perhaps because of the dry, arid conditions brought about by the prolonged drought and intense heat. Time to reassess the summer hardiness of my garden plants and to encourage drought resistant varieties going forward.
Anne Gadbois is a long-time member of the West Carleton Garden Club and its past president. Gadbois, who lives in Corkery Woods. Anne writes on the wonders and challenges of gardening in our large, geographically diverse area.
---