Firefighters douse Kinburn hay blaze
KINBURN – Volunteer firefighters were out in force this afternoon (July 6), battling a hay fire and the heat, saving property and the crop in 30-degree heat.
"Ottawa Fire Services (OFS) received multiple 911 calls reporting hay on fire, at 2:20 p.m." OFS public information officer Connor Tharris released in a statement today. "A working grass fire was declared while crews were responding, as the fire was spreading quickly. Crews on scene are working diligently to contain the fire."
The fire started in a hay field just east of Kinburn off Canyon Drive. While the hay field's borders butted up against several Kinburn homes, the fire itself was hundreds of yards from any building and firefighters had it well in control by the time West Carleton Online showed up at approximately 4 p.m.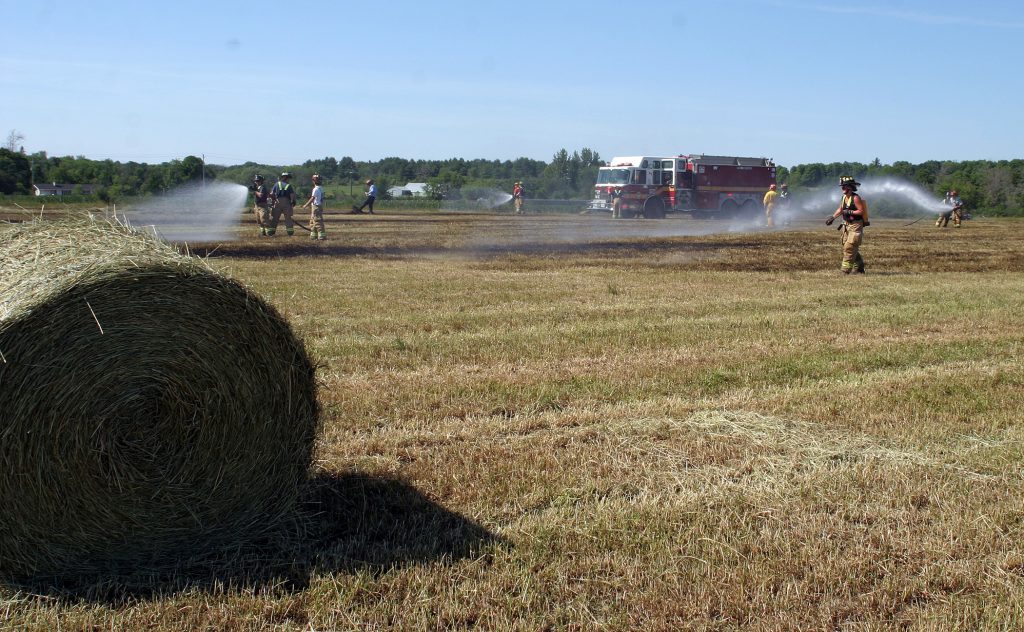 Firefighters from OFS Station 61 in Kinburn were first on scene, the hall is only minutes away, but firefighters and apparatus from several West Carleton stations pitched in.
West Carleton Online witnessed about 15 apparatus on scene including tankers, pumpers, two bush trucks, a couple of all terrain vehicles and a couple utility trucks. An ambulance was also on scene but appeared to be situated in a precautionary role. There were approximately 45 firefighters on scene at 4 p.m.
One firefighter on scene told West Carleton Online the suspected cause of the fire was a bailer that ignited while the farmer was working in the field. The farmer was in the process of bailing the cut hay that had already been raked in to rows. The same firefighter said some of the rows were lost to the fire but much of the crop was saved and firefighters were currently checking the borders of the field to make sure the fire was completely extinguished.
There were no reported injuries at the time West Carleton Online was present.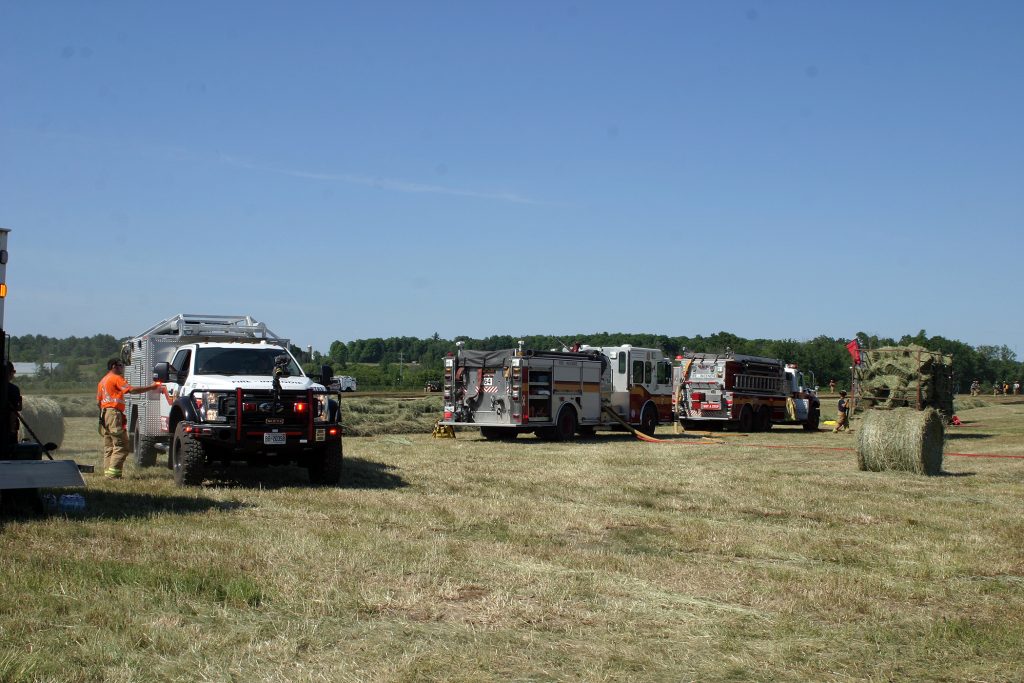 ---