Fire strikes Woodlawn home again
WOODLAWN – For the second time in less than two years a fire has destroyed a home on the same Woodlawn property.
West Carleton volunteer firefighters rushed to the scene on Woodkilton Road, just off Kinburn Side Road, of a midnight fire in Woodlawn early this morning (Feb. 19).
"At 12:18 a.m. Ottawa Fire Services (OFS) received a 911 call reporting flames coming from the back of the garage and spreading quickly," OFS public information officer Carson Tharris released in a statement this morning. "Quick thinking by the caller had his family evacuate the house in case of fire spread. Upon arrival, a working fire was declared for a single storey home."
Firefighters from Ottawa Fire Station 66 were first on scene, although all available volunteers and apparatus in the area responded. Battling the fire involved the transportation of water.
"Tankers shuttled water from a nearby marina to the fire scene to ensure adequate resources were available," Tharris said. "There are no reported injuries at this time. An Ottawa fire Investigator has been dispatched to the scene to determine the cause."
It is the second time a tragic fire has struck the property. On Sept. 30, 2019 the OFS responded to a fire at the same address.
Last night (Feb. 19) was a long one for Ottawa firefighters who responded to four separate fires over the evening.
At 6:21 p.m. the OFS firefighters from District 8 responded to a fire on Shea Road in Rideau-Goulbourn Ward.
"The OFS received a single 911 call from the homeowners reporting an odour of smoke in the home, with the ceiling in their dining room being hot to the touch," Tharris said.
After extensive investigating, flames were discovered, and a working fire was declared. The fire was quickly knocked down and crews performed overhaul operations to ensure the fire hadn't spread. The fire was declared under control at 6:59 p.m."
At 8:11 p.m., firefighters from District 2 responded to a fire on Wesley Avenue in Kitchisippi Ward.
"The OFS received a 911 call reporting smoke and flames visible from the back of a building," Tharris said. "A working fire was declared upon arrival. Agent was applied quickly, and the fire was knocked down. Fire crews remained on scene to ventilate the building. The fire was declared under control at 8:31 p.m. There were no reported injuries."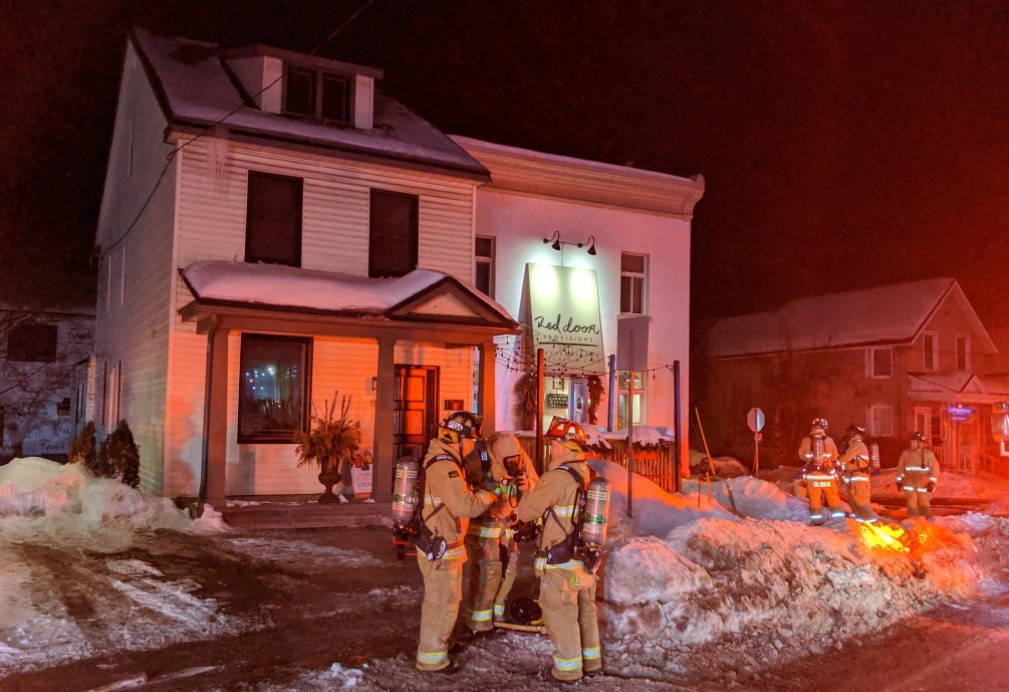 At 2:10 a.m. this morning (Feb. 19) District 5 got in on the action responding to a fire on Beechwood Avenue in Rideau-Rockliffe Ward.
"The OFS received a call from the monitoring agency reporting alarms at a business on Beechwood Avenue," Tharris said. "Upon arrival, firefighters could see a haze through the window of a two-storey residential/commercial building, and were able to make entry. Smoke conditions increased while investigating, and a working fire was declared. The fire was quickly knocked down, and crews remained on scene to ventilate the structure. The fire was declared under control at 2:23 a.m. A loss stopped was declared at 2:40 a.m."
---