El-Chantiry releases message to residents on COVID-19
WEST CARLETON – In his latest column, Coun. Eli El-Chantiry has a message to the community on life during and after the COVID-19 pandemic.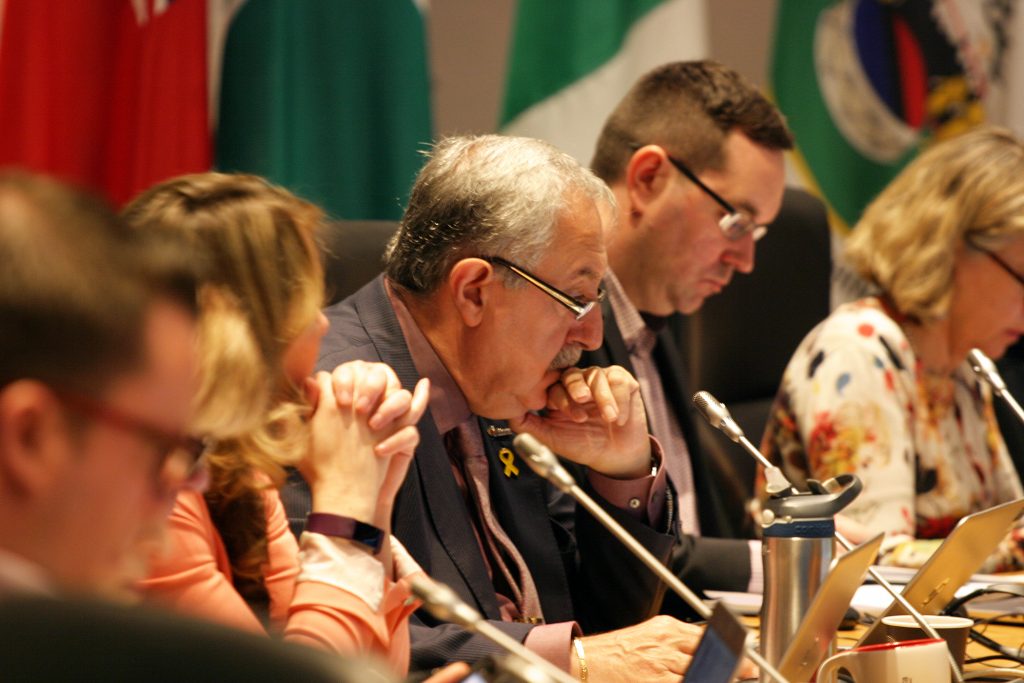 "We are living in challenging times right now," El-Chantiry released in a statement today (June 16). "The COVID-19 pandemic has changed how we live, work and play every single day. Things are especially difficult right now for our local business community."
In mid-March, Mayor Jim Watson established an Economic Partners Task Force of which El-Chantiry is co-chair. The City of Ottawa, through this task force, will continue to identify emerging business issues and opportunities to support the local economy now and in the months ahead. This is just one step the City of Ottawa has taken to try and help the local economy and businesses as this pandemic continues to evolve.
"Ottawa's local business community is essential to us maintaining our sense of community and belonging," El-Chantiry said. "Many businesses have adapted and changed how they run their businesses in order to continue to serve us. I strongly urge residents to support local business whenever possible. Please 'Buy Local' at every opportunity. Order from local shops online. Purchase gift certificates now for use later. Order meals for takeout or delivery. Send your messages of support on social media. These small acts will go a long way to helping businesses survive the pandemic and thrive in the months and years ahead."
El-Chantiry points out, local businesses have always been strong supporters of the community.
"Please remember, when we are in need of the assistance and support from our business community, they step up every time," he said. "In 2018, when tornadoes hit Ottawa, local restaurants served meal after meal to volunteers and displaced residents no questions asked. Local businesses offered various services to help those most in need. In 2019, our local businesses stepped up again during Ottawa's devastating spring flooding. Business after business offered food, coffee and many services without fail. Many of these businesses are also the same ones that sponsor your kids' sports teams and support youth in our community. It is these businesses that need your help now. Please, do whatever you can to support them. Let's all work together to support each other – buy local."
El-Chantiry says while the pandemic has been a major issue and incredible burden on the community and the entire global, times of challenge often shine a light on the good of a cummunity.
"I would like to also shine a light on the good I see every day that is coming out of the pandemic situation in Ottawa," El-Chantiry said. "I see small acts of kindness happening all around us. Our rural food banks are working hard to continue their important work of serving those most in need in our communities. Local groups are getting together on their own and coming up with unique ways to support our rural businesses to ensure they can survive. Folks are being respectful and neighbourly as they pass each other on our trails and pathways, all of us knowing we're in this together. Many people have stepped up without hesitation to make homemade masks to share with anyone who needs them. It's these small things that make big difference and I thank you."
El-Chantiry says his Ward 5 office will continue to be available and there are many ways to connect with your councillor.
"For the past three months, my ward and City Hall offices have been closed, and my staff and I have been working remotely," El-Chantiry said. "We managed to get ourselves organized quickly and I'm very happy to say we haven't missed a beat. We have all the tools in place to continue to work seamlessly for the residents of Ward 5. We are just a phone call or email away. The Ward 5 office is fully operational and ready to assist. Thank you for your ongoing patience and understanding as we continue to move through this unprecedented time. A few things to consider in contacting my office in the coming several weeks"
If you call the ward office and leave a voice mail, they will get back to you in a timely manner.
"While we regret we're not there to answer calls as they come in, rest assured we will return your call," El-Chantiry said. "When leaving a voice mail, please provide some details on the reason for your call, so we can best assist you when we call you back."
Snail mail responses may be slightly delayed.
"We are not able to retrieve mail from our offices regularly," El-Chantiry said. "You can certainly continue sending correspondence via Canada Post, but be aware it will not be dealt with in a timely manner. If you need more immediate attention, email your correspondence to eli.el-chantiry@ottawa.ca."
El-Chantiry says he is also meeting with the community virtually.
"I am successfully doing most of my resident interactions via virtual online meetings or through phone calls," El-Chantiry said. "Occasionally face-to-face meetings are required, which will only take place if proper health, safety and physical distancing guidelines are followed. Call or email my office if you need to set up a time for a virtual meeting, phone call, or face-to-face meeting."
The councillor's social media channels are also monitored.
"My social media channels (Twitter: @Eli_ElChantiry and Facebook: @Ward5Ottawa) and my website are kept up-to-date with the latest news and information regarding Ward 5, city business and COVID-19," El-Chantiry said. "The City of Ottawa's website (ottawa.ca) is also an excellent source of information."
---