El-Chantiry reacts to Beirut explosion
BEIRUT – A massive explosion rocked the port of Beirut, Lebanon yesterday (Aug. 4) killing more than 100 people, injuring more than 4,000 and displacing more than 300,000 people from their homes.
Fires continue to burn even as rescuers continue a frantic search for more survivors. The blast was so powerful in could be felt more than 241 kilomtres away in Cyprus and leveled entire sections of the city near the port of Beirut on the Mediterranean Sea on the east side of the city.
The explosion is being linked to a huge amount of ammonium nitrate stored at the port.
"What we are witnessing is a huge catastrophe," the head of Lebanon's Red Cross, George Kettani, told the Beirut-based news network Al Mayadeen. "There are victims and casualties everywhere."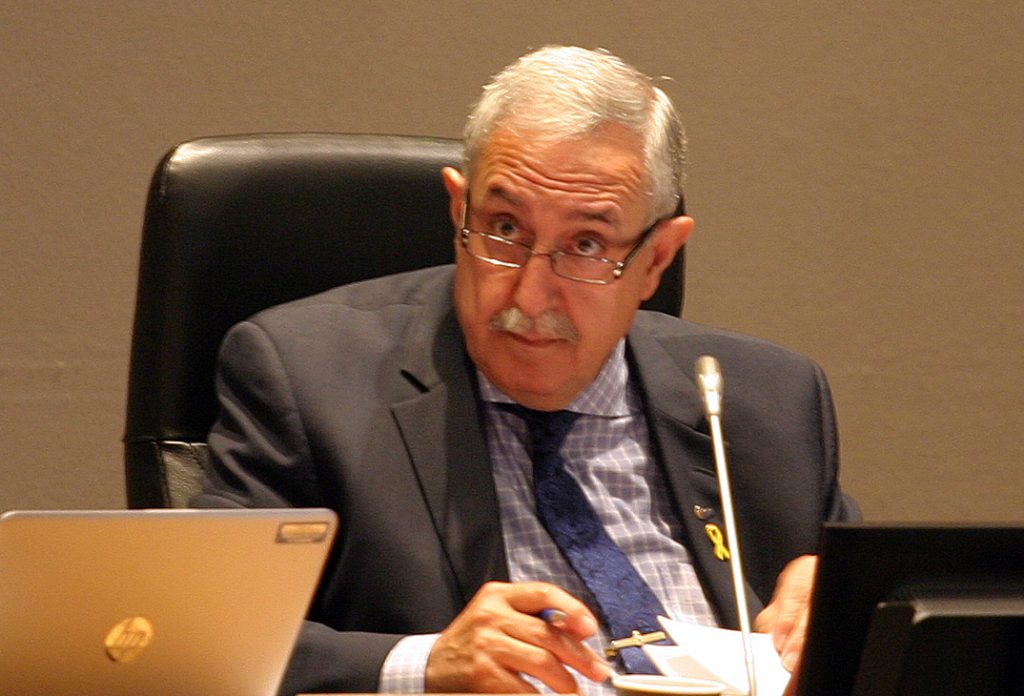 West Carleton Coun. Eli El-Chantiry is a native of Lebanon with many family members who still live there. His older brother Abdo, his younger brother Ghassan, his older sister Gahad and his younger sister Goumane all still live in the country.
He spoke to West Carleton Online today (Aug. 5) about the devastation.
"My first call came from Abdo," El-Chantiry said. "It was about 1 a.m. his time. He said it took seven hours for him to locate all his family."
Abdo has two sons – one in the military and one in intelligence.
Since 1948 Lebanon has been involved in eight wars and/or military conflicts including the Lebanese Civil War from 1975 to 1990. Four of those conflicts have happened since 2006 including the Syrian Civil War that spilled over to Lebanon from 2011 to 2017.
"No one has ever seen anything like this," El-Chantiry said.
El-Chantiry, 63, grew up in the Bekaa Valley about 60 km from Beirut. He came to Canada at the age of 18 to attend the University of Ottawa.
Although El-Chantiry met his wife Maha in Ottawa, she is also of Lebanese descent, with three sisters who live in the country.
"She spoke with all of her sisters," El-Chantiry said.
One of Maha's sisters has two kids who live in Beirut but are okay. EL-Chantiry said window glass was destroyed as far away as 7 km from the blast's epicentre.
"They had some damage to their car, but they are okay," EL-Chantiry said. "We came from a large family and we're all over the place."
El-Chantiry says all of his first cousins live in Beirut.
"It's a small country," he said. "It's 10,462 square kilometres – four times the size of Ottawa. Beirut is the capital. All the young people take jobs there."
El-Chantiry says while calling people was a challenge, there were other ways to check on the safety of his extended family and friends.
"Thank God for social media," he said. "The minute the explosion happened, it popped up on my phone. My brother Ghassan still works at the family farm. I called him 10 minutes after the explosion and asked him if everything is okay. He hadn't heard about the explosion. He thought maybe it was a small earthquake. That's the power of social media."
For the first time ever, COVID-19 is being hailed as a hero. Timing is everything. Due to the pandemic, many who would be working in the area were at home. One of El-Chantiry's family members has a daughter who attends the University of Beirut. But the school is closed due to the pandemic and students were not allowed to remain in residence. The explosion happened at the end of the day, so the port was not filled with trucks, their drivers and the staff supporting the transportation.
"It could have been a lot worse," El-Chantiry said.
El-Chantiry has a suggestion for anyone who would like to donate to the tragedy.
"My message is anyone who would like to help, they should do so to the Lebanese Red Cross or the Canadian Red Cross with instructions the donation is to go to help Lebanon. That's what we're going to do."
El-Chantiry said West Carleton learned first-hand the risk of supporting riskier, unsubstantiated fundraisers.
"Lesson learned," he said. "During the tornado there was a fake gofundme page set up from Pembroke. They took $8,000 before it was realized what was going on. It took forever to get it back."
El-Chantiry has already spoke to Lebanon Ambassador H.E. Fadi Ziadeh twice since the explosion and shared some advice to him on donations as well.
"I recommended he request the Red Cross to reduce he administration fee for fundraising," he said.
Something else that was done during the West Carleton tornado. El-Chantiry has one more message for his Ottawa community.
"For all those people who have reached out to me, I want to say thank you for all the well-wishes," he said.
---