Eagle Creek championship weekend
DUNROBIN – It was championship weekend (Aug. 22, 23) at Eagle Creek Golf Club and a total of three swings separated the men and women's champions from their closest rivals combined after two rounds to decide the club's best.
In the Open Championship, Adam Ferris beat Ty Rouse by two strokes for a total score of 141, or three under par, over two days to take the trophy and earn the best parking spot at the club for 2021.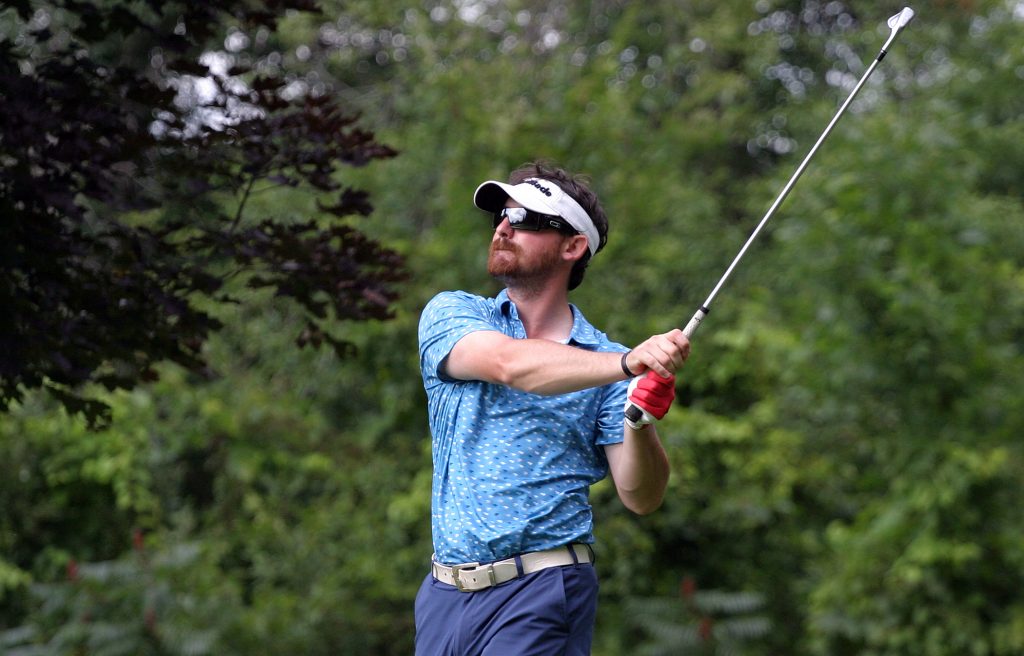 Allyson Downs shot 167 over two rounds for a one stroke victory over Tamara Chamberlain to win the Women's A Flight Championship.
In the Open Championship's opening round on Saturday, Ferris and Rouse were hot both firing four under par rounds for 68 to take the early lead in the two-day tournament. Mike Lilly would join the threesome in the final grouping on Sunday but was already six strokes behind going in to day two.
No one in the field was able to go sub-par on Sunday, but Ferris' 73 was strong enough to win the championship. Rouse shot a 75 for second place.  Dunrobin's Rouse just won the Ottawa Valley Golf Association Junior Match Play Championship the week before, and is finishing the 2020 golf season on an official hot streak.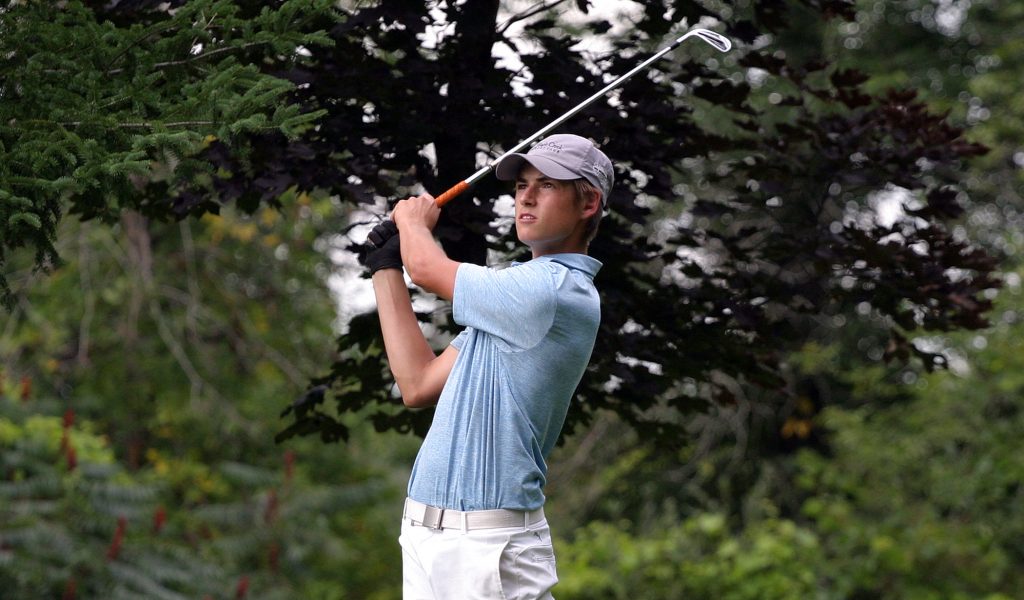 West Carleton Online caught up with the final grouping as they played Hole 11 on the Ken Venturi-designed golf course. The Par 3, 173-yard hole has a huge bunker protecting the front of the green that wraps itself around the right side of the putting surface.
Both Rouse and Lilly would put their tee shots in the much smaller bunker left of the green. Ferris would put his tee shot on the green about 10 feet past the hole.
Rouse said he was "not playing as well as he did the day before."
Ferris would par the hole. Although Lilly and Rouse would make excellent sand shots, especially Lilly who put his ball within four feet of the hole, both would end up scoring a bogie on Hole 11.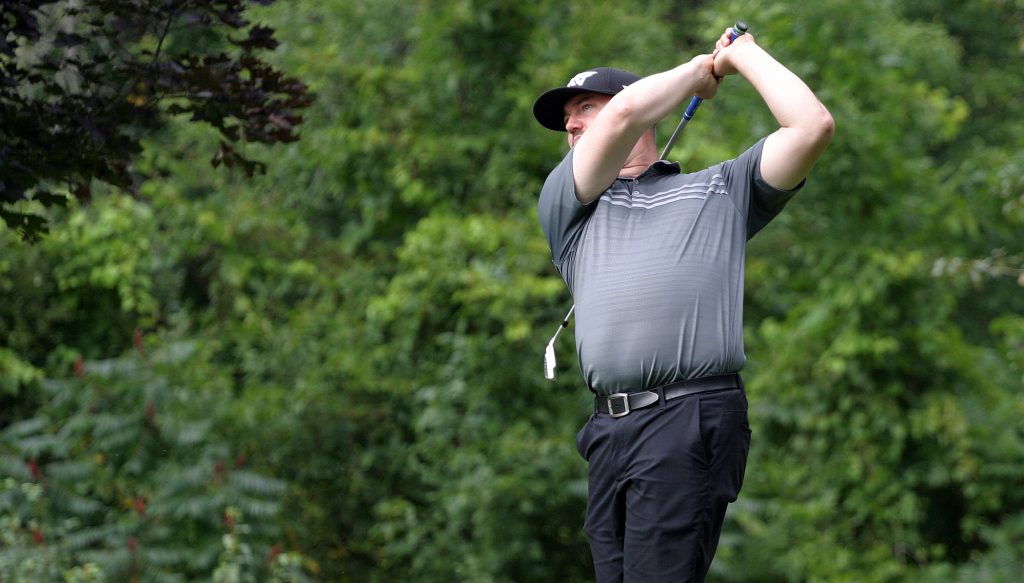 While the Open competitors finished their round, West Carleton Online caught up with Women's Champion Downs. Downs was defending her 2019 title and said a strong opening day was key to her victory despite officially winning the tournament with a birdie on the final hole.
Downs and Brenda Fawcett shot an 84 on Saturday while second-place finisher Tamara Chamberlain shot an opening round 88.
"I almost lost it," Downs said.
On Day 2, Downs shot an 83 scoring a nine on the Par 5, 483-yard Hole 12.
"All of a sudden it got pretty close," Downs said.
Downs would end up with a two-round total of 167.
Fawcett was not able to match her opening day effort ending with an 86 and a two-day score of 170. But Chamberlain came out Sunday and shot an 80, the lowest round of the women's tournament. It left her one stroke short with a two-day total of 168.
Downs said she was able to sink a lot of second putts to stay out of trouble.
"My putter was working for sure," she said. "I had many stressful second puts."
Downs said the course was in great shape for the championship despite many Ottawa Valley courses going through a drought through much of June and July.
"It was fantastic," Downs said. "The greens were great. They were fast but they were true."
Down has been a member of Eagle Creek for nine years.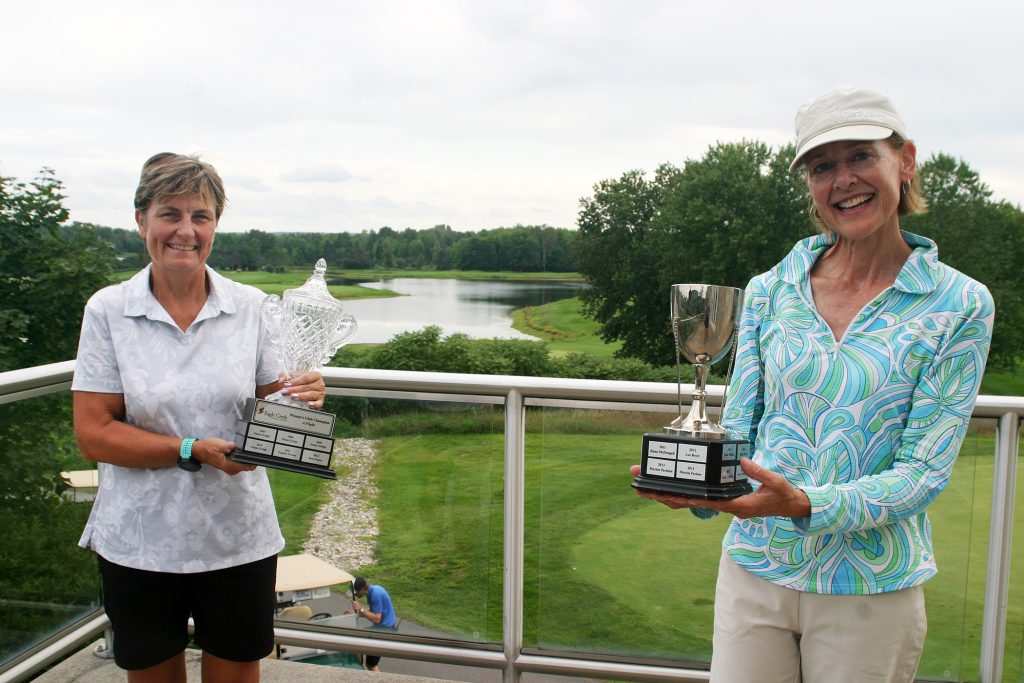 Michell Dickinson was the Women's B Flight Champion shooting a two-round total of 197. The Toronto native says she loves playing the course despite feeling like she was putting with a "hockey stick" out there on the final day.
"I had a big lead (five strokes)," Dickinson told West Carleton Online. "I four-putted a lot today. I couldn't find the hole."
The nine-year member enjoyed her round despite the putter troubles.
"You really feel like you're out in nature here," she said. "You see osprey, wildlife. The rain held off. I think my bag was an extra 50 pounds with the rain gear I brought."
Paul Guerette was the Men's A Flight Champion with a two-round 156 total. The Men's B Flight winner Eimantas Audrius would have beat A Flight with his 155 score.
Kyle Power was the C champion. Max Vandervoort was the Jr. 16 to 18 champions while Ryan Power was the Jr. 10 to 15 champion.
The Eagle Creek Classic was a Canadian Tour stop from 1998 to 2001.
---