Dunrobin's Dashing Muscle wins Woodbine $250,000 race by nose
WOODBINE – Dunrobin horse trainer James Armitage and his two-year-old filly Dashing Muscle won Saturday's (Oct. 17) $250,000 Super Final at Woodbine Mohawk Park.
Last winter when Armitage was teaching Dashing Muscle her early lessons, the Dunrobin resident was also dreaming about her future, hoping she would be good enough to compete in the Ontario Sires Stakes program.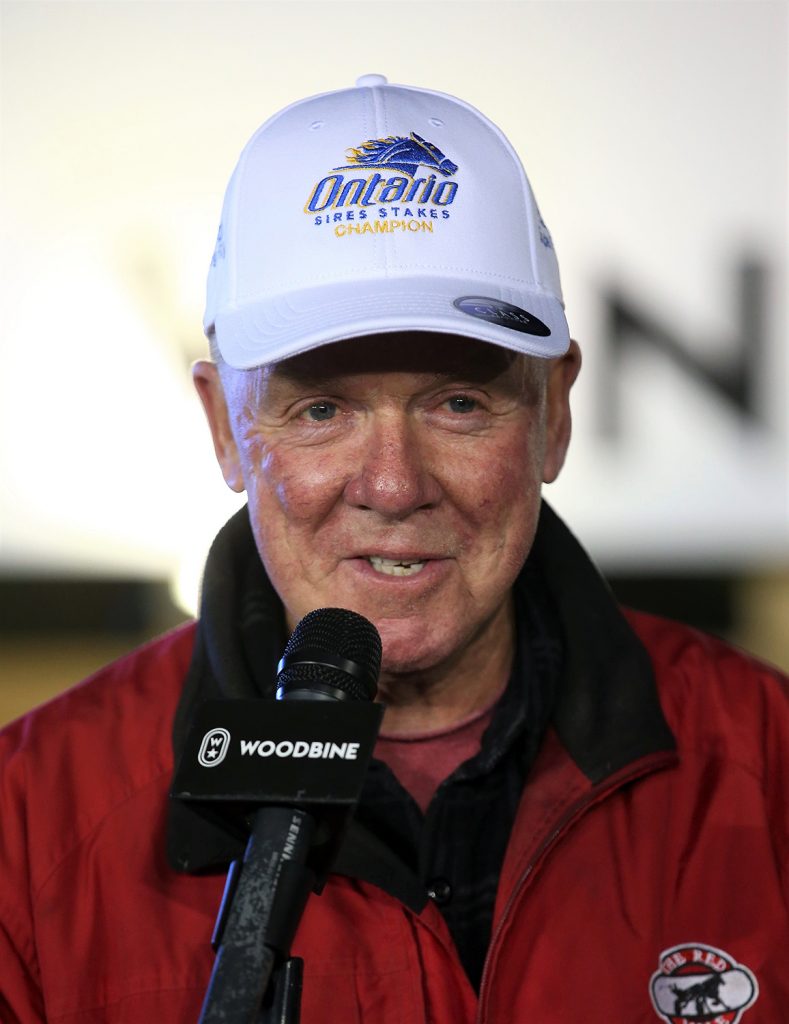 Yesterday, the two-year-old trotting filly brought Armitage's dreams to life, winning the season ending Super Final at Woodbine and proving that she is not just good enough, she is among the very best.
"It's really a dream come true," Armitage said. "You work so hard. You work them, and you train them all winter, and you dream a lot when you're sitting on the back of that jog cart. You try to teach them the little things, but until they really get in that race you don't know what's going to happen."
Starting from Post Six with regular driver James MacDonald in the race bike, Dashing Muscle sprinted away from the starting gate and led the field of 10 to a :27.4 opening quarter. From there the filly rolled to a :58.1 half and a 1:28 three-quarters and then dug in down the stretch to fend off a fierce challenge from Up And Ready. The fillies hit the 1:56.1 finish in lock-step, but after careful study of the finish-line photograph, officials declared Dashing Muscle the winner by a nose. Meadowview Lilly trotted under the wire four lengths behind the duelling leaders in third.
"She was gutsy as heck, I mean Doug (McNair, with Up And Ready) was coming to her and I thought he had me for sure and she just found a little more," Guelph resident MacDonald said. "And they're super nice people and they did a great job training her down. And Chantal and her team, they did a great job with her all year, managed her perfectly, and here we are."
Armitage sent Dashing Muscle to Waterdown, ON trainer Chantal Mitchell in June and had nothing but praise for the efforts of both trainer and driver through the filly's freshman campaign. In seven starts the Muscle Mass daughter scored three wins, two of them in Gold Series action, and two seconds for earnings of $224,164. She went into Saturday night's showdown ranked fourth in the Gold Series division point standings.
"We had a great relationship all summer," Armitage, who made the trip to Campbellville on Saturday to watch Dashing Muscle compete, said. "We were always communicating and it was fun, it was a great ride. And James drove her perfect. He's a very talented driver and we don't worry too much when he's behind her."
Armitage was introduced to Standardbred racehorses by his father Dr. Roly Armitage, a member of the Canadian Horse Racing Hall of Fame and has had a lifelong involvement in the sport. This winter he will be back out on the training track with another young horse, hoping to find his way back to the Super Final winner's circle in 2021.
"We're just dreaming on the back of that jog cart," Armitage said with a chuckle. "Dream big, work hard and have faith."
Complete results from Saturday's program are available at Woodbine Mohawk Park Results. To watch Dashing Muscle's incredible victory, click here.
---