Diefenbunker introduces new board leadership
CARP – It's a changing of the guard for the Diefenbunker Museum board of directors as the executive installs a new president and vice president.
The Diefenbunker board of directors is pleased to announce two new appointments," museum staff released in a statement yesterday (Oct. 27). "The board, and the entire staff of the Diefenbunker: Canada's Cold War Museum, welcomes Susan McLeod as president and Joanne Charette as vice-president."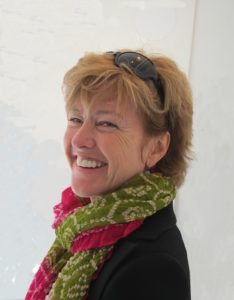 McLeod has devoted her career to museums and heritage tourism. Following an undergraduate degree in archaeology from Trent University, she earned a graduate degree in museum studies at the University of Toronto. She began her career at the Royal Ontario Museum, moved to the National Postal Museum, spent many years at the Canadian Museum of Civilization, and then went on to Parks Canada. She has experience in collections and research but has worked primarily in exhibitions and programs. Most recently, she has been a consultant in the area of visitor experience.
"Susan has volunteered for heritage organizations and dedicated time to cultural and community activism, while at the same time supporting her three children in their school and sports activities," staff said.
McLeod joined the board of directors four years ago and is delighted to be taking on the position of president.
"I am honoured to be appointed the new president of the Diefenbunker board of directors," McLeod said. "I am a long-standing fan of this dynamic organization, with its fantastic 'can-do' attitude. What began as a rescue effort by a group of volunteers has grown into a professionally managed museum that's proud to be Canada's most famous underground heritage destination. I would like to thank outgoing president Bernard Proulx for his years of committed service. Under Bernard's leadership, the board stabilized as a governance body and the museum matured as an organization. It was a pleasure to work with you, Bernard."
McLeod also welcome new members of the board's executive committee — Paul Drover as secretary and David Loye as treasurer — and  thanked Paul Leduc for his extremely capable contribution during his term as treasurer.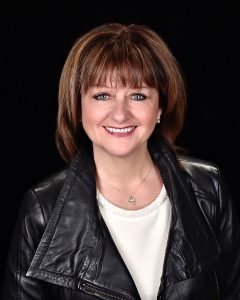 Charette is a communications and marketing executive. She has considerable experience in international affairs and public administration, having worked in the cultural, diplomatic, and research sectors.
Before retiring from the federal government, Charette was vice president of corporate strategy and communications at Canada's International Development Research Centre. While serving as communications advisor and official spokesperson to the 28th Governor General of Canada David Johnston, she provided strategic advice, guidance and support to the governor general. Prior to her time at Rideau Hall, she worked as director of public affairs at the National Gallery of Canada.
Charette has served on many boards throughout her career. Since 2019, she volunteers as a director on the boards of the Diefenbunker and the Ingenium Foundation, and as a secretary on the boards of the Portrait Gallery of Canada and the Royal Canadian Academy of the Arts.
"I am also honoured to be appointed vice-president of the board of directors," Charette said. "I am pleased to be back in the museum world, having spent many years promoting and designing public programs for the visual arts and the natural history. Being part of a great team that will tell the story of the Cold War is very exciting and challenging."
---