Delaney Grant debut album a WC story
NASHVILLE – Singer-songwriter Delaney Grant's debut album After the Fire was produced in Nashville, TN, but focuses on her life in West Carleton.
Grant grew up on a farm in West Carleton on Lunney Road, between Pakenham and Arnprior with her parents Nancy and Greg Ziebarth, sisters Mary and Maeghan and brother Grant. She went to school in Arnprior (St. Joseph's Catholic School), played softball in Kinburn, didn't miss a Carp Fair until she turned 20 (due to school in Nashville, "I had to Facetime my friends to tell them I'm still here.") and has been playing music, starting at age four, from the Ottawa Valley all the way to Music City.
Like many Valley musicians, Grant started in dance, at two-years-old, encouraged by her mom Nancy who was also her dance teacher. Two years later, Grant picked up the fiddle.
"My mom put me in lessons with my sister," Grant told West Carleton Online last Friday (April 24) the very day her new album was released. "Our teacher (Danny O'Connell) had enormous patience to deal with me and my sister. He made it fun and I stuck with it."
Grant stuck with it all the way through university at both Bishop's University in Sherbrooke, QC, and Lipscomb University in Nashville where she graduated with a bachelor's in music last May. Grant even stuck with music in her work, as she earns a living at BMI – the largest music rights organization in the United States. And now, after a lifetime in the industry, Grant has a debut album.
After the Fire focuses on a time in her life back in the Valley. The album features seven songs delving in to the past 10 years of Grant's life – starting with the loss of her family home to a devastating fire on Aug. 18, 2010.
Grant, 23, says that moment in time is when she started getting serious about music.
"I think I had sung once before for an audience," she said. "I remember throwing up over the bleachers I was so nervous. After the fire I started writing. They weren't very good songs, but that's where it started. It helped me get through things. I can't believe it's been 10 years."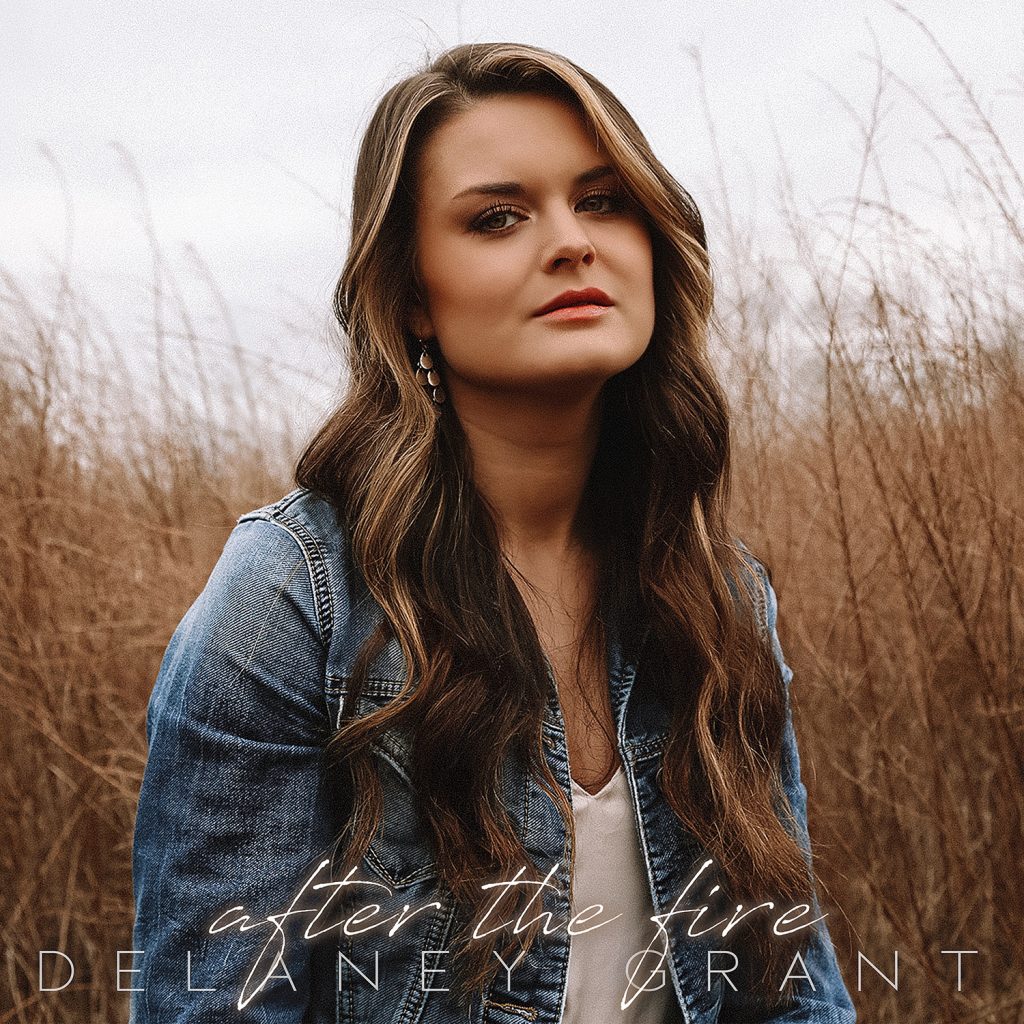 Since the fire she has performed at Arnprior's and Carleton Place's Canada Day events, a couple of Carp Fairs (naturally), a few fundraisers and festivals including in the Toronto area.
This isn't Grant's first time releasing music either. In 2015 she released the single Black and Blue which was played on Canadian Country Radio and in 2016 releaser her first international single Better co-written by Andy Gibson and Maks Gabriel.
After the Fire is her first album, and speaking to West Carleton Online on the same day of its release, is making for a bit of a day.
"It's crazy," Grant said. "It's definitely a big day. I've been working on this album since January 2019. I wrote the first song at the end of December 2018. The rest I wrote between March and October."
All while balancing school, then work.
"Making an album is expensive," Grant said. "It was hard to juggle. BMI was very accommodating. It was stressful, but definitely worth it."
She recorded the first three songs in Oshawa, ON with producer Jeff Dalziel and the other four songs in Nashville with producer Travis Humbert.
Grant says the early favourite song Exes, wasn't even supposed to make the cut.
"I sent it by accident," Grant said. "I meant to send a party song. But the producer said, 'that's the one' and it seems to be the most popular so far."
She says that one "definitely comes from back home."
Grant says there's a couple of Valley boys she was thinking of when she wrote it, but the song is not about heartache.
"It's an anthem to the people you've dated," Grant said. "Even if you don't want to admit it, you are a different person when you come out of a relationship. It's a learning experience."
Another song with roots in West Carleton is called Hey Mom. While Grant calls her own mom Nancy a huge influence in her musical life, the song isn't about her.
It's about Grant's best friend Erin's mom, who passed away at a young age. Grant says Sharon Brown Ryan ("there already was a Sharon Ryan in the family"), was her mom's best friend, a broomball and hockey player and an important person in her life.
"She was a second mom to me," Grant said. "I just kind of though how Erin can't ask her mom the questions I ask my mom every day."
Grant, who's whole life has been about music, says she's really enjoyed the album process.
"It's amazing," she said. "I feel like I'm jumping in to the whole business. I feel there's so much more in this album. I loved recording. I love the whole vibe of the studio. I'll look back in 20 years and still be so proud. I've waited a long time to share this with my friends and family."
Producing an album can take a lot of time. Especially when you are juggling school and a job at the same time. Usually once the album is done its time to promote it and perform it. Something Grant could not foresee when she began the album-making journey was at release time, it would be very challenging to share her music. The COVID-19 pandemic has put a halt to gatherings – making performances and concerts impossible.
In Nashville, Grant was used to performing every night.
"I was performing with a few other singer-songwriters in what we call a writers round," Grant said. "It's every single night down here. I have some friends down here and we're playing every night. Somehow, we always make it to each other's shows for at least one song. One thing I didn't realize until this break is how often I'm not at home."
Because of COVID-19, she has confined her concerts, like so many of her peers, to online performances. Saturday night (April 25) Grant was performing a concert on Instagram Live. Grant was also hoping to book some local gigs when she returns home for the summer. Grant was scheduled to perform on Canada Day in Carleton Place again, but almost all Canada Day events have been cancelled.
"I was hoping to do some performing when I came back home," she said. "But that's up in the air now."
And when summer is over and it is time to head back to Nashville, Grant will also be going back to school. This time to get her Masters in contemporary music.
"I'm excited to do that," Grant said. "I kind of miss school. It's been really weird not learning."
And of course, finding new ways to promote her debut album.
"I think I'm a pretty positive and optimistic person," Grant said. "It took me a while to be like that. Especially after the fire. Even though I won't be ale to perform live, I can still find ways to promote the album. I'm trying to find the bright side."
To learn more about Delaney Grant, visit her website here. To sample her music, click here.
---