Davies: WC faces week of challenging memories
OPINION – This week is a challenging one for West Carleton residents dealing with the still fresh scars of a tornado event marking its second anniversary last Monday (Sept. 21) as well as a new memory still under development – the cancelation of the Carp Fair for the first time in 150 years.
Four days ago West Carleton marked the two-year anniversary of an EF-2 tornado, with winds from 179 to 218 km/h, that ripped through West Carleton (please be advised graphic images from the tornado are in the link) from its western border to its eastern border doing previously unseen damage in the West Carleton community including the destruction of more than 70 homes and buildings. It happened on a Carp Fair Friday.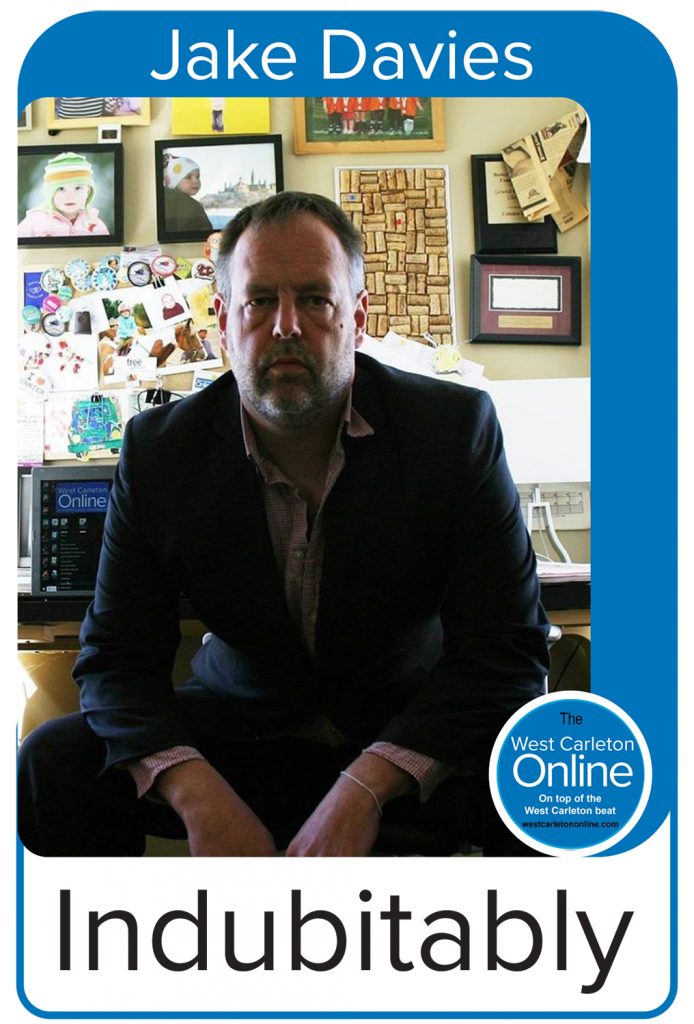 Today (Sept. 25), would also be the first full day of the 157th Carp Fair. Usually a day I work with a slight headache following Carp Fair Homecoming which would have been held the night before. I say would have, because the community's latest ongoing challenge is the global pandemic known as COVID-19 that cancelled this year's Carp Fair. The first time the Carp Fair has not been held since The Great Fire of 1870.
The two are forever linked, the tornado and the fair.
I was at the fair Friday morning, Sept. 21, 2018. Taking photos of kids having fun, talking to volunteer fair organizers and enjoying the first full day of the fair. I went early because I had to work at an Ottawa Senators game that evening. Around 4 p.m. that evening I was driving my daughter to my sister's house so I could work. We were on Highway 417 passing Kinburn. Westbound cars were pulled over and stopped. The rain was coming in sideways and visibility wasn't great.  You could feel the wind move your vehicle. I saw blue sky ahead and kept driving. I even think I may have seen the tornado, without knowing what it was at the time. Or what it would mean for our community.
For the next four hours I followed social media from the Senators press box as the picture of what had happened unfolded. After the game, I don't even remember who Ottawa was playing, I got in my car and headed straight to West Carleton Secondary School. What should be a 15-minute drive took over an hour with the many road closures and roadblocks impeding the most direct route.
I arrived around midnight. Of course, Eli El-Chantiry was there. The following day West Carleton Online was invited inside the Dunrobin strip mall to see the devastation firsthand. That kicked off two years of tornado coverage that still hasn't stopped.
West Carleton Online's COVID-19 coverage is only at the seven-month mark. This disaster isn't nearly as visual, but has to be in the same ballpark in terms of devastation. Every single public or community event in West Carleton has been cancelled. There has been a huge financial impact on organizations and businesses in this area (and certainly around the world). Small community organizations and churches have had to cancel their vital fundraising events. Our seniors are isolated as families and friends look to protect them from the coronavirus. Popular community-building events like Concerts in the Park, Harbour Days, the Constance Bay Dragon Boat Festival, Canada Day, the Scouts' Jamboree, the Diefenbooker, the Red Trillium Studio Tour, the Rural Route Theatre Company, those one-off events that come and go through the community every year, the list goes on. And on. And on.
The Carp Fair has been particularly hard hit. Not only was the Carp Fair cancelled, so were the Carp Agricultural Society's truck and tractor pull, men's night, ladies' night, Carp Fair euchre, drive-in bingo – almost every single fundraising event the society puts on. Its been a tough year, to put it mildly.
No offence meant to the other cancelled events, but the cancellation of the Carp Fair really brings home the damage being done. It is West Carleton's largest event hands down, and it is the shining example of what being from West Carleton is all about.
I can't remember my first Carp Fair, but it was definitely sometime in the '70s. No doubt I entered something in the junior department of the Homecraft Division – after all I was a Fitzroy Centennial Public School student and of course, like all West Carleton schools, entering something in the fair was part of the curriculum. When I was in my early teens in the '80s I rode my parents' pony in a class in the show ring. To be honest, I never wanted to. I was forced to ride Robin that whole year, and despite the fact Robin was a very good pony, my feelings were, if I was being forced to ride in a show at the Carp Fair, it should be on a horse. Which I didn't want to do either.
In my later teens, you can bet I was one of those exhausting kids raising heck in the W. Erskine Johnston Arena on a Carp Fair Friday or (but most likely, and) Saturday night. Then I got away from the fair for a few years. But I came back and haven't missed a beat since. Now that I'm older, my favourite Carp Fair pastimes include walking and looking. But I am also a big fan of Homecoming on Thursday evening and the unofficial homecoming on Sunday afternoon. I like to point at things and start stories with 'I remember one time at the fair…' I like to bring my daughter to the fair every single year and point out to her that she has been to the fair every single year. No matter what age I was, every year I always took a tour through the exhibit hall. Checking out all the entries, locked safely behind a chicken wire fence, that gave the various item a certain allure and importance. I tell you, I don't know the difference between first place corn and second place corn, but I was duly impressed. This was important. How do I know? You have no idea how many interviews I've done over the years, where the subject had to take time out of our interview, to show me their Carp Fair ribbon. It was important, important i should know. even if it had nothing to do with the story I was there for in the first place.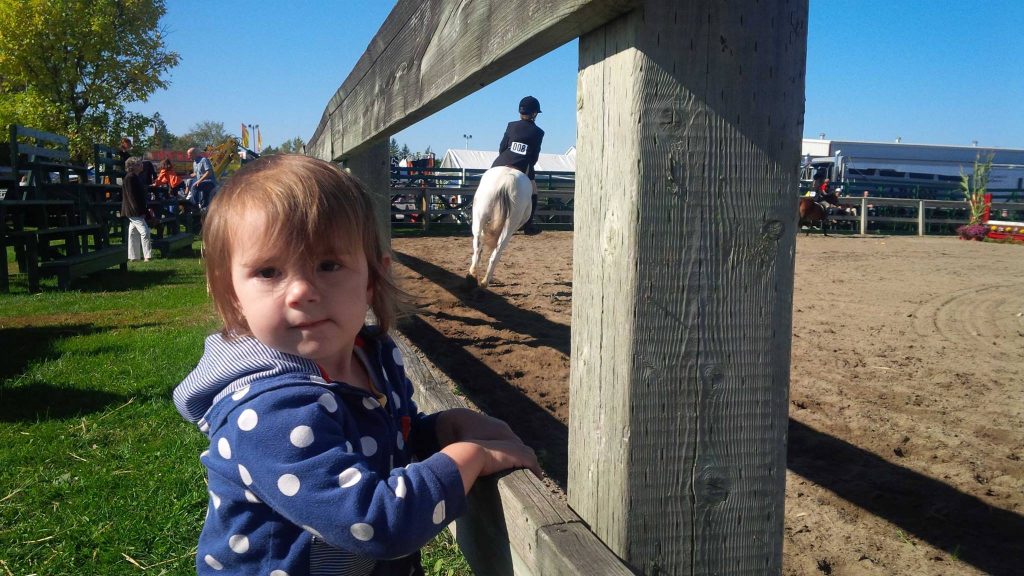 I like to write stories about the fair. I think its fair to say there is not a reporter in the media past or present (or anywhere else) who has written and published more stories about the Carp Fair than myself. I've been doing it off and mostly on for 20 years. West Carleton Online is only two years old but just throw 'Carp Fair' in our search engine and you will get pages and pages of stories on West Carleton's 157-year tradition. Just last year West Carleton Online did something no other media outlet has ever done before – we provided daily coverage of the Carp Fair. We filed and published at least one story every day, often right from the grounds of the Carp Fair. We covered the farmers, the volunteers, the fair goers, even the politicians (there was a federal campaign on the go last year). We covered Homecoming, the demolition derby, the rodeo, the beef and sheep shows, the Homecraft competition, and everything else too. It was great fun and it was something we had been planning for two years. It was the plan for 2018, but our plans were dashed by the tornado.
 It has been a challenging couple of years in West Carleton the last little while. And this column didn't even mention extreme flooding in 2017 and 2019. We the community of West Carleton are a positive bunch. We're a supportive bunch.
During the tornado aftermath, the Carp Fair held an auction and raised almost $100,000 for the victims of the tornado. Going on right now, the Carp Fair is hosting another online auction – this time to benefit the fair. These fundraisers, the only kind that can be held during the pandemic, are a tell-tale sign of West Carleton's community spirit.
Everyone, in some way, has been negatively impacted by the pandemic. Yet the community and spirit is alive and well on the Carp Fair Auction Facebook page. People are bidding in excess of $100 for one pie (albeit homemade), $400 for a giant pumpkin that as far as we know, has no use other than being really big and really hard to move (that money goes to the Engelberts family), $70 for a West Carleton Online subscription – $20 more than one actually costs (and trust us – we have no shortage of subscriptions). You see the same people who donated items for the auction, spending $100s on other items.
We hope this is a huge success for the Carp Fair. We miss it very much. We've been writing about it all week and although we love the 2020 Showcase, it just reminds us how much we miss the real thing. I want to go to the Carp Fair – for many years to  come. I want my daughter to take her children to the Carp Fair and tell them stories they have no interest in hearing. While the Carp Fair desperately needs us this year, for generations to come, we will always need the Carp Fair.
(Editor's note: This is the first column publisher Jake Davies has written for West Carleton Online in its two-year history. Moving forward, our monthly Top Five stories of the month feature will morph in to a column from our publisher. We will continue to post the Top Five stories of the month following his column).
Top Five stories for August
In August we had 17,522 pageviews. The following list is our Top Five stories of the month. They are not based on what were my favourite, but on which stories garnered the most clicks from our readers:
1. Online school no option for WC parents (893 pageviews): Being a rural based media outlet we took a different look at the province's return-to-school plan – we were the only one that did. If you are a parent of a school-aged child in rural parts of Ontario, online education at home might not actually be an option for you. We spoke to two parents who don't have access to reliable high-speed Internet.
2. March Meadow Farm's new barn (376 pageviews): We love it when a local business story cracks the Top Five. We know the challenges intimately.
3. Wes' Chips founder passes away (326 pageviews): The man and his chips were Valley legends.
4. Intense storm topples hydro poles, causes outages in WC (281 pageviews): It's a trigger so it gets clicks. No coincidence the tornado watch story in the same month was Number Six.
5. Roundabout coming to Richardson and Huntmar (281 pageviews): Road news is, and always will be, front page news in West Carleton.
---