Council votes for urban expansion
CITY HALL – Urban expansion is coming.
After nearly four hours of discussion at Ottawa City Hall yesterday, (May 27) council approved the joint Planning and Agriculture and Rural Affairs  (ARAC) committees' recommendation for what city staff calls a balanced approach to urban boundary expansion that may see as many as 1,650 hectares added to the urban boundary, taken from the suburban and rural areas of the city.
For 18 months city staff have been researching the prospect, listening to resident input and coming up with options for city growth – a major component of the city's forthcoming new Official Plan. Staff then proposed three options to the joint committees recommending the option referred to as balanced growth to the joint committees.
On May 19, following two days of public delegations and another full day to debate the issue themselves, the joint committee chose to recommend the balanced growth option for council approval, which was approved Wednesday in a 15 to six vote.
The boundary expansion discussion was based on staff's projection Ottawa's population is expected to grow by 400,000 new residents by 2046. Boundary expansion was the key element of the city's growth management strategy. The so-called balanced approach pairs a moderate expansion of the urban area (between 1,350 and 1,650 gross hectares of residential land) with a requirement that 51 per cent of new dwellings be built in already developed areas. That intensification target would rise to 60 per cent by 2046. City staff says this balanced growth scenario will provide greater housing diversity within built-up areas, particularly near existing or planned transit hubs, along with sufficient housing supply outside the Greenbelt. This complements the city's goal to expand the number of 15-minute neighbourhoods in Ottawa – communities where people can live without a car because daily needs are all within a 15-minute walk from home.
As the voting record shows, not all councillors agree with the need to expand the boundary. Councillors Catherine McKenny, Shawn Menard, Jeff Leiper, Theresa Kavanagh, Rawlson King and Carol Anne Meehan voted against the recommendation.
"We heard from our staff, they have been very, very clear, this option is totally unrealistic," Mayor Jim Watson said during the council meeting about a plan that includes no expansion. "Where will these (expected) 400,000 people be living? This may be good politics, but it is not good planning. Why should we be taking away choices? If someone wants to live in a single-family home, why should we take that option away?"
West Carleton Online caught up with Coun. Eli El-Chantiry today (May 28) to discuss yesterday's decision and what it means for West Carleton.
Our first question related to the council divide which seemed to be between new, urban councillors elected during the last election, and the more experienced councillors who also represent suburban and rural wards (although not all).
"That's a fair statement," El-Chantiry said. "I find it ironic, we have an application in Bay Ward for an infill project and urban councillors reject it. Yesterday there was an application for a three-storey apartment building to change to four storeys and they're against it. But they want to halt the boundary expansion. What is it? It can't be both. What we're looking for is to add 195,000 units. Staff said we can do that with 51 per cent inside the current boundary."
Council also passed a motion unanimously that would protect agricultural land and rural land from development and services for those developments such as stormwater facilities.
"We learned from the past," El-Chantiry said. "That should be done within the development. We need to protect natural resources in rural areas. I think we're moving in the right direction."
Urban sprawl was a term bandied around a lot during the 18-month discussion on the growth management strategy as to why the urban boundary should be left alone.
"When people talk about sprawl, sprawl is what we have today," El-Chantiry said. "When a family can't afford a house in Ottawa, they move to Arnprior or Carleton Place or other communities outside of Ottawa. That's the sprawl."
El-Chantiry says 10 o 12 per cent of Ottawa's traffic is commuters coming from outlying communities in to the city to work.
"We need to fix that," he said. "If we didn't expand the boundary, we would drive up the prices of buying a home in Ottawa. I hear from generational family names in West Carleton, where their youngest are moving out of the community because they can't afford their first home in Ottawa."
El-Chantiry said the growth management strategy is one of the reasons he chose to run again.
"I remember when you asked me at that Fitzroy Concert in the Park why I was running again," he said. "This term of council we have some of the most important decisions to make."
Many related to the city's new Official Plan. The growth management strategy is now behind council. Upcoming major decisions include the master transportation plan and the rural economic development plan.
"That's why I chose to go on ARAC (which he chairs)," El-Chantiry said. "Yesterday's vote was not about the Official Plan, it was about directing staff to see where we will develop."
Under the new growth management strategy, rural villages will have a boundary, often separated by now protected agricultural land. But there is a goal to bring intensification to the villages.
"These villages are subject for growth," El-Chantiry said. "There is still lots of vacant land within the village boundaries. There's no reason to expand those villages. There is going to be an agricultural buffer around those villages. It's going to protect those villages from sprawl and protect the agricultural land. When you have a good plan, that's not sprawl."
West Carleton Online also spoke with landowners' rights advocate Shirley Dolan about the decision. The Carleton Landowners' Association past president and Woodlawn resident has followed the issue closely the last 18 months and encouraged other residents to do the same.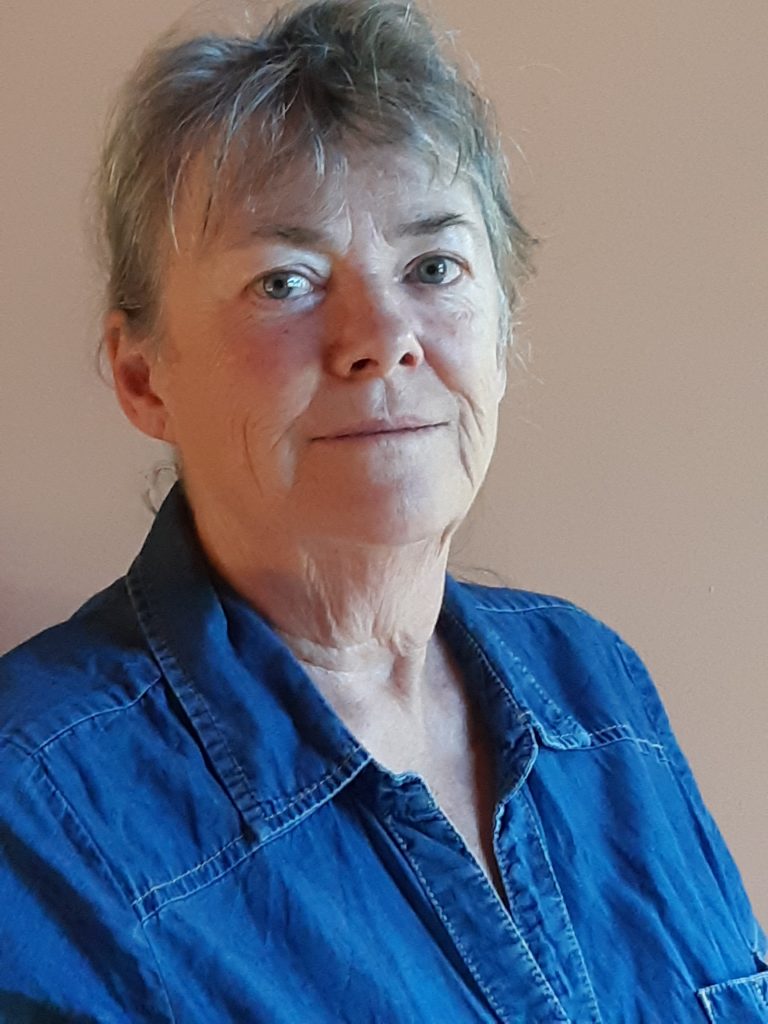 "I think most people knew what direction it was going to go in," Dolan told West Carleton Online today (May 28). "I've been trying to keep the association up to date on the new Official Plan and boundary. I've had very little feedback from members. They agree they don't want development taking over agricultural land."
So, Dolan was happy with what was originally a motion forwarded by El-Chantiry to protect said land.
"It was very good despite the fact the province already has regulation restricting development on agricultural land," she said. "That was welcome. It's restricted by the province, but we know that it does happen."
Dolan also agreed with council's decision on 'balanced growth.'
"Development fees go a long wat to paying the bills," she said. "I believe council made the right decision and this gives them a lot of flexibility up to 2046."
Dolan says residents aren't going to see new housing developments pop up in the expanded boundary overnight.
"It's not going to happen in the next five to 10 years," she said. "The mayor also made the point when there is urban intensification there is sometimes push back. It is up to the developers to come up with a plan those affected communities will accept. It's up to the planners to make sure we have those 15-minute communities. It's more difficult to do that in the rural areas."
Dolan says West Carleton could use some intensification in its villages.
"Since amalgamation we've lost schools, businesses and programs," she said. "That's something we have to consider. Can we sustain these rural communities? It's a difficult balance in these rural communities because we don't have the population base."
But the pandemic has shone the spotlight on something that can be a positive for rural communities.
"The pandemic is highlighting a lot of different things that can work that we haven't considered before like working from home," she said. "We have to look in to does it work. Are employers happy with it? If we have people working from home, it doesn't matter inf the employer is in Orleans or wherever."
Dolan says boundary expansion also can make the city more affordable.
"There are some people who have made the point if you don't expand, the cost on new homes is not accessible for young people or new Canadians," she said. "I hadn't considered that before, but it did add to my belief the balanced approach is the right one."
---