Cold Carp carnival warms the heart
CARP – Winter was celebrated all over Carp last Saturday (Feb. 29) as the Huntley Community Association (HCA) brought the seasonal celebration back from the cold.
The Carp Winter Carnival made its triumphant return after a years-long absence from the community and from the look of it, it was a welcome return.
Volunteers held several different winter-themed events all over the Carp community. Cross-country skiing, snowshoeing, curling, snow sculptures, maple taffy, skating, hockey, rock painting, a chili competition, softball and more held all over the village including at the Cap Mess Hall, the River Trail, ball diamond, outdoor rink and the Carp Fairgrounds. Many businesses, organizations and community members joined with the HCA to make the day possible.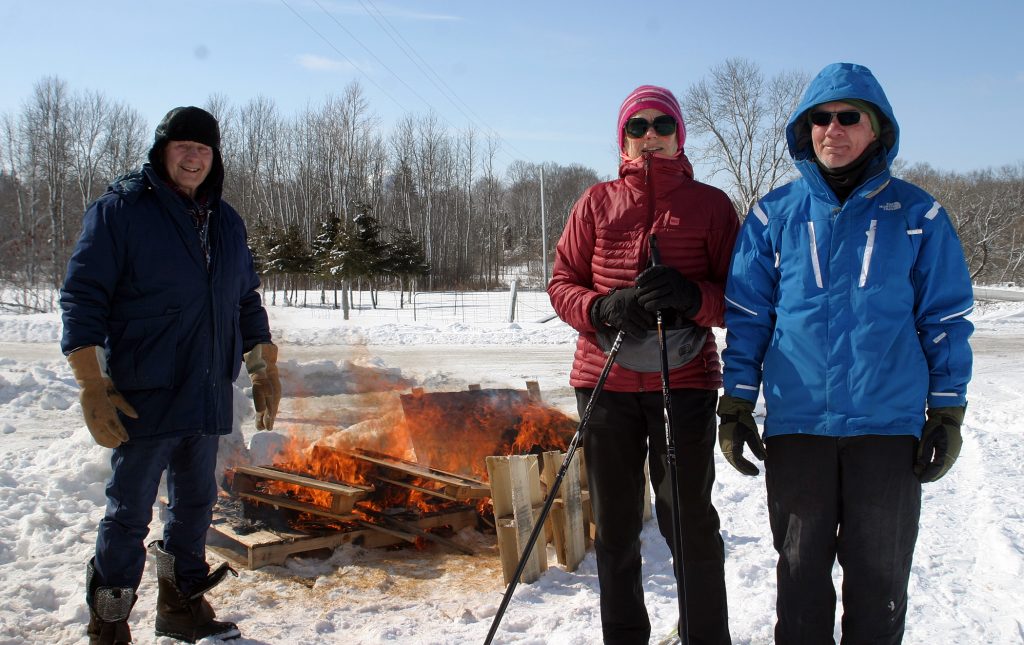 While the day started slow due to some chilly, windy weather, as the sun came out, so did the people.
"We were thrilled with the success of the carnival," HCA President Judy Makin told West Carleton Online yesterday (March 2). "We've had lots of positive feedback from attendees. Everyone apparently enjoyed a wonderful time. It was a lot of work to plan and organize so many activities in several locations, but it was totally worth all the effort to see so many smiles in return. We've already started to plan for next year. "
Winter isn't only about the cold, there's also some pretty great food during the season. Angus and Martha Palmer of Carp Ridge Maples and Jason Nicholson were sharing their hard work from spring 2019 – maple taffy.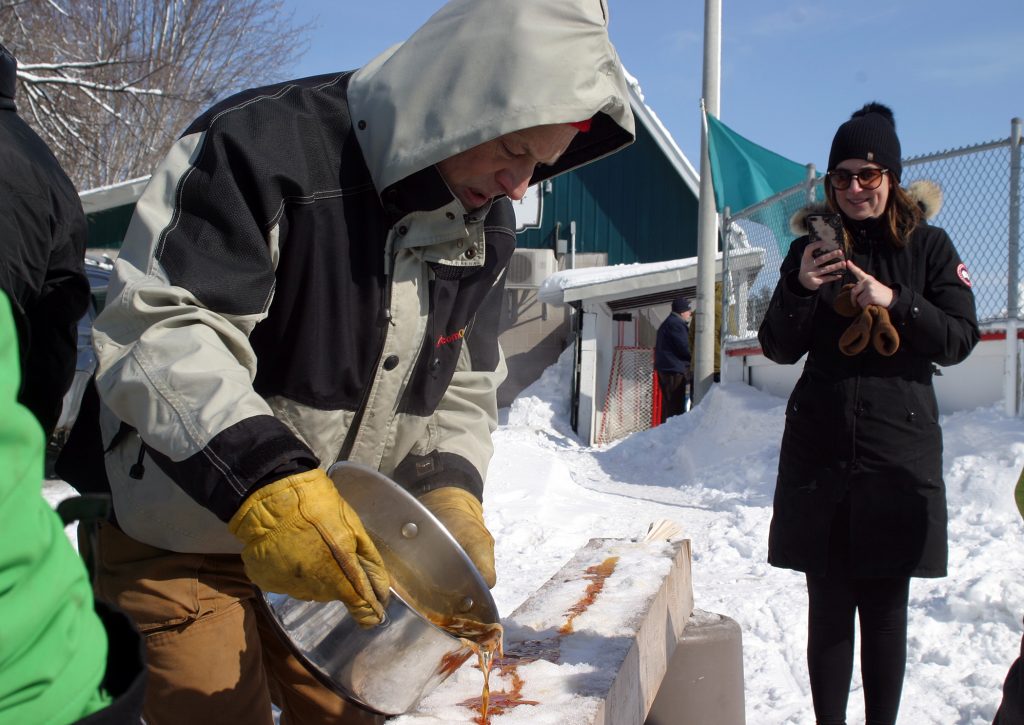 Although spring is still a little distance away, the maple syrup producers are already getting to work on the spring 2019 harvest.
We got a run last Saturday (Feb. 22)," Martha told West Carleton Online as kids young and old worked to get some taffy off the snow and on their stick. "We do it the old-fashioned way. We have 102 buckets out right now and will have 120 out before the end of the season."
Nicholson says he has 50 buckets set up now and will add another 15 as the season progresses.
The second last week of February was decent weather for the sap season. Plus-zero weather during the day and dropping below freezing at night – temperatures that get the sap flowing.
Another popular event was the HCA Carp Winter Carnival first annual chili competition. Several area restaurants, chefs and chili fans took the opportunity to prepare their best version of the dish. Even more people took the opportunity to judge.
Hungry patrons paid $2 for the right to be a judge. They got to taste each of the magnificent recipes and then pick their favourite. One well-known judge was MP Karen McCrimmon.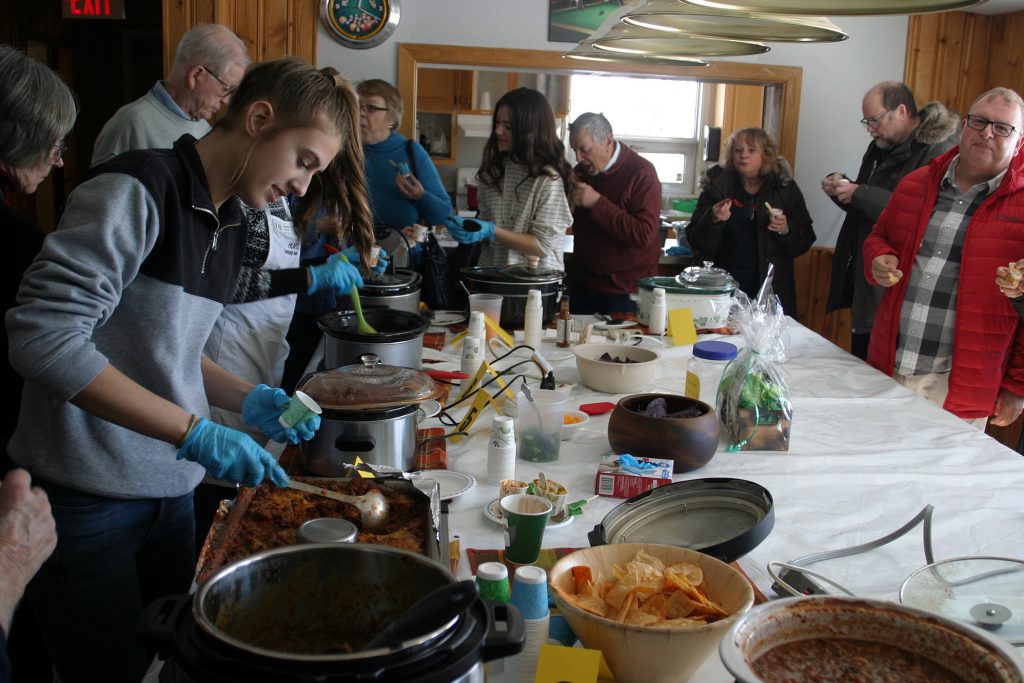 "They're good, excellent," she told West Carleton Online. "I can't believe how different they all taste."
In the end, Carp's Lori Gariepy of Good Taste Personal Chef Services was named the winner.
"The HCA board members who worked on this event were very pleased with the turnout," festival organizer Kathy Fisher told West Carleton Online today (Marc 3). "Carp possesses a special, caring community who enjoy getting together."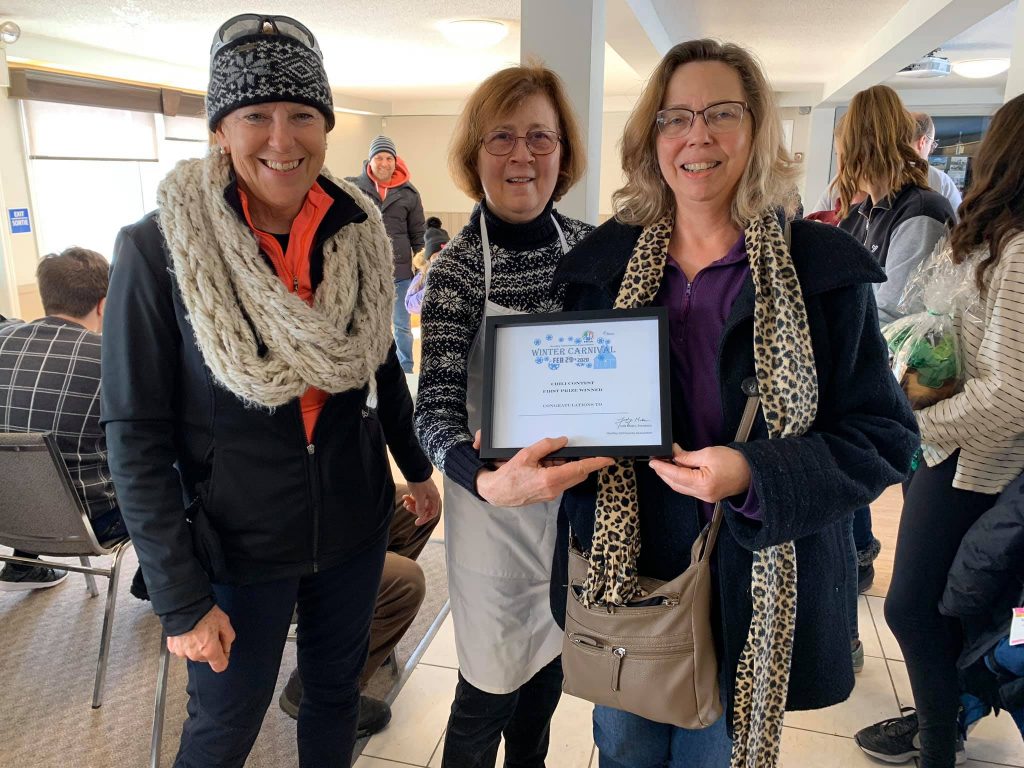 ---